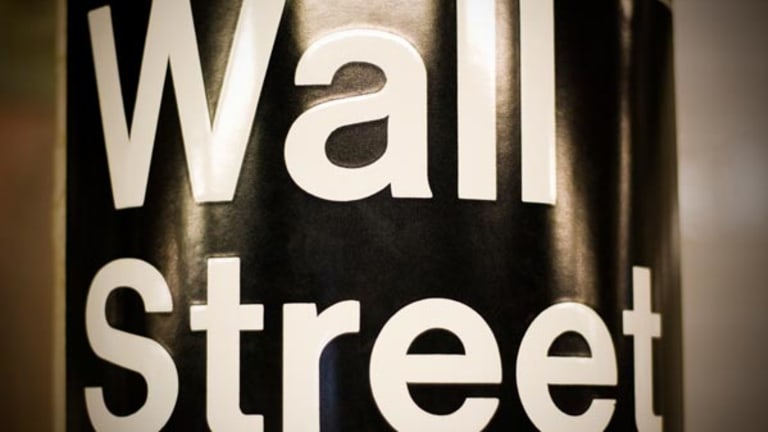 Few Remaining Winning Streaks in Mutual Funds
Only three open-end stock mutual funds have maintained a grade of A- or better over the past two years.
When we last reviewed the perpetually winning mutual funds back in January 2008, the New England Patriots were one game away from a perfect season. They stumbled and so did the financial world, which has since been tossed on its head.
With the market's extreme volatility and bear market selloff, all
open-end stock mutual funds that had maintained A+ grades from TheStreet.com Ratings for the two-year period ending Dec. 31, 2007, have fallen back into the pack. Likewise for the additional nine funds that had held A or A+ ratings for those two years.
As part of our quarterly fund review, TheStreet.com Ratings ranked and awarded letter grades to 12,290 open-end stock mutual funds. Of those, 3,607 earned the equivalent of a buy rating with letter grades of B- or better. Once multiple share classes are eliminated, the number of buy-rated funds drops to 969 unique funds.
Only 55 of these funds have maintained a buy rating of B- or better for the last two years by outperforming 70% of the universe of open-end stock mutual funds we rate. Only one primary share class fund, the
Amana Income Fund
(AMANX) - Get Amana Mutual Funds Trust - Income Fund Report
has not dropped below a rating of A- for the past two years.
The Amana Income Fund selects its investments based on Islamic principles, leading to large holdings of
Nike
,
Kimberly-Clark
(KMB) - Get Kimberly-Clark Corporation Report
,
Procter & Gamble
(PG) - Get Procter & Gamble Company (The) Report
,
3M
and
Kellogg
(K) - Get Kellogg Company Report
.
When opening the criteria to institutional and other non-primary share class funds, two more funds make the A- or better list. The
BlackRock Equity Dividend Fund
(MADVX) - Get BlackRock Eq Dividend I Report
has outperformed its peers by betting at least 80% of its assets in dividend-paying securities. The fund's notable holdings include
Exxon Mobil
(XOM) - Get Exxon Mobil Corporation Report
,
AT&T
,
Bank of America
(BAC) - Get Bank of America Corporation Report
and
General Electric
(GE) - Get General Electric Company Report
.
Also in this same group is the
Franklin Mutual Discovery Fund
(MDISX) - Get Mutual Global Discovery Fund Report
. This fund has a consistent record of
, as noted in a study by fellow analyst Richard Widows.
With mutual funds, as with any investment, you can lose money; past performance is no guarantee of future results. With the next set of ratings, any of the above funds could be downgraded for bad performance or excess volatility.
For more information, check out an explanation of TheStreet.com Ratings' system.And for more coverage from TheStreet.com Ratings team, check out TheStreet.com Ratings section.
Kevin Baker became the senior financial analyst for TSC Ratings upon the August 2006 acquisition of Weiss Ratings by TheStreet.com, covering mutual funds. He joined the Weiss Group in 1997 as a banking and brokerage analyst. In 1999, he created the Weiss Group's first ratings to gauge the level of risk in U.S. equities. Baker received a B.S. degree in management from Rensselaer Polytechnic Institute and an M.B.A. with a finance specialization from Nova Southeastern University.