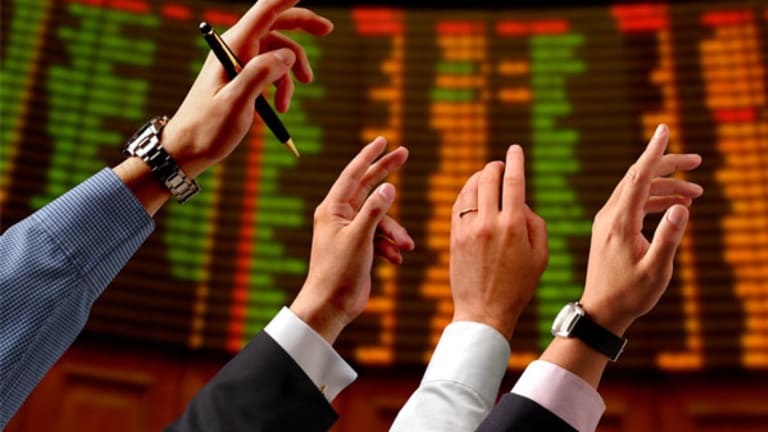 Few Bears Left; Further Bank of Japan Easing: Best of Kass
In these highlights from his trading diary in the past week, Doug Kass says there's no market cushion provided for short sellers, and he predicts the effects of weak economic data on Japan's central bank policy.
NEW YORK (TheStreet) -- Doug Kass of Seabreeze Partners is known for his accurate stock market calls and keen insights into the economy, which he shares with RealMoney Pro readers in his daily trading diary.
Among the posts this past week were items about bears as an endangered species and the Bank of Japan.
Please click here for information about subscribing to RealMoney Pro.

No Market Cushion

Originally published on Friday, April 4, at 3:38 p.m. EDT 
I recently wrote that short sellers are an endangered species.
There are NO (except for permabears) emboldened bears out there now, because their ranks have been diminished.
As a result, there is no apparent market cushion provided by the ursine cabal.
[Read: Facebook Drops Amid Tech Stock Selling]
Even my buddy/friend/pal Billy Fleckenstein recently said it wasn't time to be short.
Despite the almost-3% Nasdaq dip today, Facebook (FB) - Get Meta Platforms Inc. Class A Report still possesses a $140 billion market cap. Twitter's (TWTR) - Get Twitter, Inc. Report capitalization exceeds $25 billion. LinkedIn (LNKD)  trades at a market cap of more than $20 billion and a cool 768x earnings. Salesforce.com (CRM) - Get salesforce.com, inc. Report, which has been an awful stock, still has a $33 billion market cap (with financial statements that belong in the cloud because they are so damn confusing). Tesla (TSLA) - Get Tesla Inc Report, down $50 from its high, is still priced as if gasoline won't have a commercial use in five years. Zillow  (Z) - Get Zillow Group, Inc. Class C Report, although its commercials are touching, is priced at 18x sales, and, last time I checked, it sells advertising and subscriptions. Then there is Yelp (YELP) - Get Yelp Inc Report, a collection of restaurant reviews, clocking in at 20x revenues.
I could go on.
[Read: How Twitter Broke GSV Capital in 2013]
Bears aren't celebrating today because there are few left.
And shorts, which typically cushion declines, are ... in their caves.
Bad News Is Good News in Japan
Originally published on Tuesday, April 1, at 7:27 a.m. EDT

I continue to bring up important macroeconomic developments (and their interpretation) because there will come a point -- I guarantee you all -- at which natural price discovery in both bonds and stocks will replace the liquidity-driven market that has ignored fundamentals.
The Tankan large company manufacturing survey rose from 16 to 17, its highest level since 2008, but came in short of expectations of 19. The large firm non-manufacturing index rose to 24 from 20, in line with expectations. The outlook indexes came in much weaker than prior and consensus for both manufacturing and non-manufacturing for large firms, while the outlook from small firms was both weaker than expected and in negative territory for both manufacturing and non-manufacturing. The employment index showed more companies noting current level of employment as being "insufficient" since December, which should be viewed favorably by Japanese government in stimulating eventual wage gains.
[Read: How High Frequency Trading Impacts Investors]
This report was the last one we'll see before the consumption tax increase goes into effect today. The weakness in the outlook survey was largely expected with the big question being if the numbers would be weak enough to warrant a "bad news is good news" response from the market as the Bank of Japan would be compelled to act prior to getting post-tax-hike data. The market isn't having too big of a reaction to the data right now (relative to the volatility we've seen), as the Nikkei is currently down by about -0.25% while Japanese yen is down only a small amount (vs. the U.S. dollar).
One of the more important data points from this survey won't be released until today, which is the new "inflation outlook for enterprises" survey. It is the only survey that captures corporate long-term inflation expectations in a quantitative manner and thus will likely be an important gauge for the Abe government and for the Bank of Japan
Bottom line is that the lack of a large Nikkei/Topix/yen response to the disappointing Tankan data leads one to the conclusion that weak economic data are a plus because they will push Bank of Japan to ease more aggressively.
For much of 2012-2013, bad economic news was good market news in the U.S; it is now the case in Japan -- at least for now.
At the time of original publication, Kass had no positions in the investments mentioned.
Doug Kass is the president of Seabreeze Partners Management Inc. Under no circumstances does this information represent a recommendation to buy, sell or hold any security.