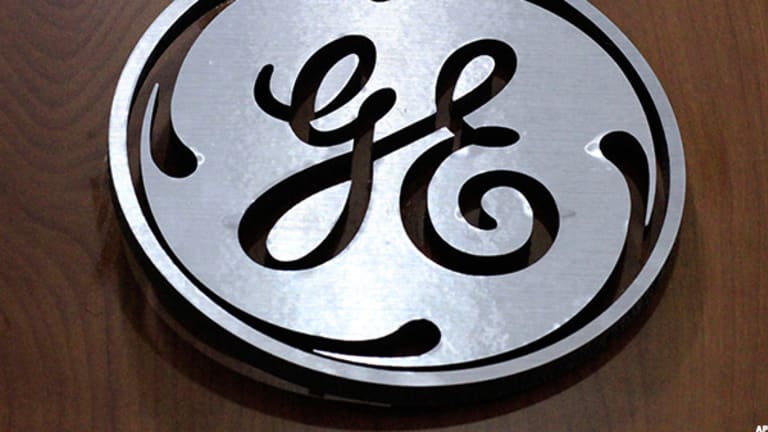 Feds Lift GE's Costly 'Systemically Important' Label
The panel of regulators removed a collection of tough regulations after the conglomerate agreed to sell $180 billion of its loan portfolio.
The panel of regulators removed a collection of tough regulations after the conglomerate agreed to sell $180 billion of its loan portfolio.
A panel of U.S. regulators on Wednesday announced it had voted to rescind its "systemically important" designation on a unit of General Electric (GE) - Get Report in a first-of-its-kind move that came after the conglomerate under the oversight of Jeffrey Immelt had taken steps to divest a breathtaking $180 billion in assets over the past year.
"Today's decision clearly demonstrates that the council's designation of nonbank financial companies is a two-way process," said Treasury Secretary Jacob Lew. "The council will remove a designation when that company no longer poses risks to U.S. financial stability."
Specifically, the Financial Stability Oversight Council voted on Tuesday privately to remove a "Systemically Important Financial Institution" or SIFI, categorization that had been imposed on GE. The categorization comes with a costly and time consuming form of government oversight including tough capital and liquidity rules. SIFIs must also undergo Federal Reserve Board stress tests to see if they can survive a hypothetical future financial crisis and designated firms must put together annual living wills to explain how they would break themselves up during in the wake of their own financial collapse in a way that wouldn't spread havoc on the U.S. and global economy.
The FSOC and its designation authority was created by the Dodd-Frank Act, legislation crafted in the wake of the 2008 crisis. Regulators were granted the ability to impose a package of tough restrictions on large so-called "non-bank" financial institutions after they failed identify and oversee significant risk building up in mega-insurer American International Group (AIG) - Get Report in the build up to the crisis.
EXCLUSIVE LOOK INSIDE: General Electric is a holding in Jim Cramer's Action Alerts PLUS charitable trust portfolio. Want to be alerted before he buys or sells the stock? Learn more now.
GE had been shedding financial assets since April 2015 in hopes that regulators would de-designate them on the basis that as a smaller and less complex entity they no longer posed a risk to the economy.
Specifically, GE, which was designated as a SIFI in 2013, said in a statement Wednesday that it had signed agreements for the sale of about $180 billion in businesses since it began its transformation and it had closed roughly $156 billion of those deals. The conglomerate said it plans to complete the process of selling about $200 billion in GE Capital businesses by the end of 2016.
In what appeared to be a final deal that may have been needed prior to the regulatory adjustment, General Electric agreed Monday to sell its $1.4 billion restaurant finance business to three regional buyers, bringing sales of the manufacturer's once-sprawling loan portfolio to 90% of Immelt's goal.
In a statement, GE Capital CEO Keith Sherin said the FSOC's decision was a result of GE Capital's conversion into a "smaller, safer financial services company" that meaningfully contributes to the success of GE's industry business. Immelt said GE was "transformed" by exiting most of its financial services business.
In addition, GE Capital, the unit experiencing the divestitures, plans to deliver about $35 billion in dividends to GE under the plan, including $18 billion in 2016.
And the de-designation was approved less than three months after the mega-conglomerate submitted its application to regulators in Washington in late March.
Regulators noted in their order that GE has "executed significant divestitures" since it was designated, transforming its funding model. "The company is a much less significant participant in U.S. financial markets and the economy," regulators said. "The council concluded that these and other changes at GE Capital since the council's determination have significantly reduced the potential for GE Capital's material financial distress to threaten U.S. financial stability."
The council noted in its 23-page order that GE Capital had previously been one of the largest financial services companies in the U.S. and a significant source of credit to the U.S. economy. The report added, however, that since the council's SIFI designation in 2013, GE Capital has reduced its total asset size by over 50% and "shifted away from short-term funding and reduced its interconnectedness with large financial institutions."
In addition, in the midst of the divestiture effort, activist fund Trian Fund Management released an 80-page white paper on GE that was released at the same time that the insurgent management firm made a $2.5 billion investment in the company deemed by many to be considered "validation capital" because it mostly praised Immelt for his divestiture move. However, the paper also suggested that the conglomerate should take on greater debt, hike its already mammoth share buyback program and consider joint ventures or spinoffs.
Trian's founder Nelson Peltz told participants at a corporate governance conference hosted by The Deal and TheStreet earlier this month that before he and his team wrote up their GE white paper or made their eventual investment, Immelt agreed to let Trian analysts tour a variety of the conglomerate's facilities, including those focusing on health care, power systems and aviation, and meet executives.
"I think what GE will do is one of two paths," Jim Cramer, founder of TheStreet predicted. "One is they could go with the slow and steady eventual dividend boost and continue a buyback. Or they adopt the Nelson Peltz Trian plan which is an aggressive buyback, taking in a huge amount of stock because the company has excellent cash flow."
The de-designation may also offer a path forward for other large companies with significant financial assets that may want to remove the stigma of of being a SIFI or are seeking to take steps to make sure they never become one in the first place.
For example, CIT Group Inc. (CIT) is under pressure by a group of investors, including an activist fund, who are pushing it to sell off assets in an effort to reduce its size to below a $50 billion asset size threshold that would eliminate its costly SIFI status.
In addition, MetLife INc. (MET) sued the federal government over its SIFI designation and in April a federal court judge ordered regulators to remove the categorization. The government has appealed the decision but, MetLife has also moved to divest and spin off a large part of its U.S. retail business as part of an effort pare down its size and complexity to ensure it isn't designated again.
"We bought this for Action Alerts because we knew this designation could come," he said.