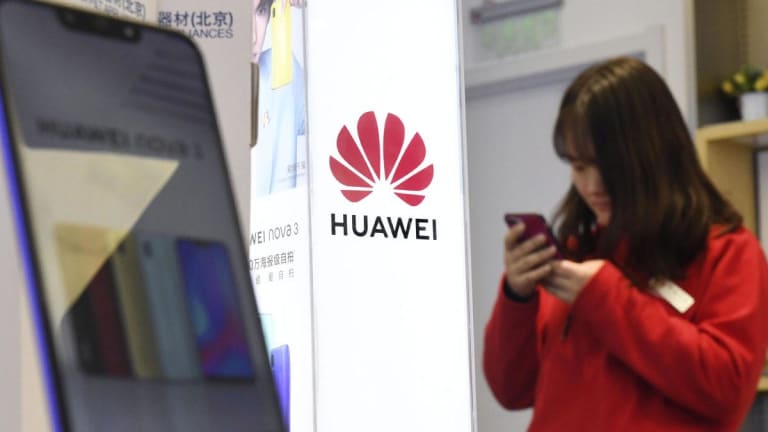 Report: Feds Are Pursuing a Criminal Case Against Huawei for Trade Secret Theft
T-Mobile is among the U.S. companies that were allegedly affected by Huawei's theft.
T-Mobile is among the U.S. companies that were allegedly affected by Huawei's theft.
Chinese telecom equipment firm Huawei Technologies Co. could be headed to federal court over allegations that it stole trade secrets from U.S. companies, according to sources who spoke with the Wall Street Journal. 
The Journal reported Wednesday afternoon that federal prosecutors are pursuing a criminal investigation of the company. The feds got involved in the case, in part, due to information that came out of civil lawsuits against Huawei, including one in which a Seattle jury found the company liable for misappropriating robotic technology from a T-Mobile (TMUS) - Get Report lab in Bellevue, Wash. 
Huawei contested the T-Mobile case, but did admit that two employees acted improperly with regards to a robotic device called "Tappy" that T-Mobile used to test smartphones. 
Huawei has been under increased scrutiny in recent months as the world's largest telecom equipment provider and second-largest smartphone maker has faced allegations that it is spying for the Chinese government. Last year, the Trump administration signed a law banning U.S. government agencies from using Huawei technology.
The company's CFO Meng Wanzhou, who's also the daughter of the company's founder, was arrested in Canada last month at the request of the U.S. on charges she misled authorities about its business in Iran, complicating trade relations between the U.S. and China. And last week, Polish authorities arrested a Huawei executive and accused him of spying for China. 
Live Thursday: Jim Cramer Unveils His Top 10 Tips for a Bear Market
Join Jim Cramer on Thursday at 11:30 a.m. ET when he unveils his "10 Lessons for a Bear Market." Jim will release his tips during a live monthly videoconference call with his Actions Alerts PLUS club for investors. The call is normally for members only, but Jim is opening it to the public this month for the first time ever. Register now and join in!