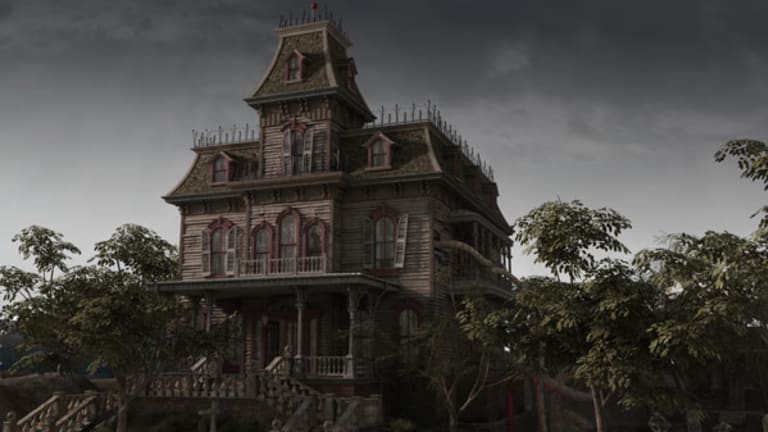 Federal Reserve Could Spook Investors Soon, and It Has Nothing to Do With Trump
Keep your eyes peeled for September, when the Fed may start paring its $4.5 trillion balance sheet.
Wall Street traders got what they wanted from the Federal Reserve's monetary policy committee on Wednesday: nothing.
After raising rates by 50 basis points so far this year, to a range of 1% to 1.25%, and outlining plans to begin shrinking a $4.5 trillion securities portfolio amassed after the 2008 financial crisis, committee members opted during their June 25-26 meeting to maintain the status quo.
Rates will stay, for now, at the range set in June, "in view of realized and expected labor market conditions and inflation," the committee said in a statement.
The Fed has signaled it will raise rates at least once more this year, although markets are predicting a less than 50% chance it will follow through -- particularly given plans to start paring a balance sheet that quadrupled with purchases of government debt and mortgage-backed securities intended to buoy the economy when near-zero rates didn't suffice.
Chair Janet Yellen has previously said the central bank hopes to begin reducing the amount of maturing securities that are reinvested in the portfolio later this year, and private economists have predicted a September timetable.
Wednesday's statement, however, said only that the committee planned to start "relatively soon" and would continue reinvestment "for the time being."
To avoid spooking financial markets, the Fed has said it will cap the total amount of securities that roll off its portfolio each month at $10 billion initially, then raise the cap by the same amount every three months until it reaches $50 billion.
Investment bank Goldman Sachs has projected the central bank will ultimately shrink its balance sheet by just $1.1 trillion, or about 25%, a process that would take until late 2020.
The Fed is committed to "doing something regarding the balance sheet," Ann Miletti, a senior portfolio manager for Wells Fargo & Co.'s (WFC) - Get Wells Fargo & Company Report asset management business, said in an interview on Wednesday, and the statement's wording suggests a decision at the monetary policy committee's September meeting.
There are risks, however. While an unemployment rate of 4.4%, less than half its peak after the Great Recession, supports the Fed's assessment that the U.S. economy is healthy enough to withstand losing some of the support measures that helped it regain strength, inflation continues to lag the central bank's 2% target.
Watch: No One Knows How the Markets Will React to the Federal Reserve's "Quantitative Tightening"
Because of that, Yellen reiterated during semi-annual Congressional testimony that the Fed was prepared to resume balance-sheet reinvestment if the economy deteriorated badly enough to warrant a rate cut.
Healthcare Battle Could Spook the Stock Market, Goldman Sachs Reveals

The bigger question, at present, is whether the Fed will still deliver another rate hike later in the year, a point likely to leave markets "a little nervous," Miletti said. 
Indeed, the committee noted that it's "monitoring inflation developments" closely as it evaluates short-term rates. The Fed's preferred gauge of inflation, personal expenditures excluding food and energy, has slowed steadily this year, from 1.8% in January to 1.4% in May.
"The Fed will have a tough time raising short-term interest rates until inflation starts moving toward the 2% threshold, rather than away from it," Greg McBride, chief financial analyst at Bankrate.com, said in a statement. 
Financial markets interpreted the tone of the Fed's statement as "dovish," or leaning toward easy monetary policy, but Bank of America Corp. economist Michelle Meyer demurred. 
Nothing that committee members "said today on inflation is more dovish than the recent comments from Yellen and other Fed officials," she wrote in a note to clients. "We think the Fed will go ahead with balance-sheet normalization in September while the door is left open for a hike in December provided the data are supportive, particularly inflation."
While higher rates tend to curb growth, raise the cost of corporate debt and boost the risk of default, increases benefit banks such as JPMorgan Chase & Co. (JPM) - Get JPMorgan Chase & Co. Report and Bank of America   (BAC) - Get Bank of America Corp Report  that typically pass on the changes more quickly to borrowers than to depositors.
Federal Reserve Just Dropped Two Major Changes to Its Statement -- Did You Catch Them?
They were unable to do so when the central bank held rates at nearly zero for seven years after the crisis, but are now starting to report expansion in net interest income, which gauges the proceeds from lending after deducting interest payments on deposit accounts.
At New York-based investment bank Morgan Stanley (MS) - Get Morgan Stanley Report , for example, the measure climbed 21% to $2 billion in the six months through June.
"As a major U.S. depository, we've endured historically low interest rates for a very long time," CEO James Gorman told analysts on an earnings call last week. "Each movement higher in rates, assuming a measured path, should benefit our business."
Updated from 2:07 p.m. on Wednesday, July 26.
Don't miss these top stories on TheStreet:
Facebook Blows the Minds of Investors Yet Again With How Much Money It's Making
Ford Let Us Drive Its Tough New Pickup Truck and We Couldn't Believe the Rip Your Face Off Power
GM May Slash Six Car Models to Combat Slumping Sales, Avoid Plant Layoffs