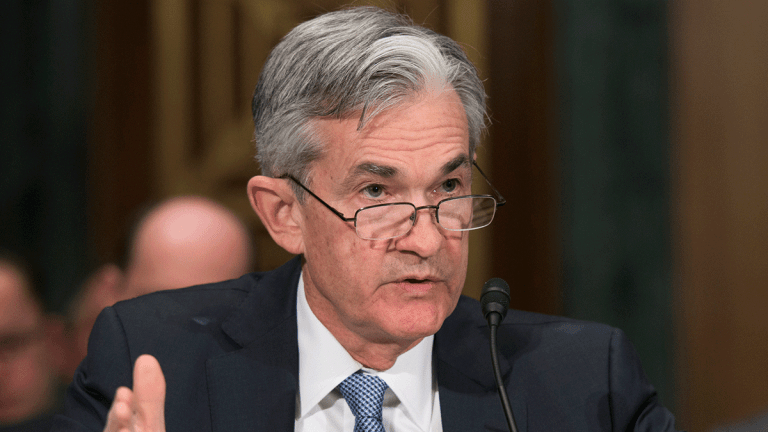 Federal Reserve Hints at a Pause After Trimming Rates for a Third Time
The Federal Reserve cuts the official benchmark lending rate by 25 basis points for a third time this year amid expectations the U.S. economy still needs protection from the global economic slowdown, though it also signalled it's done for now.
The Federal Reserve on Wednesday voted to cut its official benchmark lending rate by 25 basis points - its third such rate cut of the year - amid expectations the U.S. economy still needs protection from the global economic slowdown. 
The Fed's 12-member Federal Open Market Committee ended its two-day meeting with a vote to lower the fed funds rate - the rate at which commercial banks and other institutions lend to one another overnight - by a quarter point to between 1.5% and 1.75%. Eight committee members voted in favor of cutting rates, while two voted to leave the benchmark rate unchanged. 
The FOMC said in its statement that it will assess "realized and expected economic conditions" relative to its objective of full employment and low inflation. "This assessment will take into account a wide range of information, including measures of labor market conditions, indicators of inflation pressures and inflation expectations, and readings on financial and international developments."
"Overall we continue to see sustained expansion of economic activity," Fed Chairman Jerome Powell said at a press conference following the announcement, also hinting the Fed was done raising rates for now.
A 1990s-Style Three-Peat?
"We see the current stance of monetary policy as likely to remain appropriate," he said.
The anticipated move from the central bank mirrors similar a similar pattern followed in the late 1990s by then Fed Chairman Alan Greenspan, who led the Fed in a rate about-face amid global economic and financial market turbulence that at that time was also threatening a relatively sanguine U.S. economy - despite strong employment and tempered inflation. 
In 1995-1996 and again in 1998, the Fed slashed rates three times in an effort to offset an economic downturn and keep the U.S. economy from stalling out. Current Fed Chairman Jerome Powell himself has drawn parallels to that era, noting this month that the Fed's current efforts are in the same "spirit" of making monetary policy more accommodative.
To be sure, some economists are wary of the Fed cutting rates too much, flooding the U.S. economic engine in the process. The Fed's first rate cut came at the height of the China-U.S. trade war as well as fears of slowing Asian and European growth and both economic and political uncertainty in other parts of the world.
Based on the nuances in the Fed's statement, market-watchers believe the rate-cut train has likely come to a halt - at least for now - though they equally believe the Fed has left some room to maneuver. 
"Overall, the door is still open for another cut this year, and that is enough to satisfy for the market for now," said TheStreet Real Money contributor James "Rev Shark" Deporre after the announcement. 
"Three rate cuts this year is probably sufficient for the year including the measure to start the Fed balance sheet expansion - a mechanism that is similar to the previous three rounds of quantitative easing," said CMC Markets analyst Margaret Yang Yan, adding the Fed likely needs some dry powder "as rescue measures in the future economic downturn." 
Too Much Gas?
Higher rates in the U.S. make the U.S. dollar and dollar-denominated assets more attractive to investors, artificially handicapping the U.S. economy by making it more expensive for businesses and consumers to borrow. Wall Street widely expected policymakers to vote to cut the fed funds target rate as the ongoing global manufacturing downturn prompts other central banks to keep their own rates low.
One Fed-watcher in particular has made no bones about his view that the Fed still hasn't done enough to kick-start growth - especially as other central banks continue to cut their own benchmark lending rates. Lower rates elsewhere in the world tend to push investors to stick to U.S. dollar-denominated investments, as the potential returns are higher.
Said President Donald Trump on Twitter following the Fed's last rate-cut announcement: "Jay Powell and the Federal Reserve Fail Again. No 'guts,' no sense, no vision! A terrible communicator!" As of 3:54 pm ET, President Trump had not tweeted about the Fed's rate announcement. 
Save 57% during our Halloween Sale. Don't let this market haunt you and join Jim Cramer's Investment Club, Action Alerts PLUS. Click here to sign up!