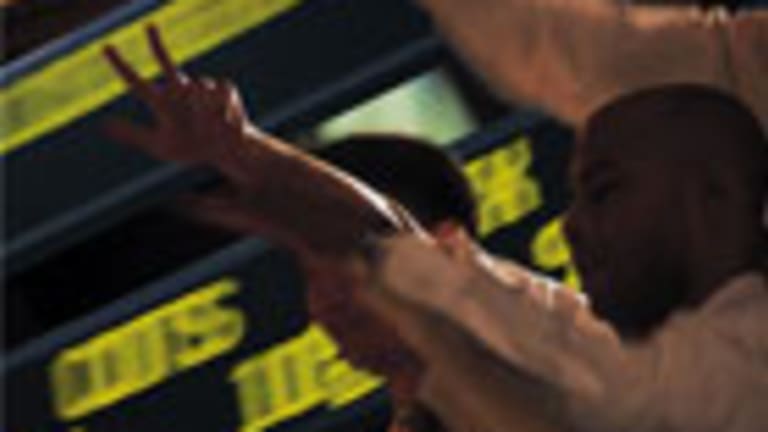 Fed Unlikely to Rock the Boat; Why I Am Back to Shorting: Best of Kass
In highlights from his trading diary of the past week, Doug Kass writes about weak fundamentals and an expected fed funds rate rise.
NEW YORK (TheStreet) -- Doug Kass of Seabreeze Partners is known for his accurate stock market calls and keen insights into the economy, which he shares with RealMoney Pro readers in his daily trading diary.
Last week, Kass wrote about the FOMC statement and his exchange traded fund investments.
Please click here for information about subscribing to RealMoney Pro.
Fed Unlikely to Rock the Boat
Originally published on Wednesday, Sept. 17, at 7:48 a.m. EDT

"I am a huge believer that the economy has slowed again -- it's been stop-start repeatedly -- and that the hiring numbers, after hitting their stride not that long ago, now seem bogged down by some force or forces -- European weakness, Affordable Care Act? -- that nobody's been able to pin down beyond anecdotal musings."-- Jim "El Capitan" Cramer, Is This a Stupid Market?Like noses, everyone has a view of what the Federal Reserve will communicate today in its policy-setting committee meeting.I am uncertain of what the Fed will say today, but I do have a view (as Jim Cramer expresses in his opening missive today) that the domestic economy's fundamentals are weaker than many believe.Here are my reasons:• Away from the U.S., economic activity is weakening. Italy, France, Spain, Russia and Japan are in recession. European real gross domestic product growth is perilously close to zero and a Japanese-style deflation is threatening the region. China's economic growth is decelerating.• The European Central Bank faces the challenge of structural issues. The ECB may be running out of gimmicks and could be unable to spur growth in the quarters ahead. (Indeed, any meaningful reversal in sovereign debt yields could crimp European Union economic growth and develop into broadening systemic risks).• Geopolitical pressures are rising outside of the U.S. The Russian-Ukraine military confrontation is pressuring trade and economic growth.• Housing activity continues to pause, and its foundation is fragile. Increased bank-capital requirements -- above those demanded under international banking regulations -- will further pressure the U.S. housing market and could tighten lending standards.• The automobile industry is exhibiting signs of peaking. Inventory supplies are high and increasing, and aggressive incentives are being offered by car dealers and manufactures.• A strengthening U.S. dollar is dulling our economy's prospects by hobbling U.S. export growth.• Domestic growth remains subpar and at "escape velocity," and sustainable growth still seems in question. With the 2014 results, the Federal Reserve itself has missed its U.S. economic growth forecasts for the fifth consecutive year.• Inflation continues to run below the Fed's projections, and, with the U.S. dollar strengthening and commodities collapsing in recent months, measured inflation is likely to continue lower.• Personal consumption expenditures, in particular, look to be weakening. Payroll growth has fallen for the past three months, spending fell in July and August, and the "screwflation of the middle class" has persisted. The recent rise in the price of oil, as Jimmy Cramer also reminds us this morning, could likewise inhibit retail activity.Over history, the Fed tends not to "rock the boat" during the sort of conditions discussed above. Given the slowing global economic growth and persistent deflationary concerns, it is reasonable for some to conclude that the Federal Reserve may not consider increasing the economic risks by moving toward a more hawkish policy today.
Why I Am Back to Shorting
Originally published on Wednesday, Sept. 17, at 3:04 p.m. EDTThough the Federal Open Market Committee language is generally unchanged, I added back my SPDR S&P 500 (SPY) short and long ProShares UltraShort QQQ (QID) . I did this principally based on the lifting in expectations for the federal funds rate to 1.375% by year-end 2015. (Also, the news is finally out!)The new fed funds forecast represents a larger gap relative to the federal funds futures market. This means the markets are behind the Fed in terms of tightening expectations.Oddly, while gold, oil, the dollar and bonds took this as more hawkish, the U.S. stock market did not (and rallied).My guess is that the stock market will come around and trade lower (after an impressive rally from the lows of 12-13 handles) on the higher fed funds forecast.

Doug Kass is the president of Seabreeze Partners Management Inc. Under no circumstances does this information represent a recommendation to buy, sell or hold any security.