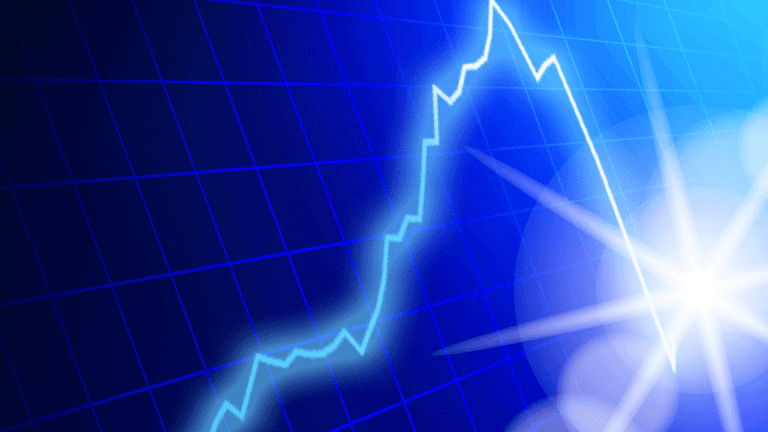 Fed Officials Hint Stock Market Is Overvalued, Say Selloff Is 'Healthy'
Dallas Fed President Robert Kaplan believes the recent market selloff is 'healthy.'
Dallas Federal Reserve Bank President Robert Kaplan has joined a chorus of central bank officials who have called the stock market overvalued at recent levels. 
Speaking at an event in Frankfurt, Kaplan said the recent selloff is "basically a market event and these things can be healthy," according to CNBC. 
Kaplan also said the Federal Reserve could begin reducing accommodations as a way to alleviate the "excesses" building up in the economy.
"If you have significant enough overshoot of full employment, history shows that usually other excesses and imbalances build," Kaplan said. 
His comments echoed those of current and former Fed officials.. 
St. Louis Fed President James Bullard said that the recent market selloff was predictable because of the elevated valuation of tech stocks.
"This is the most predicted selloff of all time because the markets have been up so much and they have had so many days in a row without meaningful down days,'' Bullard said, according to the Financial Review. "So it is probably not surprising that something that has gone up 40% like the S&P tech sector would at some point have a selloff. Before there was a selloff, people said repeatedly some day this will sell off."
The fact that there was a selloff wasn't concerning to Bullard, but he admitted that the speed of the decline was probably aided by the role algorithmic tradings plays in the market. 
"What is more interesting is it has been very fast, it's been possibly aided and abetted by technical trading -- algorithmic trading. I'd be interested to see an analysis and see what role that played," Bullard said. 
Before she left her post last week, former Federal Reserve Chair Janet Yellen told CBS that the market's valuations were high but said she wasn't sure if markets were currently in a bubble. 
"Well, I don't want to say too high. But I do want to say high. Price/earnings ratios are near the high end of their historical ranges," Yellen said. "Now, is that a bubble or is too high? And there it's very hard to tell. But it is a source of some concern that asset valuations are so high."
New York Fed President William Dudley 
TheStreet's top minds discuss the return of market volatility.