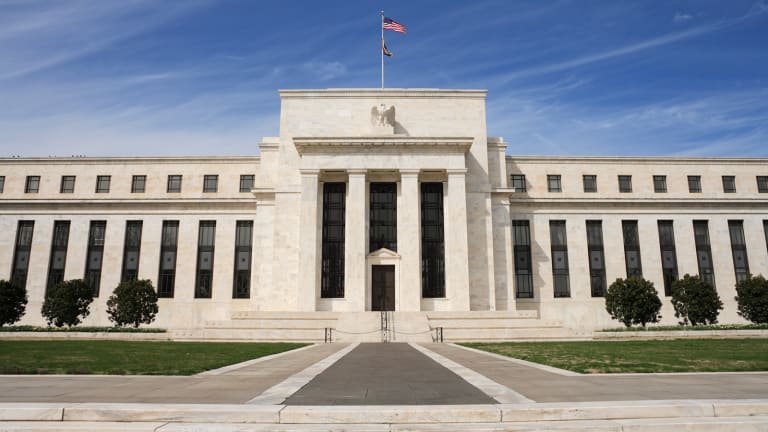 Fed Finds You Probably Can't Handle an Emergency Bill of $400
Would you be able to handle an emergency expense of $400 without a credit card? Some 47% U.S. households said no, according to a report from the Federal Reserve.
NEW YORK (TheStreet) -- Would you be able to handle an emergency expense of $400 without using a credit card? Forty-seven percent of people U.S. households said no, according to a report the Fed released on Wednesday.
The Fed's annual Survey of Household Economics and Decision-making, SHED, gives a glimpse of the financial status of U.S. households. This year, the central bank received responses from 5,896 households, some of whom participated in the survey last year as well.
"Although the survey finds that economic hardships are common, many individuals are ill-prepared for a financial disruption and would struggle to cover emergency expenses," the report noted. About 31% of respondents reported going without some form of medical care in the previous year because they couldn't afford it.
The Fed uses the assessment to provide a more qualitative gauge of the economy, tracking sentiment not thoroughly gauged by data points such as new-home construction and the consumer price index. Its findings may also hold a key to when and how the Fed raises interest rates, which were cut to around zero during the 2008 financial crisis.
While the Fed had previously said it was looking for unemployment to be below 6.5% and inflation to be above 2% before raising rates, Fed Chair Janet Yellen has recently stressed that the Fed will be looking at a variety of data to confirm whether the economy is truly on track.
As of April, the unemployment rate was 5.4%. Meanwhile, inflation, measured by personal consumption expenditures (PCE), was 1.3% in March.
There were some bright spots in the Fed's report. The amount of respondents who believed their income would increase in the following year was 29%, compared with 21% in 2013. It is worth noting that wages were unchanged from March to April, though real hourly earnings have increased 2.3% since April 2014.
Also, 40.2% of respondents said they were either somewhat or much better off than they were five years ago. In 2013, only 30.8% of respondents said the same.
The timing of the survey is interesting. The survey is sent in October, so respondents in 2013 were comparing their well-being to the beginning of the financial crisis in 2008, while respondents in 2014 were comparing their situation to the depths of the crisis.
From 2013 to 2014, "individuals and their families experienced only mild improvements in their overall well-being, but they are increasingly optimistic about the trajectory of their well-being going forward," the report noted.