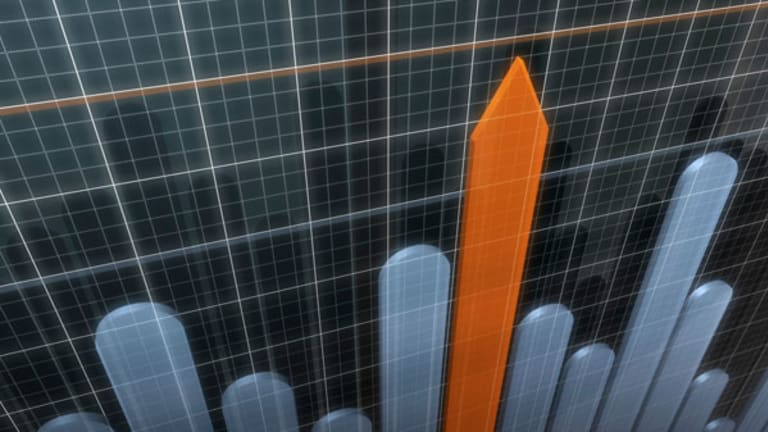 Fear and Mistrust in Government, Banks Created by 'Too Big to Fail'
Author John Bovenzi details the mistrust and anger that some Americans feel when banks and 'too big to fail' institutions are bailed out by the U.S. government.
NEW YORK ( TheStreet) -- Before depositing their hard-earned cash at a bank, most savers look for the FDIC seal of approval, which means their deposits are insured up to a limit of $250,000 per account-holder. 
The Federal Deposit Insurance Corporation, which also supervises about 80% of U.S. banks on a day-to-day basis, was put into place after the Great Depression, a time when many people lost the money they'd deposited with banks, according to John Bovenzi, author of Inside the FDIC: Thirty Years of bank Failures, Bailouts and Regulatory Battles. 
Unfortunately, there have been some bank failures since then, some of which have required bailouts. But fortunately, no insured U.S. depositor "has ever lost a cent" under the FDIC due to a bank failure, he said. 
Bailouts tend to incite fear and anger toward regulators, the federal government, and the whole banking industry. This mostly happens because it seems unfair that some entities are entitled to bailouts while others are not. 
Even when depositors are insured, they still lack confidence that their money is safe -- despite the fact that nearly all of us keep our account balances well under the insurance cap. And once a failed bank reopens as a government-run bank, it's incredibly safe, yet bank runs on such institutions still happen, solely based worry and a lack of information. 
Financial Select Sector SPDR ETF XLF data by YCharts
It's best to not have to have perform a bailout unless it's under dire circumstances, Bovenzi said. The long-term problems that lead to bank failures will never be fixed so long as bailouts continue to take place.
Currently, the Dodd-Frank Act is helping in that regard in many ways, but at the same time, it puts a lot of pressure on some of the smaller banks. So perhaps the rules need to be reconsidered for the different types of U.S. banks, he said. One way to end the bailout culture would be by taming the "too big to fail" banks, he said.
While a breakup of the "too big to fail" banks doesn't seem imminent, it'll likely be the end result "if the banking industry and the regulators can't jointly end this problem," he concluded.
-- Written by Bret Kenwell