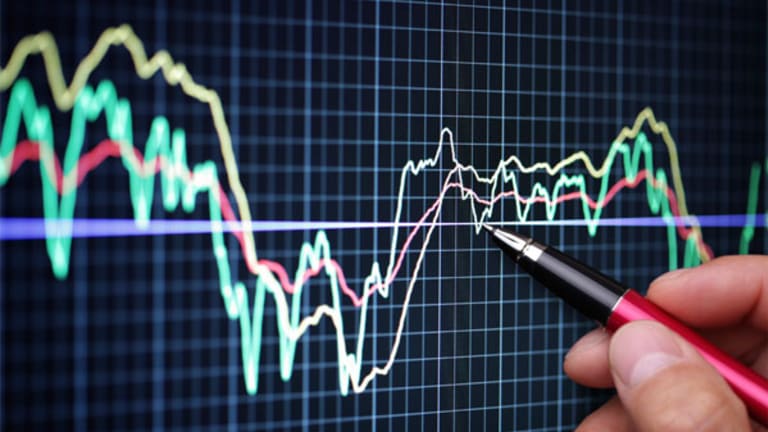 Fear and Doubt; Auction Action: Best of Kass
In highlights from this week's trading diary and posts, Kass discusses fear, doubt, and auction action.
Top thoughts on stocks and the markets from TheStreet's Doug Kass.
Takeaways and Observations

Originally published Sept. 28 at 3:02 p.m. ET
"Why make trillions when we can make billions?"
-- Dr. Evil
I started the day with a multi-part series, "Sell FANG." Here, here and here.
A Bull Market in Complacency -- why volatility is low and corrections are non existent.
No trading to today with the exception of a small add on to my large SPDR S&P 500 ETF Trust (SPY) - Get Free Report short on the ramp at around 2PM (done at $250.30).
The market started out lower and has consistently rallied like Groundhog Day this afternoon.
Fear-and-doubt is an endangered species.
Unless something important happens in the market -- I might call it a day as I am exhausted from spending a few days in the hospital earlier in the week.
* The US dollar weakened after recent strength.
* The price of crude dropped by -$0.57 to $51.57/barrel.
* Gold rose by +$1.60 to $1290.
* Ag commodities: wheat -7, corn -1.50, soybeans -6 and oats +1.50. The recent strength in fertilizer stocks hasn't been accompanied by higher ag commodities prices.
*Lumber an outsized gain of +9. Not sure why.
* Bonds were flattish. The 10 year US note yield is at 2.31% after trading three bps higher earlier in the day. (at an important technical pivot spot) The 2s/10s curve rose by two basis points.
* Municipals fell modestly and high yield rallied small.
* Banks moved higher. Wells Fargo (WFC) - Get Free Report underperformed today.
* Brokerages flat.
* Insurance was notably weak, though Radian (RDN) - Get Free Report made another new monthly high.
* Autos settled down as the recent rise stalled.
* Ag equipment remains a force to reckon with.
* Biotech weakened all day - led by Allergan (AGN) - Get Free Report and Gilead (GILD) - Get Free Report (both -$3) Spec biotech also got hit. I would now be cautious in the group.
* Old tech was subdued.* More weakness in optical space -- near recent lows.
* Retail also locked in neutral.
* Media fell - led by Disney (DIS) - Get Free Report , an investment short, and more weakness in Comcast (CMCSA) - Get Free Report .
* (T)FAANG was mixed -- but in an overall sense underperformed. (See my Three Part Series on why I would Sell FANG) I shorted more Facebook (FB) - Get Free Report and Apple (AAPL) - Get Free Report on Wednesday's strong rebound. 2. Skip on the pound.3. Gary "The Sun Will Come Out" Morrow (technically) disses one of my shorts, Facebook. I added to my FB short on yeseteray's gap higher.4. Ed Ponsi "Scheme" says Costco isn't afraid of no ghosts!5. Rev wants vol.
Here are some value-added contributions on our site:
1. I enjoyed Jim "El Capitan" Cramer's delightful column on his family.
Position: long QID, SQQQ large; Short SPY large, DIS, SBUX, AMZN, FB, TLT, AAPL.
More of What's Trending on TheStreet:
Auction Action
Originally published Sept. 28 at 1:39 p.m. ET
We finally got a good Treasury auction as buyers took advantage of the sharp selloff over the past 3 days. The 7 year auction yielded 2.13%, about 1 bp below the when issued. The bid to cover of 2.70 was above the one year average of 2.53. Also of note, direct and indirect bidders took 90% of the deal vs the previous twelve month average of 79%.
Bottom line, I'm going to chalk up this solid auction to the recent cheapening, which made it that much more attractive. The 7 year yield sits at a two month high. In response, the 10 year U.S. note yield is back to unchanged on the day at 2.31% after touching 2.34% this morning. The short end has also bounced too with the yield down at 1.45-.46%.
With respect to rate hike odds in December, they stand at 66%. On hopes for tax reform and the potential growth boost, the 2s/10s spread is at a one month high but at 85 bps it still stands well below the post election peak of 136 basis points back in December.
Any messaging there? I believe so.
Position: Short TLT.
Doug Kass fills his blog on RealMoney every day with his up-to-the-minute reactions to what's happening in the market and his legendary ahead-of-the-crowd ideas. This week he blogged on:
How valuations get stretched even more.
How he wouldn't lace up Nike as a long.
Click here for information on RealMoney, where you can see all the blogs, including Doug Kass'--and reader comments--in real time.
More of What's Trending on TheStreet:
Action Alerts PLUS, which Cramer manages as a charitable trust, is long AGN, CMCSA, FB and AAPL.