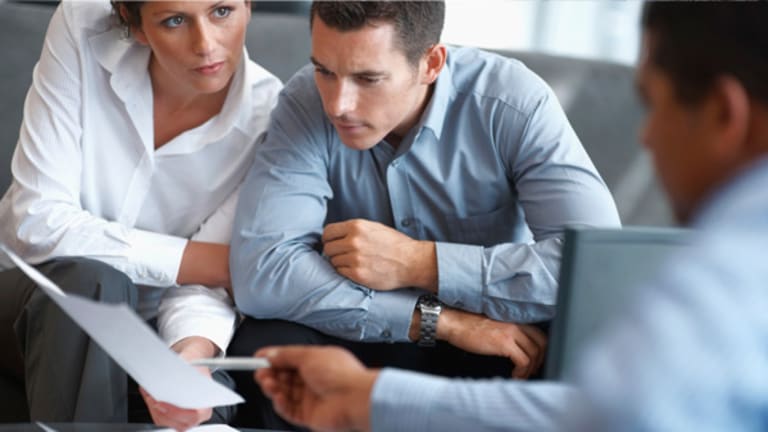 Fat Tails, Fires and Your Investments
Always know what can go wrong as an investor, even if it's unlikely.
NEW YORK (TheStreet) -- It was a "boys only" weekend in our house, as my son and I enjoyed a day of baseball then headed to the Jersey Shore for more rehab work on our Hurricane Sandy-flooded cottage.
It was also a great opportunity to hit the Chinese buffet restaurant near our destination; the female contingency in our household simply won't go near it. My son and I have been talking about it for years. Of course, that was the day that the unthinkable happened; a fire forced that restaurant to close.
What are the odds of that happening, one in 100,000? It doesn't much matter; low probability events, sometimes referred to as "fat tail" events, happen in life, and they happen in investing. They may not happen to you, but you need to be cognizant of what can go wrong as an investor, even if the probability is extremely low.
In 2002 I took a small position in a small health and beauty products distributor Allou Health & Beauty Care. At the time, the company was a net/net (trading below current asset value), and a profitable one at that, that had been featured in a 2000 Business Week article as an up and comer. In 2002 the company had revenue in excess of $500 million, and the company was expected to hit $1 billion in revenue given the prospects the internet.
Then, the "fat-tail" event occurred. In September of 2002, there was a fire at Allou's Brooklyn warehouse, resulting in millions of dollars in damage. Of course, there was ample insurance to cover the damage, and the company submitted a claim for $101 million. There was just one problem here; the insurance company refused to pay the claim.
Also see: Why Your Next Job Won't Be on Wall St. or Silicon Valley >>
As it turned out, the fire was set by an arsonist, orchestrated by executives of the company. When the cause was ruled to be arson, the insurance companies had no responsibility to pay the claim. The efforts of two company executives to bribe a public official with $100,000 to change the cause of the fire to "accident" failed. Allou filed for bankruptcy in 2003, and when the case went to trial, it became apparent that the company was built on a web of lies and deceit.
Arson was just the tip of the iceberg. For years the company had been inflating its sales and inventory figures; the latter allowing the company to increase line of credit borrowings. In the end, shareholders lost millions, and some company executive faced jail sentences.
This was a true "fat tail" event, but hindsight showed some warning signs that I'd ignored, and the lessons learned have altered my investment philosophy. I'd purchased shares of Allou because it was a net/net, but I'd ignored the quality of the balance sheet. The current assets were comprised mainly of receivables and inventories; there was little cash. In my future purchases of net/nets I required higher levels of cash and short-term securities, and discounted the value of inventories and receivables. As investors, we all make mistakes; the important thing is to try and learn from those mistakes.
Also see: Forget About Fracking, the Gulf May Lead Oil Lower >>
Ironically, just last week, I received a check from the Allou class action lawsuit, nearly 11 years after the company went up in smoke literally. Proceeds were less than 50 cents per share, but in total it would have been enough to cover several trips to that Chinese buffet restaurant. Unfortunately, that went up in smoke too.
"Fat tail" events will happen; be prepared. As an investor, that means avoiding portfolio concentration, and spreading the risk; across companies and asset classes.
Jonathan Heller, CFA, is president of KEJ Financial Advisors, his fee-only financial planning company. Jon spent 17 years at Bloomberg Financial Markets in various roles, from 1989 until 2005. He ran Bloomberg's Equity Fundamental Research Department from 1994 until 1998, when he assumed responsibility for Bloomberg's Equity Data Research Department. In 2001, he joined Bloomberg's Publishing group as senior markets editor and writer for Bloomberg Personal Finance Magazine, and an associate editor and contributor for Bloomberg Markets Magazine. In 2005, he joined SEI Investments as director of investment communications within SEI's Investment Management Unit.
Jon is also the founder of the
, a site dedicated to deep-value investing. He has an undergraduate degree from Grove City College and an MBA from Rider University, where he has also served on the adjunct faculty; he is also a CFA charter holder.