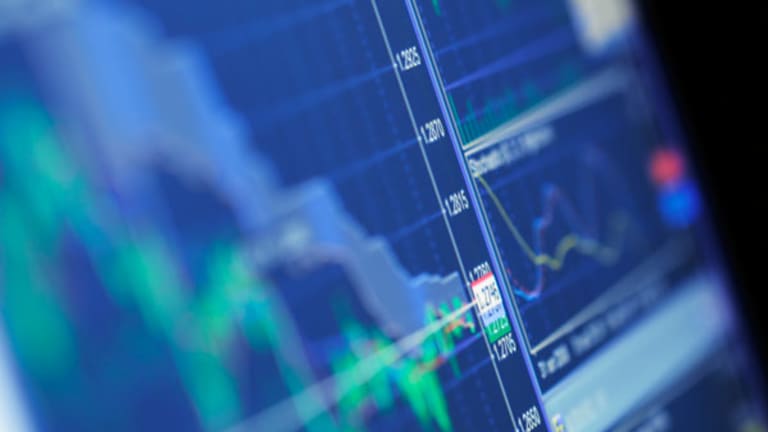 'Fast Money' Portfolios of the Week
Here's what the 'Fast Money' crew's been talking about lately.
Here's what the 'Fast Money' crew's been talking about lately.
(Updated to add portfolio)
By Roberto Pedone
PEWAUKEE, Wis. (
) -- Some of the traders of
CNBC's
"Fast Money" think the stock market is set to head lower.
Guy Adami mentioned on Tuesday that the market is behaving differently than it has the past few weeks, when it dropped and then pushed higher into the end of the day. Adami pointed out that the market has been selling off near the end of the day this week and said the technicals look bearish. He thinks the selloff in stocks that started this week will continue.
Tim Seymour is looking for the market to sell off to where it was before last Friday's jobless report. He doesn't think the markets will trade below that level.
Pete Najarian told viewers that options volume is starting to pick up as investors scramble to buy downside protection. He explained that panic crept back into the market and volatility was rising on Tuesday's trading session.
Karen Finerman said a pullback in the markets right now would be healthy because valuations had become too rich since the lows set back in March.
A few of the traders might have been a little too pessimistic. On Wednesday, the
Dow Jones Industrial Average
rose 120.16 points, or 1.3%, to 9,361.61, while the
S&P 500
traded up 11.46 points, or 1.1%, to 1,005.81, after the Federal Open Market Committee didn't change the
Fed's
key interest rate.
The crew has recently highlighted trading ideas that play off of
,
stocks with unusual options activity
and more.
Here are some highlights from over the past week as aggregated from the show.
To read more,
.
-- Written by Roberto Pedone in Pewaukee, Wis.
Stockpickr is a wholly owned subsidiary of TheStreet.com.
Roberto Pedone, based out of Pewaukee, Wis., is an independent trader who focuses on stocks, options, futures, commodities and currencies. He is also an outside contributor to Beconequity.com and maintains the website Maddmoney.net, which he sold to Blue Wave Advisors in 2008. Roberto studied International Business at The Milwaukee School of Engineering, and he spent a year overseas studying business in Lubeck, Germany.