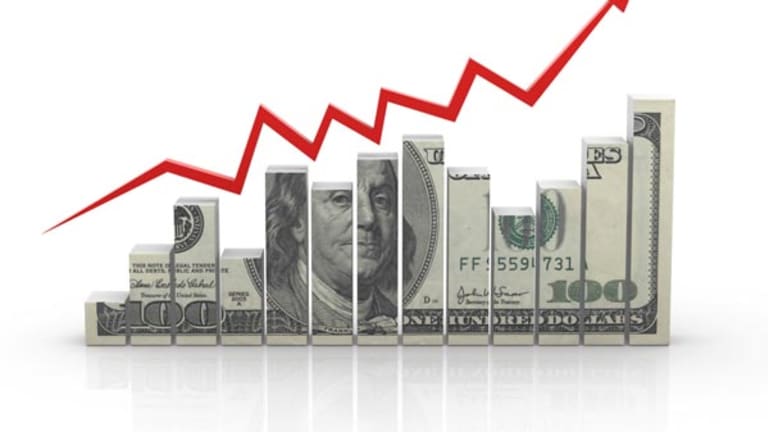 Fannie, Freddie Roil Financial Sector Funds
The two worst-performing funds fall more than twice as much as the average financial sector fund.
The uncertainty over when U.S. Treasury Secretary Henry Paulson may step in to use his new powers to recapitalize
Fannie Mae
( FNM) and
Freddie Mac
( FRE) roiled the financial sector this week. Paulson is also keeping the market guessing on how nationalizing these mortgage giants would look.
The common shares of Freddie Mac fell 46.8% in the five trading days ended Thursday, Aug. 21. Likewise, Fannie Mae crashed 41.1%. If the Treasury Department takes over and judges these companies to be insolvent, the common shares drop to zero.
The big question is, what will happen to the preferred shares? Worries that a government takeover might have a higher claim to assets than the preferred shares, held by upwards of 8,000 banks, sent financial stocks lower this week. Even if the preferred shares survive, their dividends may be cut.
The average financial fund we track, excluding inverse funds shorting the sector, sank 4.1% for the period.
The two worst-performing funds, both with 200% leverage, fell more than twice as much as the average financial sector fund. The
Rydex 2X S&P Select Sector Financial ETF
(RFL)
and
Ultra Financials ProShares
(UYG)
fell 10.6% and 9.2%, respectively.
Similarly, the 150% leveraged
ProFunds Financial UltraSector ProFund
(FNPIX)
, a holder of Freddie and Fannie, fell 7%.
The more narrowly focused
ProFunds Banks UltraSector ProFund
(BKPIX)
sank 6.9% on 150% leverage. The fund holdings of
Frontier Financial
( FTBK) were down 23.2%,
Sovereign Bancorp
( SOV) was off 19.3%, and
Cathay General Bancorp
(CATY)
was down 12%. The drops in these funds can all be attributed to their sizable preferred security exposure.
At the other end of the spectrum are the inverse funds. The 200% leveraged
UltraShort Financials ProShares
(SKF)
rose 10.2%, and the unleveraged
Short Financials ProShares
(SEF)
rose 4.9%.
Economic reports in July showing the index of leading indicators sliding 0.7%, consumer price inflation up 5.6%, and producer price inflation up 9.8% annually cast doubt on a second-half rebound in the economy and on homeowners' ability to afford the mortgages on their homes. This may hasten Treasury Department action on Fannie and Freddie.
For an explanation of our ratings,
.
Kevin Baker became the senior financial analyst for TSC Ratings upon the August 2006 acquisition of Weiss Ratings by TheStreet.com, covering mutual funds. He joined the Weiss Group in 1997 as a banking and brokerage analyst. In 1999, he created the Weiss Group's first ratings to gauge the level of risk in U.S. equities. Baker received a B.S. degree in management from Rensselaer Polytechnic Institute and an M.B.A. with a finance specialization from Nova Southeastern University.