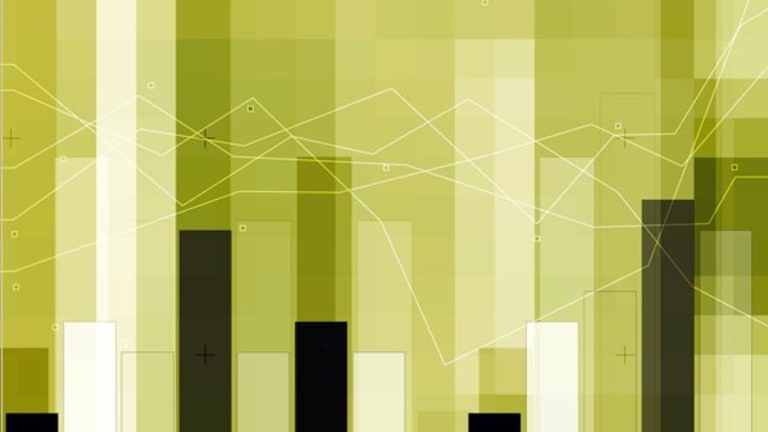 Publish date:
Fannie, Freddie: Financial Winners & Losers
Fannie Mae and Freddie Mac shares rebounded after the previous week's steep losses following their delisting announcement
Fannie Mae and Freddie Mac shares rebounded after the previous week's steep losses following their delisting announcement
NEW YORK (
) --
Fannie Mae
( FNM) and
Freddie Mac
( FRE) are among the top performers of the financial sector Monday as both stocks rebounded from losses sparked by instructions from U.S. regulators to delist from the
New York Stock Exchange
.
Last week,
shares dropped more than 60% after the Federal Housing Finance Agency (FHFA) said it has directed both to delist from the NYSE. The FHFA said the delisting determination "does not constitute any reflection on either enterprise's current performance or future direction, nor does delisting imply any other findings or determination on the part of FHFA as regulator or conservator."
Fannie and Freddie expect that the delisting of their common and preferred stock from the NYSE will be effective 10 days after informing the
Securities and Exchange Commission
, which would come on July 8. After delisting from the NYSE, both stocks will move to the over-the-counter market, the companies said las week.
On Monday, shares of the so-called "zombie stocks" were rebounding from the previous week's decline. Fannie Mae jumped 13.3% to 39.6 cents, and Freddie Mac shares rallied 18.4% to 47.4 cents.
Elsewhere,
JPMorgan Chase
(JPM) - Get Report
shares rose after a report the bank is in advanced discussions to buy
Gavea Investimentos
, an asset management company that manages about $5.3 billion (€3.6bn) in assets.
JPMorgan
is moving ahead with talks to buy the large Brazilian hedge fund and private-equity group despite impending U.S. legislation designed to limit the involvement of commercial banks in such activities,
The Financial Times
reports, citing people close to the situation.
Shares of JPMorgan were up 0.8% to $39.50.
Among other major U.S. bank stocks,
Morgan Stanley
(MS) - Get Report
gained 1.4% to $26.05,
Bank of America
(BAC) - Get Report
climbed 1.2% to $16.01,
Wells Fargo
(WFC) - Get Report
rose 1.1% to $28.37,
Citigroup
(C) - Get Report
was up 0.9% to $4.05, and
Goldman Sachs
(GS) - Get Report
advanced 0.7% to $139.10.
In a research note to clients Sunday, Rochdale Securities analyst Dick Bove said that the new banking legislation being explored by Congress "will harm everyone except the banks." He argues that the new massive set of rules will result in a higher cost of banking services while restricting the availability of these same services.
"The Congress has created legislation to solve problems that may not exist and has not created legislation to deal with real problems," Bove wrote. "The consequences will be quite negative."
Among other analyst actions, FBR Capital Markets analysts reiterated their market perform rating and $82 price target on
M&T Bank
(MTB) - Get Report
but noted that a possible merger between M&T and Sovereign could result "in upside to current valuation, even after recent strength."
"If MTB issued stock to Santander to acquire Sovereign, we calculate sufficient accretion to earnings and tangible book value to support valuation between $90 and $110 for MTB shares," FBR said in a research note. "While we consider it unlikely, if MTB were to sell outright, we expect that takeout value would exceed $120 per share. If talks fall through, MTB will likely trade back to the high $70s."
Shares of M&T Bank were up 1.4% to $92. The stock is up more than 17% over the last five sessions on the possibility of a deal for Sovereign, which is
Banco Santander's
( STD) U.S. banking franchise.
-- Written by Robert Holmes in Boston
.
Follow Robert Holmes on
and become a fan of TheStreet.com on