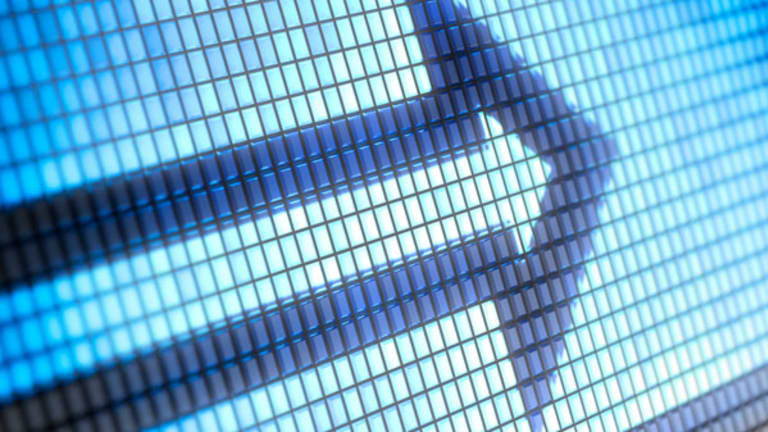 Fannie, Freddie Execs to Kiss Bonus Goodbye (Update 1)
The FHFA said it will cap base salaries for execs at $500,000 and eliminate bonuses in 2012.
(Updated with additional information on comparable CEOs compensation.)
NEW YORK (
) -- The
Federal Housing Finance Agency
(FHFA)
said it will slash executive compensation at
Fannie Mae
(FNMA)
and
Freddie Mac
(FMCC)
by eliminating bonuses from the executive compensation program and capping base salaries for top executives including new CEOs at $500,000 per year.
The new compensation program for 2012 will result in total reductions of roughly 75% in the pay of the top five positions at the GSEs compared to the pre-conservatorship level. The total target pay for the top 15 executives will drop 63% in 2012 from the pay received prior to conservatorship.
"I believe the new compensation program strikes the balance between prudent executive pay including the elimination of bonuses, with the need to safeguard quality staffing in order to protect the taxpayers' investment and achieve the objectives in the Conservatorship Scorecard," said FHFA Acting Director Edward DeMarco.
"A sudden and sharp change in pay from these levels would certainly risk a substantial exodus of talent, the best leaving first in many instances. A significant increase in safety and soundness risks and in costly operational failures would, in my opinion, be highly likely," he said.
Millions of dollars in bonuses were paid out in 2011 to the CEOs at the housing finance giants, even as the companies continued to request additional bailouts from the government. That created a furor in Washington, with Senator John McCain
calling for heads to roll .
Since then, both Michael Williams, CEO of Fannie Mae, and Freddie Mac CEO Charles Edelman, have said they would step down from their positions. The hunt is now on for
new CEOs at both the companies.
Whoever is appointed as the next CEO at either of the agencies will have to be content with a salary that is more than 50% below the median compensation for comparable positions, according to FHFA.
Former Fannie and Freddie CEOs have been from Wall Street. Herb Allison, Williams' predecessor, began his career at Merrill Lynch, for instance.
Wall Street execs of other bailed out firms have seen their bonuses fall in 2011, but certainly not disappear. In fact,
Citigroup
(C) - Get Report
CEO Vikram Pandit received $14.8 million in compensation, including a $1.6 million, a bonus of $5.3 million and stock options worth $7.8 million in 2011, according to its latest regulatory filing.
This was the first time he received a bonus since 2008, when the bank nearly collapsed before it was rescued by the government. In February 2009, Pandit said he would accept a salary of $1 until the bank reported a profit.
Bank of America
(BAC) - Get Report
has frozen CEO Brian Moynihan's pay at $950,000, according to a Bloomberg report. It gave him $5.9 million in restricted stock units mostly linked to future performance, according to a regulatory filing, less than the $9 million granted in 2010.
Moynihan has had the unpleasant task of cleaning up his predecessor's mess, wading through the tons of mortgage-related litigation brought on by the acquisition of Countrywide, battling investors' concerns on its capital adequacy and resisting calls for the breaking up of the big bank.
Fannie and Freddie CEOs have the mandate to reduce losses to the taxpayer, which is sometimes at cross purposes with policymakers' attempts to revive the housing market.
The conservator also introduced a new 2012 Conservatorship scorecard which provides a roadmap for its new strategic plan, which includes building a new infrastructure that would allow the private sector to gradually replace the GSEs in the secondary mortgage market.
Separately, Freddie Mac reported its fourth quarter results on Friday. The company will go back to Uncle Sam for more money after bailout repayments to Uncle Sam dug a $146 million hole in the housing giant's balance sheet.
The company will submit a $146 million "draw request" to the Treasury after $1.7 billion in quarterly dividend payments more than offset fourth quarter net income of $1.5 billion.
Still, the request is a lot lower than the $6 billion Freddie requested in the third quarter.
Fannie and Freddie are required to pay 10% dividends on the bailout money they receive. The housing giants were rescued in 2008 by the government. Their bailout has cost taxpayers roughly $170 billion.
Related Articles
9 Oil, Gold Stocks That Rise on Bad News
10 Mid-Cap Stocks That Have Almost Doubled in 2012
10 Top Warren Buffett Dividend Stocks
--Written by Shanthi Bharatwaj in New York
>To contact the writer of this article, click here:
Shanthi Bharatwaj
.
>To follow the writer on Twitter, go to
.
Disclosure: TheStreet's editorial policy prohibits staff editors and reporters from holding positions in any individual stocks.