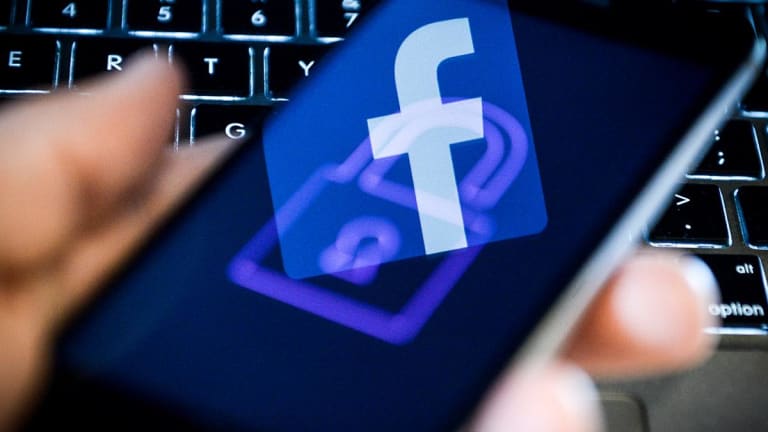 Fake News, Security Issues Catch Up with Facebook
The chorus of voices calling out threats to digital security, especially on platforms like Facebook, is growing louder every month.
Earlier this year I spoke to a jailed Russian hacker (we spoke through a verified intermediary) about how he helped Russian security agencies abuse Facebook (FB) , among other U.S. platforms and media organizations, according to his account of events.
It's not just accounts of rogue Russian missionaries. The number of U.S. government voices calling out threats to digital security, especially on platforms like Facebook, is growing louder every month.
So far, Facebook has been able to brush them off, telling investors it's handling it.
Until Wednesday's second-quarter earnings call, when we're now seeing the impact of pricacy and security concerns on revenue growth.
"We're investing so much in security, that it will significantly impact our profitability," Zuckerberg said on a call with investors on Wednesday. "We're starting to see that this quarter."
The company reported $13.23 billion in revenues in the second quarter fell below $13.34 estimate. Still, reported earnings per share were $1.74 compared to $1.32 a year ago. Shares dove 17% on Thursday morning.
What rattled analysts the most on the earnings call, however was the "magnitude of deceleration" and the executive team's guidance that the operating margin will drop to mid-thirties within a time period of "more than two years."
Facebook's operating margin was 44% in second quarter compared to 47% a year ago.
So what's going on?
CFO Dave Wehner cited currency impact on deceleration, noting a shift from it being "a tailwind to a modest headwind."
Facebook executives also cited fake news, electoral integrity, security concerns as well as investments in new products like video, VR, Stories.
Security Headache Is Here to Stay
While the company shared some insights on how they're tackling election machinations, crackdown on political campaigns and identity verification, it's clear it's an acknowledgement of an ongoing cyberwarfare.
"Of course, security is not a problem you ever fully solve," said Mark Zuckerberg, the company's founder and chief executive who famously started the giant social network in his dorm room. "We face sophisticated well-funded adversaries who are constantly evolving." 
The last year has been tumultuous for Facebook.
In April, Zuckerberg testified before Congress, revealing there are no easy solutions to regulating Facebook and protecting its users. During the hearing, Senator Charles E. Grassley, R-Iowa, said the tech industry has a responsibility to protect its users and said "the status quo no longer works."
The company's second-quarter results show that Facebook has taken on that task, even it means rattling investors.
Still, the tone of the management's discussion was upbeat and as idealistic as ever.
"Wealsohavearesponsibilitytokeepbuildingservicesthatbringpeoplecloser togetherinnewwaysaswell," Zuckerberg noted in his comments.
The company committed to a five-year goal to help 1 billion people feel more connected via its groups and communities. Facebook did not share details how privacy of these groups and discussions will be balanced with filtering of politically divisive or racist content.
If the European user drop-off from GDPR is any indication, Facebook's issues are far from over. The scope of their challenges, Facebook's need to redefine what type of company it is and areas of long-term growth are just becoming more visible.
Facebook is a holding in Jim Cramer's Action Alerts PLUS member club. Want to be alerted before Jim Cramer buys or sells FB? Learn more now.