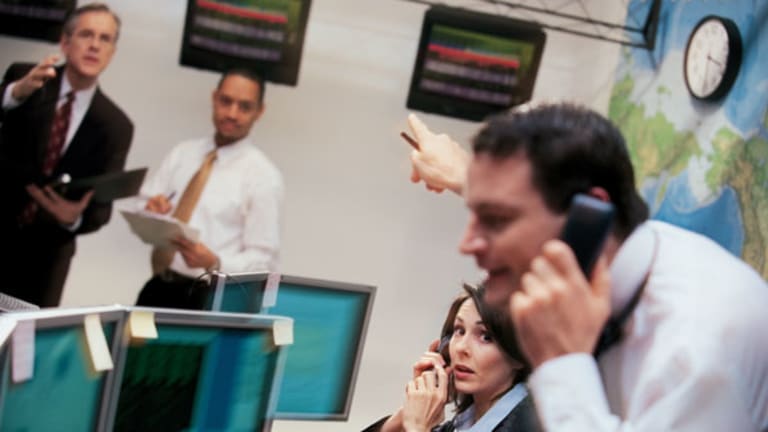 Buffett's Berkshire Is No Longer a 'Best Idea' (Update1)
Bruce Berkowitz drops the company's stock from his flagship mutual fund.
(Fairholme story updated to include Berkshire Hathaway stake sale.)
NEW YORK (
) -- Fairholme Funds, the $7.5 billion mutual fund complex run by Bruce Berkowitz, liquidated its holdings of Warren Buffett's
Berkshire Hathaway
, while reducing stakes in
American International Group
(AIG) - Get American International Group, Inc. Report
,
CIT Group
(CIT) - Get CIT Group Inc. Report
and
Orchard Supply Hardware Stores Corp.
(OSH)
, according to Fairholme's
filed with the Securities and Exchange Commission Tuesday.
"Fund share redemptions have forced the Funds to raise liquidity. Rather than selling across the board, we have learned not to sell our best ideas," Berkowitz wrote in a
modified version of the report posted on Fairholme's website
.
In an apparent inconsistency, however, Berkowitz says that "our best idea remains AIG common
stock." While Berkowitz only reduced Fairholme's AIG stake by some 2.8 million shares, or 3% in the flagship
Fairholme Fund
(FAIRX) - Get The Fairholme Fund Report
, he left seven of the fund's top 10 holdings unchanged from what they were at the end of February.
Calls to Fairholme's offices in Florida and to an outside spokeswoman after regular business hours weren't returned. Both the SEC filing and the report on Fairholme's website list holdings through May 31.
AIG, which reported earnings last week, has seen its shares rise nearly 11% since the market closed May 31.
"There are few occasions when systemically important franchises sell for half of book value and are profitable. This is one of those times," Berkowitz wrote in the letter on Fairholme's website, which is addressed to shareholders in the company's three funds.
Berkowitz, who was Morningstar's fund manager of the decade, has made big bets on beaten-up financial stocks in the wake of the 2008 crisis -- a strategy that led to a disastrous 2011 performance but has served him well so far in 2012. An investment in
Sears
(SHLD)
has had a similar fate, losing 57% in 2011 but rising 66% this year.
Sears is "one of the largest corporate real estate organizations in the world, with a portfolio of retail locations that is second to none. Generally Accepted Accounting Principles (GAAP) mandate valuing their real estate at the lower of cost or market. GAAP would force the Dutch settlers to value Manhattan today at the 1626 purchase price of $23.70. The company's reported book value of $43 understates real values," Berkowitz contends.
Defending another big investment,
Bank of America
(BAC) - Get Bank of America Corp Report
, Berkowitz writes that the bank "is returning to its retail roots (think of
Wells Fargo
(WFC) - Get Wells Fargo & Company Report
) with a $1 trillion deposit franchise and that bank profits will skyrocket as legacy real estate loans burn-off."
Bank of America has been
with bond insurer
MBIA
over real-estate-backed bonds. MBIA wants Bank of America to buy back several billion dollars' worth of the bonds. Berkowitz, who has also invested in MBIA, expresses confidence in management assurances that it will recoup a substantial portion of payments it has made on those bonds. However, he does not directly address the dispute between MBIA and Bank of America.
Notwithstanding the legal fight between Bank of America and MBIA, betting on both companies isn't as odd as it might appear. Analysts have been predicting MBIA and Bank of America will settle the case for $2 billion -- an amount that would not greatly harm Bank of America but would, according to BTIG analyst Mark Palmer, likely cause a significant rally in MBIA shares.
Berkowitz does not explain the Berkshire Hathaway sale in his shareholder letter. At the end of February, Fairholme's largest fund held 2,532 class A shares worth nearly $300 million.
--
Written by Dan Freed in New York
.
Follow me on
Disclosure: TheStreet's editorial policy prohibits staff editors, reporters and analysts from holding positions in any individual stocks.