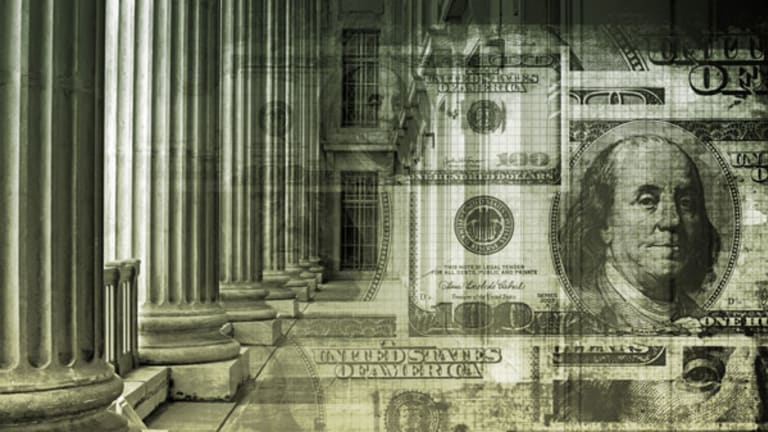 Facebook IPO: the Pop and How to Play It
If you want to invest on the long side, it may make sense to wait--maybe as long as six months after the inevitable first day pop.
If you want to invest on the long side, it may make sense to wait--maybe as long as six months after the inevitable first day pop.
NEW YORK (TheStreet) --
Facebook
shares will soon be available to the public, but if you want to invest on the long side, it may make sense to wait--maybe as long as six months after the inevitable first day pop.
"Facebook is a global public brand and as a result there are a lot of people that feel they understand Facebook--they understand what Facebook is all about. Whether they do or not is a whole separate issue," says Bob Ackerman, founder of venture capital firm Allegis Capital. "There's that level of visibility that serves to expand demand for the stock, at least initially, and if you look at that breath of demand based on this high profile public image versus supply it looks like it probably ought to pop"
When you're worth $17.5 billion, who cares if you leave a little money on the table?
If Ackerman is right, it may not be such a good thing for the shares for the next few months.
Of the seven initial public offerings of technology companies since 2011 to rise more than 50% within their first two days of trading, only one rose additionally through the next 180 days, tweeted Ted Tobiason, head of technology equity capital markets at Deutsche Bank.
Dividend Growth Reveals the Path to Profits >>
A massive run-up in a company's shares shortly after an offering is priced suggests the deal should have been priced higher. That would have allowed the company to make more money, as opposed to shareholders lucky enough to get an allocation before the shares become available on the open market.
Facebook could have chosen to avoid the pop by doing a Dutch auction-style offering, as
Google
(GOOG) - Get Report
did in 2004.
In that type of offering, rarely used in IPOs, shares go to the highest bidders rather than being allocated to investors by the investment banks underwriting the deal.
How to Turn Apple's Stock Into an Income Stream >>
That method worked well for Google, which rose less than one percent in its first day of trading, and a month later was up by a healthy but not unsustainable 20%.
It also enabled Google's users to invest in the company without being subjected to wild share price swings that had more to do with the oddities of the IPO pricing process than the business in which they were investing.
"It was very important to
Google founders Sergey
Brin and Larry
Page that those who helped build the company were able to participate in the IPO and that was something you could only do in an auction," says Lise Buyer, who helped implement Google's IPO as head of business optimization, and now runs Class V Group, an IPO consulting firm.
By contrast, Buyer says, Facebook is going the traditional IPO route.
"That is certainly the safe way. It's the
nobody ever got fired for buying IBM
approach. And so if it goes askew -- if they have a massive pop and then it eases off -- well, there are certainly a lot of companies that have had that issue before."
One thing that is slightly unusual about Facebook's IPO is the number of underwriters it is using--32 different investment banks, according to the company's latest S-1 filing with the Securities and Exchange Commission.
Buyer notes that Google did the same thing, however.
She argues the reason is partly because Google is a big company selling a lot of stock and so it makes sense to have "a large army of sales reps working for you."
She also notes that hiring so many underwriters ensures Facebook will have plenty of research coverage, while also giving an opportunity to smaller, specialized and in some cases minority-owned firms "to try to be inclusive."
"None of the banks are going to get rich off of this deal, but all of them will use the fact that they were involved in Facebook as a marketing tool for years to come," Buyer says.
Allegis's Ackerman believes the large group of underwriters enables Facebook to show Wall Street who's boss.
"The broader that banker syndicate is the more control is vested in Facebook," he says.
Neither Buyer nor Ackerman expect Facebook's IPO to have many major implications for other companies, however.
"The only companies that will be really directly impacted by Facebook's IPO will be companies that look like Facebook and there aren't any others at the moment," Buyer says.
A Facebook spokeswoman declined to comment for this article.
--
Written by Dan Freed in New York
.
Follow this writer on Twitter.
Disclosure: TheStreet's editorial policy prohibits staff editors, reporters and analysts from holding positions in any individual stocks.