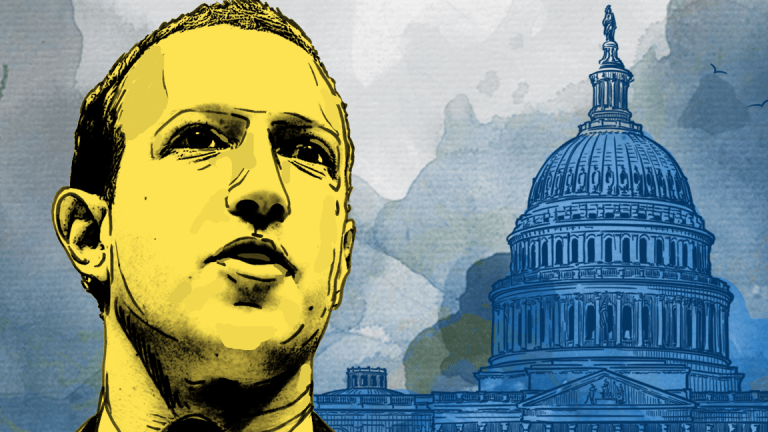 Facebook's Latest Troubles Represent a Good Buying Opportunity
Antitrust regulators have their work cut out for them to prove Facebook is a monopoly. Like Microsoft before it, Facebook will weather the storm.
Heavy is the head that wears the social media crown, and even more weighty are the responsibilities of being the custodian of user data and the flow of information for 2 billion users.  To that point, Facebook (FB) - Get Meta Platforms Inc. Report just can't seem to stay out of the regulatory and headline penalty box lately. 
We've seen Facebook get excoriated for legitimate dereliction of duty before, and while it evokes a strong "Sell!" feeling in real time, it's prudent to remember that this is a massive company generating real growth and cash flows. The consternation was as strident as it's ever been with the Cambridge Analytica scandal, but in hindsight all it did was present a very auspicious entry point. I think we're seeing the same thing again with the two prominent negatives currently making the news cycles.
Libra, for as potentially disruptive as it may be, is a bit of a sideshow. It's currently nothing more than a headline-catching topic for political grandstanding and lengthy congressional hearings that produce nothing relevant to the actual business. And if you're investing, the actual business should be in focus.
The antitrust issue is more potentially impactful, and is going to test the creativeness of 21st-century anti-monopoly legislation to effectively regulate the technology companies of today. A New York-led coalition of 47 attorney general offices and the DOJ will have some substantial mental gymnastics in front of them if they're to prove a company that offers a free product is somehow spreading consumer harm.
Google's (GOOGL) - Get Alphabet Inc. Reportutter, unchallenged domination and well-documented manipulation of the search market is a more straightforward consumer-harm argument for a no-cost product, but Facebook? I can't readily see why its roughly 59% share of the U.S. social media market presents an insidious issue (I added the FB and Instagram totals for that figure, since FB owns Instagram). Facebook possesses 74% of the global social media market, but the DOJ is focused on the American consumer. The news and information you receive while on the platform are a direct result of the pages you yourself like and the people you friend. In essence, you curate your own feed, making information manipulation claims less applicable.
Facebook is the second-largest player in the U.S. digital advertising market with 19.3% share (Google is the largest with 36.3%). But that isn't an overwhelming figure, and again I'm not seeing the harm in essentially being large and advertisers wanting to use your platform. There are, however, some legitimate monopolistic concerns surrounding data abuse.
FB could be accused of a bait-and-switch of sorts when it assured users it would protect their data and privacy to facilitate its growth and dominate the market, then very clearly violated that trust by granting access to third-party bad actors such as Cambridge Analytica. By surveilling its users and monetizing them in a way that's tantamount to extracting monopoly rents and anticompetitive behavior, it can fit a more traditional antitrust violation.
But there is no precedent for successfully prosecuting this kind of business model and it will be very difficult to prove in court. Further, let's not forget that Microsoft (MSFT) - Get Microsoft Corporation Report exhibited much more traditional monopolistic behavior during its antitrust lawsuit in the 1990s, and the company continues to be as profitable and successful as ever. So let's focus on the fundamentals.
FB's 42% year-to-date return has more than doubled the S&P's 20%, and it's positively crushed the market since going public.
Further, this is a growth company that's priced rather reasonably. A forward P/E ratio of 19 and price-to-earnings/growth ratio (PEG) of 1.4 go very nicely with a tech company that's produced 66% EPS growth and 48% sales growth over the past five years. Additionally, its 83% gross margins and returns on capital and equity are exceptionally strong, both on an absolute and relative basis compared to other tech companies.
For all its public relations headaches, these haven't impacted the bottom line. Facebook remains a growing leviathan that will weather these vicissitudes and like Microsoft, looks poised to continue generating strong returns.
Save 57% during our Halloween Sale. Don't let this market haunt you; join Jim Cramer's Investment Club, Action Alerts PLUS. Click here to sign up!
Facebook, Microsoft and Alphabet are holdings in Jim Cramer'sAction Alerts PLUS Charitable Trust Portfolio. Want to be alerted before Cramer buys or sells these stocks? Learn more now.
 The author has no positions in any of the tickers mentioned.