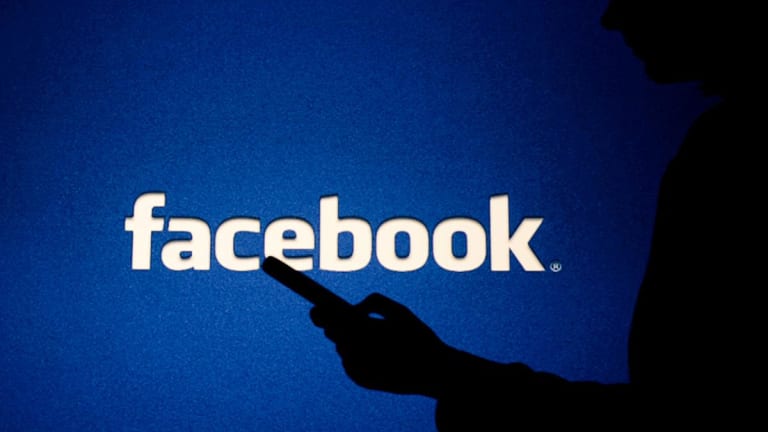 Facebook Slips Lower Following Report It Gave Tech Giants Preferred Data Access
Facebook slipped lower Wednesday following a New York Times report that said the social media giant gave big tech companies such as Microsoft and Amazon greater access to user's data than previously disclosed.
Facebook Inc. (FB) - Get Report shares slipped lower Wednesday following a New York Times report that said the social media giant gave big tech companies such as Microsoft (MSFT) - Get Report and Amazon (AMZN) - Get Report greater access to user's data than previously disclosed.
The Times said the access, which was revealed through internal company documents, was an effective exemption for some so-called partner companies to Facebook's privacy rules that may have violated a 2011 agreement with the Federal Trade Commission. In some cases, the Times report noted, companies like Netflix (NFLX) - Get Report and Spotify were able to read Facebook users' private messages, while in others, Microsoft's Bing search engine was allowed to see the names of users' friends without their consent.
"None of these partnerships or features gave companies access to information without people's permission, nor did they violate our 2012 settlement with the FTC," Facebook's director of development platforms Konstantinos Papamiltiadis wrote in a blogpost in reaction to the Time story. "We've been public about these features and partnerships over the years because we wanted people to actually use them - and many people did. They were discussed, reviewed, and scrutinized by a wide variety of journalists and privacy advocates."
Facebook shares were marked 0.9% lower in the opening minutes of trading Wednesday to change hands at  $142.38 each, a move that would take the stock's three-month decline to around 12% and value the Palo Alto, Calif.-based tech group at just under $410 billion. 
The Times story echoes allegations revealed from the release of documents to British lawmakers earlier this month that suggest Facebook had offered to sell data on users' friends to select companies as late 2015 and denied other competitors access to key platform information.
The documents, which were based on high-level emails between company executives and published Wednesday by Damian Collins, a U.K. lawmaker who chairs Parliament's Culture, Media and Sports Committee, suggest Facebook used user data as a way to both grow its business and restrict rivals from stealing a march on its market dominance.
Last month, Collins seized the documents from Six4Three, an app developer that is suing Facebook, after CEO Mark Zuckerberg declined to appear before his Committee's investigation into alleged Russian meddling in foreign elections. In one instance, the documents suggest, Facebook denied 'Friends' List' access to Vine, the video-sharing service, on the same day it was launched on Twitter Inc. (TWTR) - Get Report micro-blogging platform.
Facebook itself admitted last week that a software glitch may have exposed the unshared photos of millions of Facebook users to app developers, the latest in a series of privacy embarrassments for Facebook in what has been the worst year for the group since it went public in 2012.
Facebook shares have fallen more than 20% so far this year and suffered the biggest single-day loss in market value -- $120 billion on July 26 -- in Wall Street history following a series of data and privacy scandals that resulted in weaker-than-expected second quarter earnings and grim full year outlook.
Facebook said second quarter costs rose more than 50% from last year to $7.4 billion, with that rate expected to hold over the course of the year, as its moves to arrest concern over the mis-use of customer data and broader privacy concerns linked to the Cambridge Analytica scandal that was revealed earlier this spring.
At the same time, however, ad sales, which grew at the slowest rate in three years last quarter (to $13.2 billion) are expected to slow in the coming quarters as the impact of the European Union's General Data Protection Regulations takes its toll.