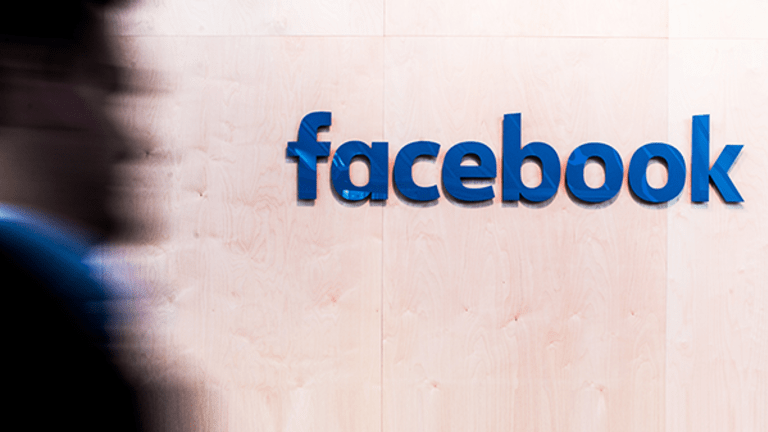 Facebook Could Be Unstoppable, Jim Cramer Explains
Facebook is a beast.
Here are Jim Cramer's top thoughts on some of the biggest stories of the week. 
Jim Cramer: Facebook Has a High-Quality Problem

Is FANG -- Action Alerts PLUS holding Facebook (FB) - Get Meta Platforms Inc. Class A Report , Trifecta Stocks name Amazon (AMZN) - Get Amazon.com, Inc. Report , Netflix (NFLX) - Get Netflix, Inc. Report and Google parent Alphabet (GOOGL) - Get Alphabet Inc. Class A Report -- unstoppable? Last night's tour de force from Facebook, where advertisers are paying more for ads and clamoring for more copy to go against, tells you why this group remains the best there is among the large-cap tech stocks.
Originally published July 27 at 5:55 a.m. EST
Facebook put on its usual clinic Wednesday night, delivering numbers that have to chill everyone else, because 2 billion people check into this thing each month and that number will spread to the daily active users over time, as has been the case.
Facebook's Earnings Blowout Proves Its Ad Business Is Booming
You can only imagine what happens if the 1.3 billion daily active users get swelled by more monthlies converting, as the monthlies tend to be the pipe for the dailies. There will be no shortage of good copy to run ads against for ages.
When Mark Zuckerberg talked about how he wants to speed up ads for messaging, that told you that he's not going to fall into the trap that many think -- wrongly, I believe -- has happened to Alphabet, where search is yielding tons of clicks but not enough profit.
By the way, for sure I would start accumulating Alphabet today as the selling pressure dropped radically in yesterday's session.
Of course, FANG could be under challenge tonight when Amazon reports, but somehow, I am not all that frightened, given that estimates are fairly low -- $1.50's the whisper -- and we had Amazon Prime Day, the first shopping day to rival Christmas in this country.
Let's see: Netflix blows away international numbers. Alphabet has to speed up its other bets to make it so they can offset search -- Waymo, anyone? But I still regard the negatives as nitpicking. Facebook so far is best in show. But Amazon is like the rain. Who can stop it?
Accepting PayPal Could Make Amazon Even More of a Beast
The only real constraint I found myself thinking about: Can Facebook create more people on Earth? At what point do they bump up against the 7.4 billion-person limit of the globe?
Now's, that's a high-quality problem.
Jim Cramer: Old Dogs Learn New Tricks
It seems these days that old dogs are learning new tricks everywhere! This market. Every day, it seems that some old-line company surprises us with good news and the amazed don't gawk, they buy.
And the resuscitation of these falling stars is what's behind a lot of these rallies.
Tuesday night, AT&T (T) - Get AT&T Inc. Report , completely out of nowhere, delivers a delicious upside surprise and the stock of this staid old telco actually leaps 5%.
How in heck is that possible? First, they gained subs and some of those subs came in a pretty obvious way: a smooth merger and tie-in with DirecTV. It's been nicely symbiotic: Those who have DirecTV have switched to AT&T and vice versa.
Which brings me to why this move might be lasting. AT&T's buying Time Warner (TWX) and for the first time they gave you a hint of why, beyond the need to diversify from just plain old cellphones. Right at the end of the Q&A, in answer to a question about how Time Warner might fit into the bundle, AT&T CFO John Stephens said, "With regard to HBO, quite frankly, customers like it. Customers like the opportunity to have that with their phone. So we're just trying to provide what the customers want."
You know what was super-interesting about that answer? He wasn't asked about HBO, just Time Warner. The hand tipping's akin to why DirecTV worked so well. Game of Thrones, meet the NFL Sunday Ticket.
With a 5% yield, awesome cash flow and a growth kicker to boot, why not snap up AT&T as a bond-market alternative with upside?
Then how about the phenomenon that is Advanced Micro (AMD) - Get Advanced Micro Devices, Inc. Report ? We have liked this semiconductor company ever since it fixed its balance sheet about 10 times ago. We always knew it had been improving its chips. But it was always just too dangerous to buy because every time the darned thing got going you had to wonder if it was going to run out of cash.
But the least-heralded semiconductor genius in the business, CEO Lisa Su, took care of all that, arranging a refinancing, and now it is one of the strongest stocks in the market.
What's driving it? How about gaming? AMD has some of the best gaming chips, ones that rival Cramer fave Nvidia (NVDA) - Get NVIDIA Corporation Report . How do I know this? Because they are in the brand-new Xbox, that's how.
AMD's also gotten Apple's (AAPL) - Get Apple Inc. Report business for some of its new laptops. That's astounding, and remember that Apple's laptops still have growth in them. It's snagged some other marquee computer makers as clients, too.
Tesla and Apple Better Deliver Big-Time or Look Out Below -- Week Ahead
On the call, Su tried her best to tamp down long-term expectations, but she acknowledged that many people are using their cards to mine cryptocurrencies. It's a big use, not so big that she broke it out, but certainly big enough to attract a lot of hot money that I was worried would come out of the stock if it disappointed like it did the last quarter.
Nope, home run. Given that the company is promising profitability and being cash flow positive, what's not to like, even up here, although I bet some of the analysts who were on to this one early will suggest taking some profits.
Then there's Boeing (BA) - Get Boeing Company Report . OK, it's not an old dog, unless you count the historic B-17 and its ilk, but it sure is doing some new tricks. There are changes at work that drove this company's stock to new heights today and propelled the Dow to even more rarefied territory. "Demand is more geographically diverse and balanced across the globe," CEO Dennis Muilenburg said on the call. "And customer purchasing patterns have become more stable and consistent, driven by sustained and increasing airline profitability."
In other words, an order stream that has tended to be episodic and cyclical in nature has become secular in its growth. Hence how the company can predict a staggering $6.1 trillion of demand for approximately 41,000 new planes over the next 20 years.
These companies join McDonald's (MCD) - Get McDonald's Corporation Report as one of the great rejuvenated stories of all time. Now we are all familiar with the rise of the stock since Steve Easterbrook took over as CEO. But this morning we got a chance to really pull the comeback apart and find out what it's about.
McDonald's is a bit like our executive and congressional branches in this country. You have a president who's got a ton of power but he has to cajole and convince the Congress to do go along with his plans.
McDonald's Has One Restaurant in Poland That Looks Like the Future of the Golden Arches
McDonald's Reassures Chinese Customers of Food Safety, Photo of Moldy Equipment Goes Viral
Easterbrook and his franchisees have pretty much the same schematic. He's got to inspire and generate excitement and give the franchisees what they want to get their buy-in. And that's exactly what he's done. Now he's innovating to the point where he will have UberEats taking food to you for the stay-at-home or office crowd. Plus, he's giving the franchisees mobile ordering and he promises there will be no mosh pit of people standing around waiting for their food because he's experimented over and over again overseas to be sure it works right.
So now McDonald's is winning back people who strayed from the fold while at the same time getting people to spend more -- the average UberEats order is 11/2 times that of someone who eats at the restaurant.
I know it pays to be skeptical of a stock that has run so much, but Easterbrook made it sound like there are so many more customer-friendly initiatives coming that you don't want to leave the horse before it crosses the finish line.
We also got a decent number from none other than the old war horse, U.S. Steel (X) - Get United States Steel Corporation Report , which reported a darned good number and it was really based on execution, and we know there's so much illegal dumping here that there's no way you can blow out the sales. Making more money per bar or pipe? Fine with shareholders.
Alas, not every old dog has been able to do new tricks. I have watched the sad fall of IBM (IBM) - Get International Business Machines Corporation Report after that last quarter, and while management knows they have to change and change faster, they are still not on the right course to be able to compete with the faster movers like Amazon (AMZN) - Get Amazon.com, Inc. Report , Microsoft (MSFT) - Get Microsoft Corporation Report and Alphabet (GOOGL) - Get Alphabet Inc. Class A Report . Can it happen? Sure? But it is a heck of a lot harder to get an old tech dog to become a new one.
And while it's not necessarily an old dog, Chipotle's (CMG) - Get Chipotle Mexican Grill, Inc. Report still struggling mightily to recover from the damaging food illness stories from several years ago. I have to tell you, though, I think the stock would be much higher had it not been for the unfortunate incident in Virginia as well as the rat pictures in the store that were certainly suboptimal. It normally takes 18 months for the American public to forget these kinds of things and had finally gotten to the 18th month when these new incidents occurred. The conference call was good but sales are down about 5% since the most recent negative publicity.
So, I say look out for companies that you may have written off by rote, including, by the way, Citigroup (C) - Get Citigroup Inc. Report , the banking giant that had a near-death experience. (Apple, Alphabet and Citigroup are part of TheStreet's Action Alerts PLUS portfolio.)
Yep, AT&T, AMD, U.S. Steel and Boeing now join McDonald's as old dogs giving you some darned good new tricks. I don't think these are anywhere near ready to roll over. In fact, I think they all have more room to run.
Originally published July 26 at 5:06 p.m. EST
Jim Cramer fills his blog on RealMoney every day with his up-to-the-minute reactions to what's happening in the market and his legendary ahead-of-the-crowd ideas. This week he blogged on:
How you can't bet against the bonds
How you shouldn't panic off the fed
Click here for information on RealMoney, where you can see all the blogs, including Jim Cramer's--and reader comments--in real time.
Action Alerts PLUS, which Jim Cramer manages as a charitable trust, is long FB, GOOGL, AAPL and C.