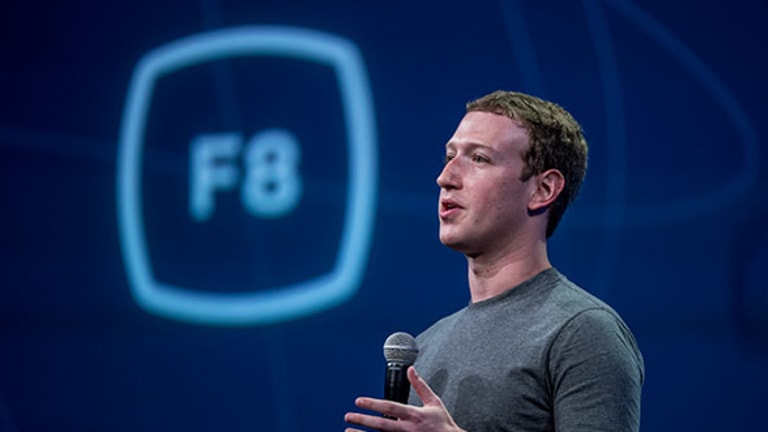 Facebook's Fourth-Quarter Earnings – Here's What to Look For
Facebook is out with fourth-quarter results on Wednesday after the markets close.
Facebook (FB) - Get Free Report  comes out with fourth-quarter results Wednesday after the markets close.
Analysts expect the Menlo Park, Calif.-based social media giant to report earnings per share of 68 cents on sales of almost $5.4 billion. During the same quarter a year ago, Facebook posted net income of 54 cents per share on revenue of almost $3.9 billion.
Steve Weinstein, senior Internet analyst at ITG Investment Research is looking for details on what other products the company could monetize.
"We know revenue growth has been great for the last few years, but what other products are they going to look at to turn the spigot on as we go into 2016?" He's also waiting for color on Facebook's spending for the year.
"Last year, they gave some rough guidance for how much they would increase their spending in 2015," he said. Perhaps that was "a step-up year" and there will be some "additional leverage in 2016, so we hope to get some confirmation about that on the earnings call."
(Facebook is an Action Alerts Plus holding, a charitable trust managed by Jim Cramer.)
Most people are on the platform in the major markets, but there's still more room for growth in emerging markets. "Those users don't monetize at nearly the same rate and that's more of a long-term play," he said, adding that Facebook is focused on driving revenue per user, which he plans to continue to do in 2016.
Facebook's monthly active users stood at 1.55 billion as of Sept. 30 last year, 14% higher than the same time a year ago.
Weinstein said future user growth rests in mobile and Facebook has been one of the early leaders in designing products suitable for mobile devices. The social media giant's mobile monthly users reached 1.39 billion on Sept. 30 last year, 23% higher than the year before.
Facebook's stock has declined so far this year, along with the rest of the markets, but is up about 25% over the past 12 months.
"The fundamental outlook still looks incredibly strong," Weinstein said. "Facebook has been gobbling up market share and has been making smart acquisitions ... that gives it a very long road map for sustained high levels of growth. ITG doesn't rate stocks.