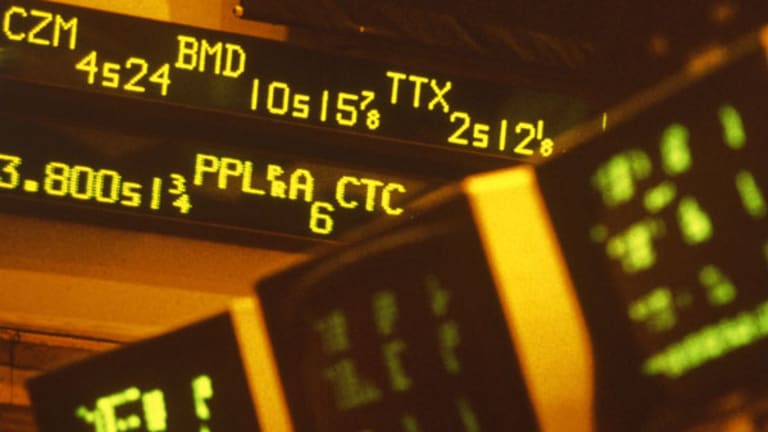 Publish date:
Facebook's Boasting of Ad Supremacy Is Overblown
TV is still king, with little evidence that social media can steal market share.
TV is still king, with little evidence that social media can steal market share.
NEW YORK (
) -- Last week, in the middle of its IPO quiet period,
Facebook
Chief Operating Officer Sheryl Sandberg came to Madison Avenue to try and convince advertisers to think differently about ads on Facebook versus other places.
Per its IPO filing, Facebook was able to sell $3 billion in ads last year. That's a lot. And if you talk to many people in online advertising, they will tell you that a lot of Facebook's ad gains came at the expense of display ad revenue running on traditional display vendors like
Yahoo!
(YHOO)
and
AOL
(AOL)
.
So there is a narrative that Facebook is trying to spin, which goes like this: We sold $3 billion in ads last year and we weren't even trying. We've got 845 million users and we're only going to sell more ads to more of them as time goes on. We're the shiny new thing in online ads (compared to Yahoo! and AOL). As time goes on, more and more offline ad spending will move online -- and we're going to get the lion's share of it. Think of us like a new kind of online network like Fox, CBS, NBC or ABC.
Last week's splashy event tried to impart this message.
As
Peter Kafka said : Facebook is "selling the sellers, trying to convince them to send real money -- Google-sized money, or better yet, TV-sized money -- their way."
So, Facebook talked about how it's going to start making money from mobile and rolling out new "premium" ads, which will include stuffing ads into your Facebook News-stream. You'll think you're clicking on some news that your friends have shared with you but -- surprise -- it will be an ad based on Facebook knowing what you like? Didn't that approach have problems for Google with Gmail? Maybe this time it's different for Facebook.
Facebook COO Sheryl Sandberg
Facebook even was "selling the sellers" in its recent S-1 filing for its IPO. Listen to this passage about its "advertising market opportunity":
"Advertisers' objectives range from building long-term brand awareness to stimulating an immediate purchase. We offer advertising solutions that are designed to be engaging for users and personalized to users' demographics and interests in order to help advertisers better achieve their goals. Facebook's combination of reach, relevance, social context, and engagement gives advertisers enhanced opportunities to generate brand awareness and affiliation, while also creating new ways to generate near-term demand for their products from consumers likely to have purchase intent.
10 Stocks to Own During a Dividend Bubble
"According to an industry source, total worldwide advertising spending in 2010 was
$588 billion
emphasis mine. Our addressable market opportunity includes portions of many existing advertising markets, including the traditional offline branded advertising, online display advertising, online performance-based advertising, and mobile advertising markets.
"
Traditional Offline Branded Advertising
. Television, print, and radio accounted for $363 billion, or 62% of the total advertising market in 2010 according to an industry source.
"
Historically, advertisers interested in generating awareness of and demand for their brands have heavily relied on these offline media to reach their audiences at scale. We believe that these brand advertisers will increasingly dedicate a portion of their advertising dollars to Facebook because the broad audiences they are trying to reach are active on Facebook on a daily basis, because we can reach their desired audiences with precision, and because they can spark word of mouth marketing through Facebook. In December 2011, an advertiser could reach an estimated audience of more than 65 million U.S. users in a typical day on Facebook. By comparison, the 2011 season finale of American Idol was viewed by an estimated U.S. audience of 29 million people
emphasis mine again."
You see, advertisers, every day at Facebook is really like an
American Idol
finale times two. Why can't you guys get it and start spending those kinds of TV dollars with us?
Yet, in
another great Peter Kafka article from over the weekend (via analyst Todd Juenger of Bernstein), he puts his finger on a critical flaw in this "offline ad dollars will surely migrate to online" belief: TV ratings maybe down slightly in the last 15 years, but TV ads are way up.
There is no evidence that any TV dollars are moving to the Web in any meaningful way.
When big global advertisers need to reach consumers "at scale" (in Facebook's parlance), they keep going to TV. Advertisers on the Web (whether via Facebook, Twitter or other display ads) are either dipping their toes in the water or they're tier three advertisers of the "I will buy your gold" or "Snuggly blanket with arms" variety.
Maybe Sheryl Sandberg can spin Facebook's hay into gold. Maybe she can convince Madison Avenue that text ads in people's news feeds are the version of "don't focus on our sales or profits, but focus on the eyeballs going to our Web site" that we heard in 1999 so much. And maybe it will work.
Color me skeptical, though.
The
American Idol
finale will remain in demand for advertisers. Facebook ads will remain Facebook ads -- proximate to lots of high school buddies chatting.
I actually think that Yahoo! is smarter to invest in more and more TV-style content for its online network. Yahoo!'s investing in more original comedy and sponsored an hour-long Bill Maher comedy special two weeks ago. It's also rumored to be considering bidding for the Canadian TV rights to the 2014 and 2016 Olympics, outbidding the two Canadian broadcast networks.
Readers Also Like:
10 Top Warren Buffett Dividend Stocks
3 Stocks Investors Are Selling But Should Be Buying
At the time of publication, Jackson was long Yahoo!.
Eric Jackson is founder and president of Ironfire Capital and the general partner and investment manager of Ironfire Capital US Fund LP and Ironfire Capital International Fund, Ltd. You can follow Jackson on Twitter at www.twitter.com/ericjackson or @ericjackson