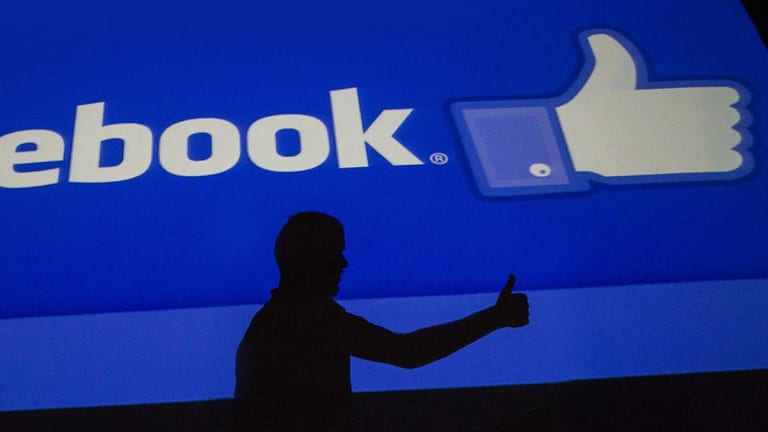 Facebook Is Once Again Unstoppable
Facebook delivered impressive results this week, improving investor sentiment for 2020.
Facebook (FB) - Get Facebook, Inc. Class A Report released first-quarter earnings that impressed investors. However, I argue that the reason the stock jumped was less due to this quarter's results and more due to positive investor sentiment for 2020. Facebook is a cash flow generating machine that is still growing and meaningfully underpriced, thus offering investors strong upside potential.
Q1 2019 Results - Smashing Result
Facebook's earnings took a huge hit of no less than $3 billion in accrued liabilities earmarked towards its FTC fine. Wall Street investors were quick to brush this off as one-off cost -- which is astonishing in and of itself. How many companies can take a $3 billion hit in a single quarter and still be profitable? It goes to show the power of this highly profitable company.
Facebook's top-line come in up 30% (currency adjusted). Also, both its daily active users and monthly active users continued to increase by 8% year-over-year. Consequently, given the strength of this quarter's performance, investors were more than happy to embrace Facebook's need to reinvest substantially into operations throughout 2019.
Consequently, while bears had been arguing that Facebook was a mature business whose growth was slowing down, the facts simply don't line up with that interpretation. Furthermore, Facebook clearly doesn't think it's slowing down any time soon, as its headcount continued to increase at a rapid clip and was up 36% year-over-year.
Paltry Share Repurchases
During the first quarter of 2019, Facebook's shares were trading at around their lowest levels in the last two years. But the fact that Facebook only deployed $600 million towards share repurchases signaled to investors poor capital allocation execution on Facebook's part.
That's particularly true when we compare that number the same period a year ago when Facebook spent $1.8 billion on share repurchases. This left me flummoxed. We know that Facebook has always made a point that the advertising space can be very volatile. But given that Facebook's balance sheet is so strong with $45 billion of net cash and equivalents, this was a very strong opportunity to release pent-up shareholder value, which the executive team missed out on.
Guidance - Mixed
The main reason why the share price has seen weakness during the past 18 months has been the fact that Facebook continues to guide investors to the idea that its business model is struggling to adapt to the changing regulatory landscape. Shown below is Facebook's revenue growth rate.
My main argument is that not only is this pace of deceleration already more than factored into Facebook's valuation, but that going out past 2019, Mark Zuckerberg has made it clear that Facebook is looking to better align its top-line growth prospects with its total expenses.
Next, Facebook Stories was highlighted as a very strong growth opportunity for the company. With more than 500 million daily users, it certainly seems so. Understandably, Facebook was proud that this emerging business unit already has three million advertisers. However, Facebook understands that the real growth engine here is not only having the advertisers accessing the platform but in helping those advertisers to effectively target and interact with users, such as via polls.
Valuation - Flying Stars
As shown above, over the past five years on average, Facebook's cash flow multiples traded at a premium to its peer group. Yet, as of right now, not only is Facebook trading at a close to 35% discount to its own five-year average, but it also trades at a meaningful discount to its peers.
Additionally, what is even more striking is that whereas Alphabet (GOOGL) - Get Alphabet Inc. Class A Report , which is largely exposed to the same risks and opportunities as Facebook, yet is growing much slower. Specifically, Alphabet has a 3-year compound annual growth rate of just 22%, yet its cash flows are being valued more richly than Facebook's at 18.6x.
The Bottom Line
Facebook came out of this quarter swinging. Facebook is taking 2019 to invest in areas such as safety and security in order to best adapt to the new regulatory environment. But investors are already looking out to 2020 when Facebook's elevated expenses are expected to diminish and end up with stronger operating margins than 2019, and closer to its historical average.
Facebook is a holding in Jim Cramer'sAction Alerts PLUS Charitable Trust Portfolio. Want to be alerted before Cramer buys or sells FB? Learn more now.
Michael Wiggins De Oliveira is long Facebook