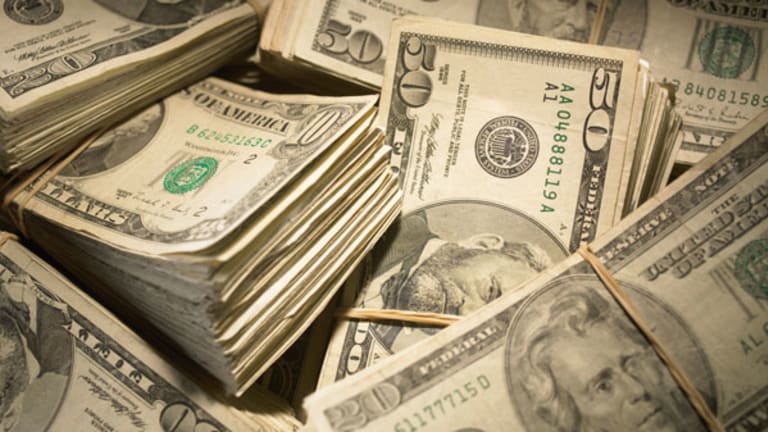 Expect Bumpy Ride When 'Unicorn' Tech Bubble Pops, Says Avalon Founder
Kevin Kinsella says valuations of 'unicorn' companies have become outlandish. These start-up technology companies blessed with billion-dollar valuations better buckle up.
NEW YORK (TheStreet) -- Start-up technology companies blessed with billion-dollar valuations better buckle up. It's going to be a bumpy ride in the coming months for the so-called "unicorn" set, said Kevin Kinsella, founder of Avalon Ventures.
"I think the valuations of those companies have become so outlandish, given the businesses that they have that I don't think it's sustainable," said Kinsella.

Avalon specializes in the formation, financing and development of early-stage companies. Some of the companies Kinsella has backed include Onyx Pharmaceuticals, Vertex Pharmaceuticals (VRTX) , Synaptics (SYNA) , and Vocera Communications (VCRA) . Kinsella was also the founding chairman of Athena Neurosciences, Aurora Biosciences, Landmark Graphics, NeoRx, X-Ceptor and Sequana Therapeutics.

Kinsella said hedge funds and private equity shops are stuffing capital into private companies like Uber and Airbnb because they "don't have interesting alternative investments to make." Furthermore, many of the fund managers investing in these overvalued non-public companies are doing it despite being fully aware of the collapse of the Internet bubble over a decade ago.

"If you can time momentum and get in and get out at the right time, then God bless. But if you can't do it, you may wind up in the bottom of a pit," said Kinsella. "I think it's highly speculative."

As to what pops this particular bubble, Kinsella said it will likely be a number of factors including the recent Chinese devaluation of its currency and higher interest rates in the United States. He said public investors will feel the consequences when this bubble deflates because pension funds are putting money into unicorns as well via hedge and private equity fund investments.

Regarding the potential survivors of this bubble, Kinsella said the unicorns left standing will be the ones with real businesses, as opposed to the "Potemkin villages" posing as profitable companies.

"If you are not subsidizing through your balance sheet the drivers of your company or the workers and you actually have a business that makes money standing on its own, then that will continue to survive," said Kinsella.