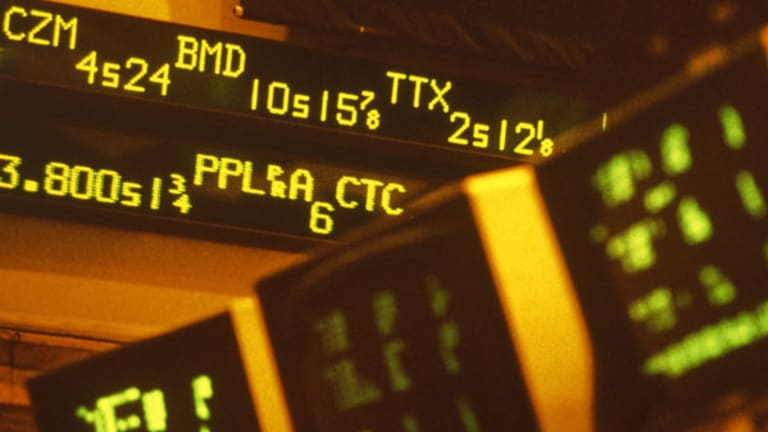 Publish date:
Ex-Treasury Secretary Says Economy Should Be Much Stronger
The American economy is underperforming for a number of reasons, says John Snow.
The American economy is underperforming for a number of reasons, says John Snow.
The American economy is underperforming where it could and should be, said John Snow, former secretary of the Treasury.

"The participation rate in the workforce is way down, it's the lowest we've seen in decades," said Snow. "So while our labor markets are improving, they are not where they should be, and while we have reasonable growth it's not where it should be."

Snow currently manages JWS Associates, a consulting firm he founded in 2006. From February 2003 until June 2006, Snow served as United States Treasury Secretary under President George W. Bush. Prior to that post, Snow held the positions of chairman and CEO of CSX (CSX) - Get Report , a global transportation company, between 1989 and 2003. Between 1994 and 1996, Snow served as chairman of the Business Roundtable, a business policy group comprised of 250 chief executive officers of the nation's largest companies.

Despite his worries about the economy, Snow said he approved of the Federal Reserve's interest rate hike last month, saying it was about time the central bank moved on from emergency measures instituted during the credit crisis. Still, he said he would be "surprised if we see more than one or two" more rate increases this year.

Regarding China's recent stock market swoon, which is dragging down U.S. stocks in 2016, Snow said the country is in for a hard road after years of debt-fueled spending on construction projects and housing that is now likely vacant or abandoned.

"I think their leadership recognizes that they have to keep their eye on the short term and not allow this to become a cascading problem, but also keep their eye on the long term in getting that economy working in the right way," said Snow.

He said the reduction in oil prices has been a double-edged sword as consumers have benefited at the pump, but investment in the energy sector has plummeted. As for the drop in coal prices, Snow said it has weighed heavily on the railroad industry including his former company CSX.

"We are not building any new coal-fired plants and that's a big hit to the railroads," said Snow. "It's going to be a test of railroad management to cope with that situation and still produce pretty good earnings and they will have to do that through tight cost management."