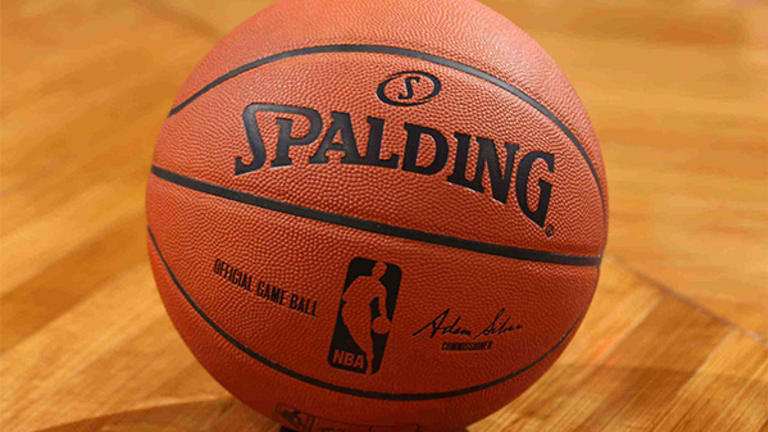 Ex-NBA Player Warns Pro Athletes of Financial Pitfalls in New Book
Adonal Foyle tells currents players to be involved in their financial lives.
Adonal Foyle tells currents players to be involved in their financial lives.
NEW YORK (TheStreet) -- NBA players spend countless hours in the gym, honing their jump shots and dribbling skills. If they put a fraction of that time into studying their finances, as well, then a reported 60% of them would not end up broke within five years of retirement, said Adonal Foyle former NBA player and author of Winning the Money Game.
"It doesn't come naturally. You have to spend time, being involved, and pay attention to what you do with your money," said Foyle, who wrote the book as a cautionary tale for current and future NBA stars.
Foyle was selected by the Golden State Warriors with the eighth overall selection of the 1997 NBA Draft. He went on to play 10 seasons with the team until his contract was bought out in 2007. Foyle then spent a pair of seasons with the Orlando Magic and part of the 2008-09 season with the Memphis Grizzlies. Knee problems forced his retirement following his stint in Memphis.
Foyle writes in his book that a large expense many NBA players overlook is child support. He said many women target star athletes for marriage or even try to secure their own financial freedom through child-support payments.
"People don't really know, but athletes can pay anywhere from $5,000 to $30,000 a month for child support for 18 years," Foyle said. "It's not necessarily a moral dilemma, it's just a matter of considering how you want to bring kids into the world and what is in the best interest of that child."
Foyle admits that NBA veterans are not always a good influence on younger players.
"If you don't ask the right veterans, then you are going to get the wrong advice," said Foyle, who explained that rookies "try to imitate them right away, and that can spell disaster."
As for the current crop of NBA lottery picks poised to take the podium this week and step into overnight fame and fortune, Foyle said they should slow down.
"Don't buy six cars right away and don't buy 20 houses. Treat yourself as though you are not in the league," Foyle said. "Really take the first year to learn the game. Find good people around you, and that's going to help you along the way."