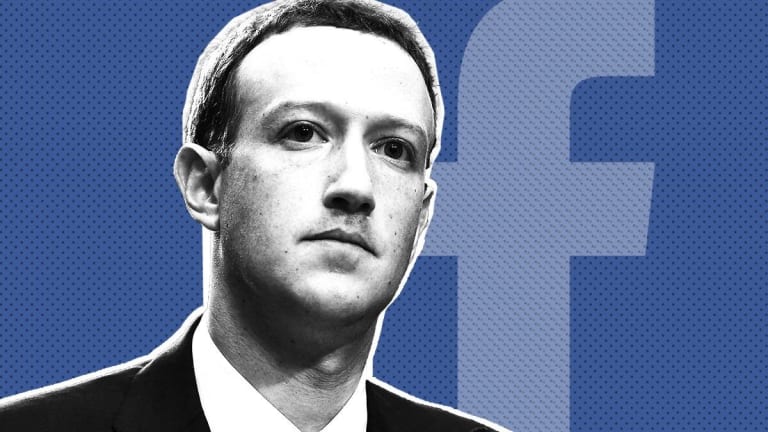 Ex-Facebook Execs Have Plenty of Advice for Zuckerberg
Facebook's ex-security chief said Mark Zuckerberg should step down as CEO, and it's not the first time a former Facebook insider has aired grievances over the scandal-ridden firm.
When it comes to fixing problems at Facebook (FB) , former executives have a lot to say. 
This week, Facebook's ex-security chief Alex Stamos echoed long-simmering concerns that CEO Mark Zuckberberg has too much unchecked power, telling an audience at the Collision Conference in Toronto that "he needs to give up some of that power. If I was him, I would go hire a new CEO for the company." In addition to serving as CEO and chairman, Zuckerberg controls a majority of voting shares in Facebook. 
Stamos left Facebook in mid-2018, reportedly amid disagreements over how to address Russian election interference on the platform. He's spoken out on a few occasions on the circumstances that led to Facebook's privacy and security issues, and this time, offered a specific suggestion: Facebook should cede the CEO role to Microsoft's (MSFT) president Brad Smith, in lieu of breaking up the company. 
It is far from the first time that a former executive or insider has aired their concerns about the social network in public. 
Chris Hughes, one of Facebook's original founding team, and who left the company in 2007, published a lengthy op-ed earlier this month arguing that Facebook needs to be broken up. In it, he made the case that Mark Zuckerberg's "unilateral control" over company decision-making, including product decisions and its strategy of copying or acquiring competitors, make it a dangerous monopoly. 
Roger McNamee, a venture capitalist who was among Facebook's earliest investors and an adviser to Zuckerberg, penned a book called Zucked: Waking Up to the Facebook Catastrophe that outlined how the company's single-minded obsession with growth and data led to dysfunctional and harmful decision-making, which ultimately culminated in Facebook's role in disinformation and election interference. 
Sean Parker, Facebook's former president, called out the corrosive effect of Facebook's product design on people's well-being, particularly on children. Parker once told Axios in an interview that Facebook's top brass were aware of the addictive effect of their products, but didn't care: "The inventors, creators - it's me, it's Mark [Zuckerberg], it's Kevin Systrom on Instagram, it's all of these people - understood this consciously. And we did it anyway," he said. 
Chamath Palihapitiya, a venture capitalist and former head of user growth at Facebook, told an audience in late 2017 that he felt "tremendous guilt" about helping to unleash Facebook's dark side upon society, citing violent incidents around the world attributable to misinformation spread on the platform. "No civil discourse, no cooperation, misinformation, mistruth," he said. "And it's not an American problem. This is not about Russians ads. This is a global problem."
Not long after leaving Facebook, Brian Acton, the co-founder of WhatsApp, urged people on Twitter to delete Facebook. Acton reportedly left about $850 million on the table by departing the social network before all of his stock options had vested. Later, in an interview with Forbes, he referred to himself as a "sellout" who "sold my users' privacy to a larger benefit. I made a choice and a compromise. And I live with that every day," he said. He and WhatsApp co-founder Jan Koum, who also departed Facebook, had reportedly clashed with Facebook leadership over its efforts to monetize the app they created. 
Facebook and Microsoft are holdings in Jim Cramer's Action Alerts PLUS Charitable Trust Portfolio. Want to be alerted before Cramer buys or sells these stocks? Learn more now.