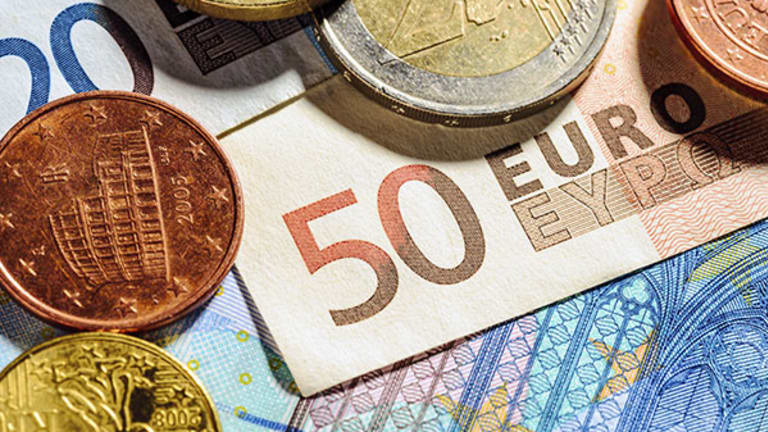 Europe's QE Will Boost Liquidity and Confidence, Driving Stocks Higher
Mark Bogar, portfolio manager for the Dryfus International Small Cap Fund, says he's bullish on Europe because the region's financial markets should rise with the ECB's stimulus plan.
NEW YORK (TheStreet) -- The Federal Reserve's quantitative easing flooded financial markets with confidence and liquidity after the Great Recession. Now the same thing is happening in Europe, said Mark Bogar, portfolio manager for the Dryfus International Small Cap Fund. The European Central Bank begins its stimulus program of 60 billion euros per month this week.
"We're bullish on Europe," he said. The same factors that drove U.S. stocks higher -- confidence and liquidity -- will also fuel a rally in European equities.  At the same time, easing will continue to put downward pressure on the euro, already more than 15% lower in the past six months. 
This bodes well for European exporters, he explained, especially German industrial and automobile manufacturers.

iShares MSCI Germany ETF EWG data by YCharts
Bogar is also bullish on Japan, which has its own stimulus program. The country has an aging population and knows this is its "last chance" to spur economic activity, he said. So investors can bet the Japanese will bring everything they can to try and jump-start the economy, he said. 
Again, due to quantitative easing measures, the Japanese yen continues to move lower, falling 12.25% in the past six months. Like German exporters, this also makes Japanese exporters attractive -- namely industrial, automotive and technology companies. 
Meanwhile, China is transitioning to a consumption economy rather than the heavy infrastructure buildout economy that has driven growth in the country over the past five to 10 years. It may be difficult for China to "lift" the rest of the emerging market economies, Bogar concluded.