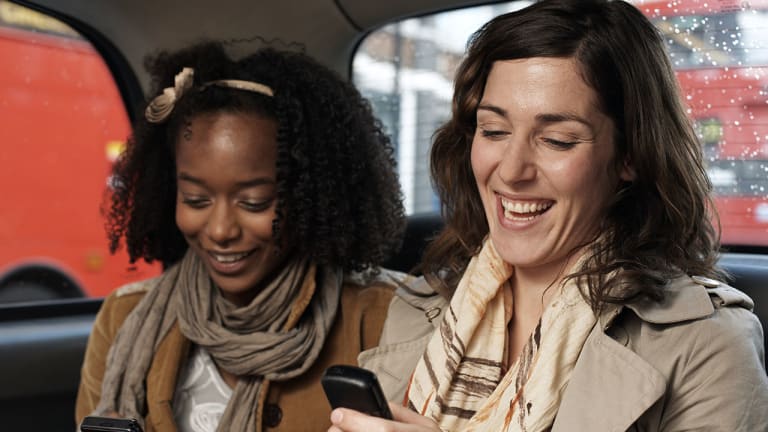 European Telcos Fall as the EU Disconnects Roaming Charges
The well flagged introduction of a law that lifts surcharges for travelers within the EU apparently took some investors by surprise.
Telecom stocks fell across Europe on Thursday, June 15, as a new law lifting roaming charges on mobile phones took force - providing travelers with cheaper international phone calls and potentially stripping carriers of as much as 3% of their net margin.
Britain's Vodafone plc  (VODPD) fell just under 1% to 221.10 pence ($2.81), France's biggest telecom company Orange SA  (ORAN) - Get Orange SA Report fell 1.65% in morning trading to €14.61 ($16.34), while its German equivalent Deutsche Telekom AG (DTEGF)  slid 1.8% to €16.49.
The new regulation has been touted as a major victory by the European Union, which has spent about a decade negotiating, cajoling and ultimately directing European telecom operators to lift roaming charges.
"By working closely together, the European Union has delivered a concrete, positive result for European citizens," said the EU in a statement. "We are proud that the EU has put an end to very high roaming prices and thankful to those who showed the determination to overcome the many challenges and pursue this goal."
Under the terms of the law operators must offer domestic pricing to clients on calls and data so long as they remain within the European Economic Area, which includes the EU's 28 member states as well as Norway, Lichtenstein and Iceland.
The cost of roaming in Europe has fallen significantly in recent years as EU lawmakers have progressively rolled back charges for travelers. In 2007, the average surcharge on a one minute outgoing call at roaming rates was €0.49. By 2016 that had fallen to €0.05.
The regulations could cost European phone companies about €7 billion in lost revenue by 2020, according to an estimate by the European Telecommunications Network Operators' Association, an industry trade body.
That hit to earnings will be capped, with operators allowed exemptions in the event that the new rules reduce net operating margins by 3% or more. Those exemptions are expected to be taken up by smaller operators, notably in the Nordic region where domestic plans are cheap and have long been subsidized by roaming fees.
British phone companies could also soon be exempt from the scheme, which will cease to apply in England, Wales, Scotland and Northern Ireland unless it is included in a negotiated exit from the European Union.