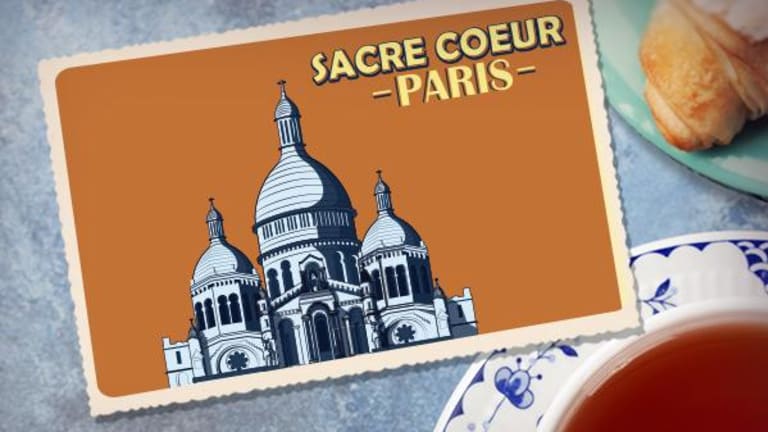 European Banks Are Finally Looking Better
The subject of investors' worries for a long time, European banks finally are looking better based on their first-quarter earnings.
This column originally appeared at 9 ET on Real Money, our premium site for active traders. Click here to get great columns like this from Jim Cramer and other writers even earlier in the trading day.
The first quarter is shaping up to be a bumper one for European banks, which is such a far cry from the worries that had plagued the sector for so long. With the European Central Bank in a less dovish mood, the financial sector is set to benefit the most from perceptions that the easy money era is drawing to an end.
Investors who have been keeping an eye on European companies' earnings have not been disappointed by banks so far. It probably isn't too late for those seeking to take advantage of a potentially improved political and economic climate in Europe to look to diversify in the sector.
The latest positive surprise was delivered by Deutsche Bank (DB) - Get Free Report  -- not only did it post a profit in the first quarter, but it slightly exceeded expectations. (You can drill down into Deutsche Bank's results by reading this article by Martin Baccardax over at The Street,Real Money's sister publication).
Year to date, the Frankfurt-listed stock of Deutsche Bank is up 9.3%, slightly overperforming Germany's DAX index, which has risen by 8.6%, according to FactSet data. But this bank has so many issues investors are still worried about -- the main one being a bloated derivatives portfolio, second only to JPMorgan Chase (JPM) - Get Free Report -- that it probably would not make it on the wish list of a U.S. retail investor.
However, what Deutsche Bank's first-quarter results suggest is that European banks finally have left the worst behind. Even plans to raise $4 billion in capital by Credit Suisse (CS) - Get Free Report were cheered by investors, who sent its share price to a two-month high on Wednesday when the planned stock sale was announced.
For European banks, "the 'misery curve' has turned," in the words of equity strategists at Societe Generale. The continent's financial institutions are better capitalized, they have "the strongest earnings per share cycle for years" and are still not expensive relative to the wider market, the strategists argued.
In France, they rate Credit Agricole (CRARY) , BNP Paribas (BNPQY) and Natixis (NTXFY) as buys, saying they have better capital.
In Spain and Italy, "all is not well" yet, as there are still some issues with credit quality. However, they rate Santander (SAN) - Get Free Report , Caixa (CAIXY) and Bankinter (BKNIY) as buys in Spain and Intesa Sanpaolo (ISNPY) as a buy in Italy.
Outside the eurozone, the Nordic banks are "peerless" when it comes to capital strength, the strategists said. They have a buy rating on SEB Bank, which is only listed in Stockholm. In Switzerland, they rate UBS (UBS) - Get Free Report as a buy, saying it offers high profitability.
Despite the Brexit vote and the uncertainty it brings, Societe Generale's strategists are positive on some U.K. banks, saying they benefit from core revenue resilience and capital clarity as well as the "clearest regulator in the market." Their buy recommendations are Lloyds (LYG) - Get Free Report , Barclays (BCS) - Get Free Report and HSBC (HSBC) - Get Free Report .
Not all will be smooth sailing for European banks. Political risks have diminished but have not disappeared -- the runoff of the French election is on May 7 and then German and Italian elections are next. Plus, the banks will need to find new ways to boost revenue, as in practice interest rate rises are still a way off.
All this will lead to volatility, for sure. But for investors accustomed to risk, volatility will throw up buying opportunities in a sector that has been hated for so long.
Employees of TheStreet are restricted from trading individual securities. Societe Generale is an investment bank and may hold positions in all the securities mentioned in this article.