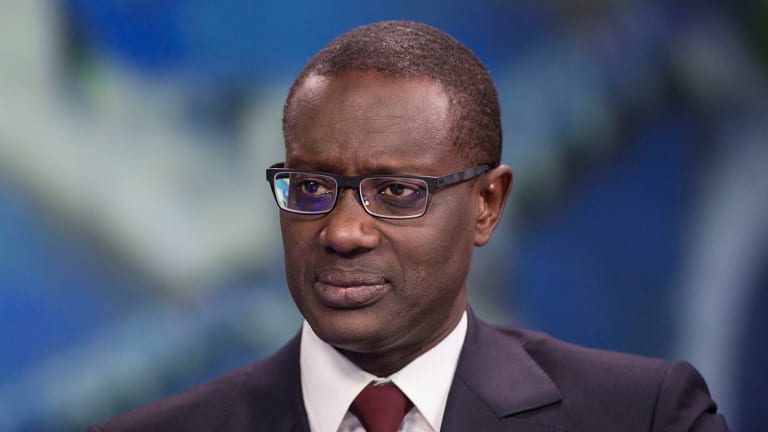 European Bank Earnings Beat Expectations, with BNP and Credit Suisse Providing the Highlights
From Spain to Switzerland the numbers were good
European banks flooded the market with strong results on Friday, July 28, as France's BNP Paribas SA (BNPQF) , Swiss lenders UBS AG (UBS) - Get UBS Group AG Report and Credit Suisse AG (CSGKF) and Spain's Banco Santander SA (SAN) - Get Banco Santander SA Report all posted second quarter profits ahead of analyst expectations.
Paris-based BNP Paribas just about grabbed the award for best numbers after it posted second quarter profit of €2.4 billion ($2.8 billion), 16% ahead of company compiled analyst consensus, down 7% year-on-year but up 27% quarter-on-quarter as equity and prime services revenues climbed 26% on strong derivatives demand.
"The revenues of the operating divisions were up thanks to the good business drive and operating expenses were down as a result of the implementation of the transformation plan," CEO Jean-Laurent Bonnafe said in a statement. "The cost of risk is under control and was down significantly."
BNP shares traded Friday morning at €65.85, marginally lower than their Thursday close and ahead of the Paris-benchmark CAC40, which was down 1.1% amid a wider sell off in European markets.
Across the Alps, Switzerland's biggest lender UBS posted net income of 1.2 billion Swiss francs ($1.2 billion) up 14% year-on-year and about 20% ahead of consensus as wealth management profits climbed 12% on the same period last year.
Wealth management, investment banking and the equities division were the main drivers of the beat, though the results also delivered some bad news in in the form of a 60-basis points decline in the lenders key CET1 ratio, which fell to 13.5% against an expected 14%. CET1 is regulatory ratio that measures a bank's financial strength.
UBS stock reacted badly to the CET1 miss, falling 3.2% to Sfr16.84.
Credit Suisse, Switzerland's No.2 lender by value, outshone its larger rival, posting a 78% increase in second-quarter profit to Sfr303 million, boosted by an Sfr11 billion inflow of cash into its wealth management division. The result was ahead of analyst consensus profit expectations of about Sfr290 million.
Credit Suisse bucked the trend of wider falls in the banking sector, climbing 2.8% on Friday morning to Sfr15.08.
"Importantly, this is the first quarter since last year where CS did not miss expectation and/or underperform peers," noted Goldman Sachs.
Credit Suisse CEO Tidjane Thiam claimed the performance was proof of the success of his three-year turn-around plan, which is at the mid-point. "We have strengthened our core franchise after 18 months of restructuring and reduced our cost base successfully," he said.
Further south, Spain's Banco Santander was similarly bullish on its own transformation, claiming that its recent acquisition of Banco Popular Espanol SA would deliver an acceleration in profit growth as Spain's economy recovered.
Spain's biggest bank said second-quarter net profit was €1.74 billion, up 14% on the €1.3 billion figure it posted a year earlier and in line with analyst expectations. Total income was up 11% year-on-year to €11.9 billion, 2% ahead of analyst consensus expectations.
Santander traded Friday morning at €5.78, down about half a percent on its Thursday close and in line with falls in Spain's main IBEX 35 index.
Santander's CEO Ana Botin predicted better things to come thanks to the banks recent purchase of its rival. "We are...extremely confident that the acquisition of Popular will deliver a return on investment of 13% to 14% by 2019," she said.