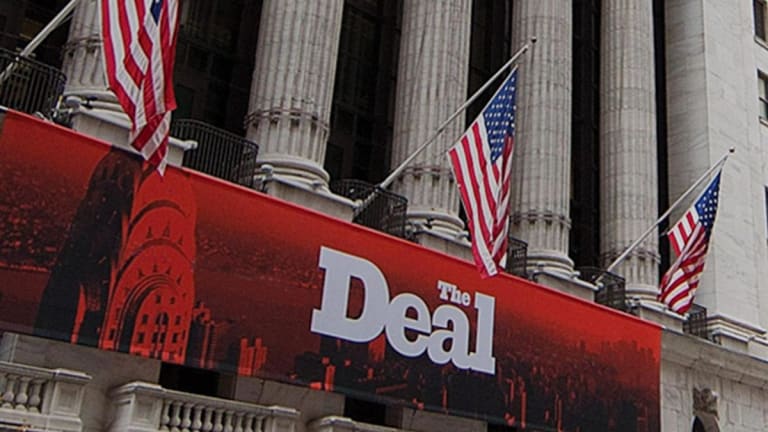 Euromoney Buys The Deal, BoardEx
The London-listed company will pay $87.3 million in cash for the institutional unit of TheStreet.
Euromoney Institutional Investor PLC on Thursday, Dec. 6, said it agreed to buy the institutional units of TheStreet Inc. (TST) .
The London-listed company will pay $87.3 million in cash for the unit that comprises The Deal, which was founded in 1999 by the late Bruce Wasserstein, and relationship mapping service BoardEx. The deal will be funded from existing facilities.
The deal is subject to approval by TheStreet shareholders, which is expected to close in the first quarter, and other customary closing conditions. The acquisition is expected to be earnings-enhancing for Euromoney in its current financial year.
Both The Deal and BoardEx report under the business-to-business segment of TheStreet which posted $6.3 million in revenue in the third quarter ended Sept. 30, up 5% year over year. B2B revenue for the full year 2017 totaled $31.5 million, up $2.1 million or 7% from the prior year, according to filings.
The buyer is a member of FTSE 250 index and provides data and news services as well as an events business. It is home to EuroMoney Magazine and Institutional Investor, among other publications. The company had revenue of £414.1 million ($527 million) for the 12 months ended Sept. 30.
Euromoney said both products are highly complementary to its existing portfolio, "serving a number of shared customer groups, particularly investors, banks and professional services firms."
"The businesses are perfectly placed to grow further under Euromoney ownership, with the group's existing data expected to enhance the BoardEx platform," Euromoney CEO Andrew Rashbass said in a statement.
The deal has been unanimously approved by TheStreet's board upon recommendation of the special committee of independent directors. The sale is part of the board's ongoing review of strategic alternatives to enhance shareholder value.
A substantial portion of the net proceeds from the sale is expected to be distributed to shareholders, TheStreet said Thursday.
TheStreet in June agreed to sell its RateWatch business to S&P Global Inc. for $33.5 million in cash. The sale followed an investment from Montclair, N.J. investment firm 180 Degree Capital Corp. that was used by TheStreet to retire its preferred stock.
"The primary goal of our board and management team has always been to maximize shareholder value, and the sale of our B2B business to Euromoney is a unique opportunity to do just that," said David Callaway, TheStreet's president and CEO. "Our board decided this was the best path to maximize value following our recent sale of RateWatch.
TheStreet acquired The Deal in 2012 for $5.8 million from Wasserstein & Co., the PE shop founded by the late investment banker. BoardEx was acquired in 2014 for $22.5 million ($21 million in cash and $1.5 million in debt).
Jim Cramer and publisher Martin Peretz founded TheStreet in 1996.