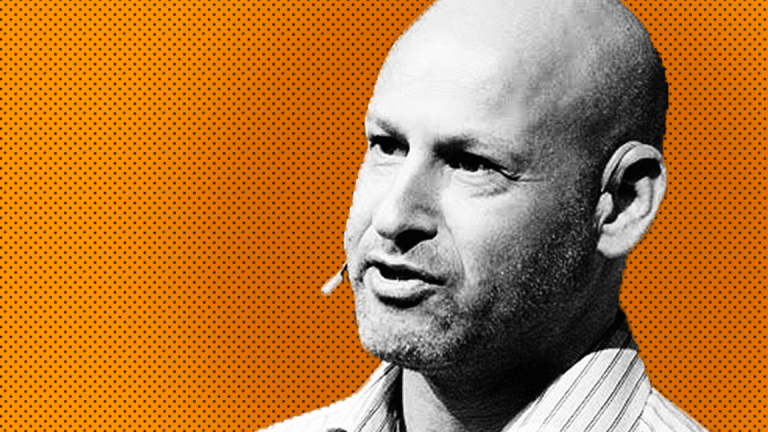 Ethereum Co-Founder: Ether Is Not a Security and Doesn't Need to Be Regulated
Joseph Lubin told TheStreet on Tuesday that he's confident that the regulators 'that matter' understand what Ethereum is.
On a day when the price of Ethereum was falling on reports that it might soon be regulated as an investment security, the crypto-currency's co-founder emphatically denied that it should be. 
In response to a question from TheStreet at the Collision tech conference in New Orleans on Tuesday, Joseph Lubin said that when he and Ethereum's other founders were creating the platform and technology, they were concerned that it might be considered a security that would not be allowed to be sold to unregistered investors in the U.S. Ethereum is the second-largest cryptocurrency behind Bitcoin, with a market value of about $65 billion.
"We spent a tremendous amount of time with lawyers in the U.S. and in other countries, and are extremely comfortable that it is not a security; it never was a security," said Lubin.
The price of Ether fell as much as 6% on Tuesday morning after the WSJ reported that U.S. regulators were looking at whether cryptocurrencies, and Ethereum in particular, should be considered a security and subject to oversight. Ethereum's price has since recovered to a loss of about 2.5% and was trading at $663 on Tuesday afternoon. 
In comments last week, Gary Gensler, a former Commodities Futures Trading Commission (CFTC) chairman, said that "there is a strong case that one or both of [Ethereum and Ripple] are noncompliant securities." Currently, the CFTC considers Bitcoin to be a commodity, and thus not subject to rules set by the SEC. 
Lubin cited Gensler's remarks in his answer to TheStreet, but dismissed them by saying "we are comfortable that many regulators that matter understand what Ethereum is."
He continued that "we are absolutely unconcerned about the current discussions" and explained that he and his co-founders have always considered Ethereum to simply be fuel for the operation and build-out of the Ethereum platform. 
"Because all these different actors are providing their resources to run the platform, you need to pay them for providing their resources," Lubin said. This compensation, Lubin said, comes in the form of a small slice of Ethereum.
When asked by TheStreet who, if anyone, should regulate Ethereum, Lubin said he didn't think any regulation was needed at all.
"I think we already have a regulatory scheme; securities laws in this country govern securities. If you fail the Howey test, you're not a security," Lubin said, referencing the 1946 Supreme Court decision that established criteria for considering a transaction an investment contract.
"This is a way of accessing a shared compute resource, so I'm not sure Ether needs to be regulated in any way," Lubin said.
According to the WSJ, a working group of senior SEC and CFTC officials is scheduled to discuss the possibility of regulating cryptocurrencies on May 7.