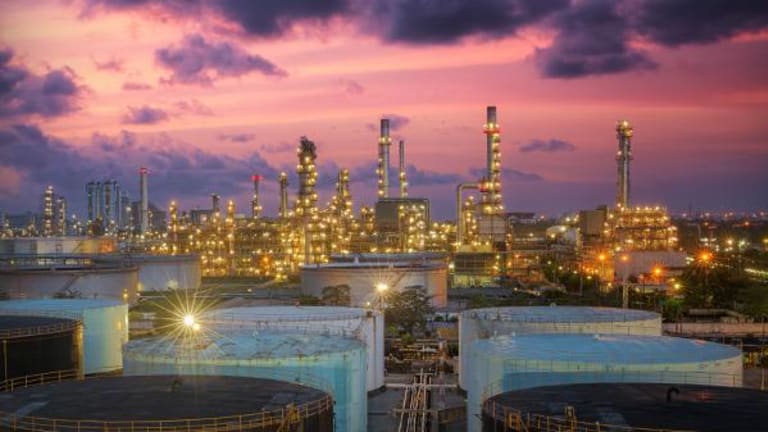 With OPEC Looking to Expand Production Curbs, Oil Investors Are Hopeful That Prices Have Stabilized
Oil prices are rising - moderately - as chatter hits overdrive over OPEC meeting Vienna meeting this week
Oil prices are on the rebound, up to $51 early this week, the highest level since April 19, as the Organization of the Petroleum Exporting Countries gets set to talk extended production cuts at a key meeting in Vienna on May 25.
Reportedly, a nine-month extension is under consideration, with Iraq - an OPEC member that has been hostile towards production curbs -- apparently open to the idea.
In December 2016, OPEC nations agreed to curb oil production by 1.2 million barrels daily, for a period of six months. So far, those nations have stood firm and have largely kept their word on the cuts - a stance many industry analysts doubted when the curbs were being negotiated. According to new data from The International Agency, "Year-to-date compliance with production cuts remained robust at 96%."
Energy industry experts like what they see in the days leading up to the OPEC meeting.
"Oil prices rebounded last week despite the continuing overhang of growth in U.S. oil production," says Rob Haworth, senior investment strategist at U.S. Bank Wealth Management. "Comments from Russian and Saudi oil ministers have provided the primary diver, with markets hoping for an extension of production cuts into 2018."
Oil markets currently remain well supplied, with ample inventories and growing U.S. investment and production, Haworth says. "An extension of OPEC supply cuts into 2018 should help markets move back into balance and allow time for inventories to begin to normalize," he adds. "We believe this leaves oil prices low for much of the rest of this year given the fundamental oversupply in current markets."
Fund managers that operate in the commodities realm are cautiously optimistic that OPEC will choose to extend the current output cut at the meeting, a move that would "provide further support for the oil price," notes Will Rhind, CEO of GraniteShares, a brand new exchange traded fund that manages two new commodity ETFs.
"Saudi Arabia is the key player and so long as they remain supportive, the cuts should stay in place," Rhind says. "Russia is a bit of a wild card but so far they appear to be supportive of continuing the existing policy. Assuming the existing policy is extended, oil prices have the potential to move upward on the back of the news."
Asset-wise, energy rebounded in the quarter ending in March, attracting positive net flows each month, after being mostly negative in the December quarter, TD Ameritrade reports. "Much of this driven by the price of crude oil trading primarily in the $48 to $53 range," says J.J. Kinahan, chief market strategist at TD Ameritrade. "Energy and petroleum names in particular were popular sources of net inflows, especially among younger investors. Although net flows into the sector's ETFs turned negative in early April, they have since rebounded over the course of the month, with Baby Boomers leading the way."
Coinciding with the OPEC is President Trump's visit to Saudi Arabia last weekend, which has also provided some clarity on oil production - and oil prices - going forward, experts say.
"Don't expect recently increased tensions between the U.S. and Iran to be a driver that increases crude oil prices, absent meaningful escalation," notes Paul Jansen, managing partner, at Conway MacKenzie in Houston. Jansen says oil investors need to consider that "U.S. onshore rig count has doubled last year, and that the associated production increase may cause OPEC to rethink its production cuts."
He also believes that Trump's first visit to the Middle East and macro-economic factors continue to support $50 oil for the remainder of the year.
With so much up in the air, two major energy ETFs continue to tread water this week, as money managers await results of the OPEC session.
The SPDR S&P Oil & Gas Explore & Production ETF (XOP) has been trending at $35 for the past week, while the iShares Dow Jones US Oil & Gas Exploration ETF (IEO) has traded between $56 and $59 in May, and has remain relatively unchanged, price-wise, as of May 23.