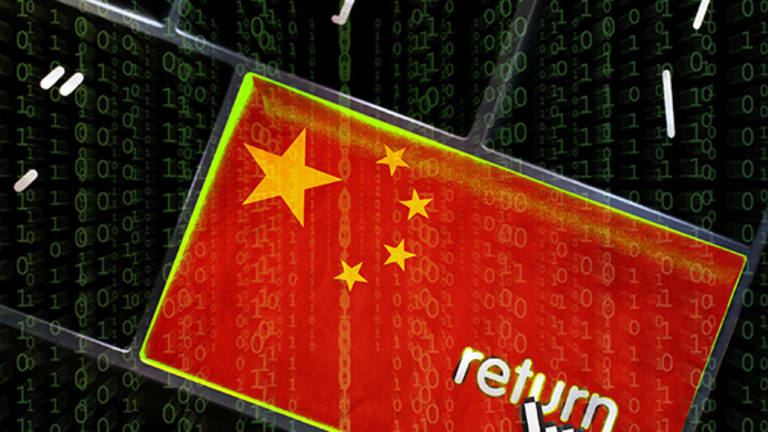 With Emerging Markets Up, Is China the Best Landing Spot for ETF Investing?
It's tough to predict specific trends in the stock market, but the underlying story in China could appeal to ETF investors.
Nobody would blame an ETF investor for casting a glance at foreign bourses this fall - not with the MSCI Emerging Markets Index returning 14.8%, year-to-date, compared to 8.7% for the MSCI USA Index (as of August 31).
That's helped boost key emerging market exchange traded funds in 2016. The Vanguard FTSE Emerging Markets ETF (VWO) - Get Vanguard FTSE Emerging Markets ETF Report is up over 15% year-to-date, while the iShares MSCI Emerging Markets (EEM) - Get iShares MSCI Emerging Markets ETF Report is up 14.37%, over the same time frame.
"This reverses a five-year trend of submerged emerging market returns," says Philip Haddon, head of investment communications at Schroders in London. "In the five years to the end of 2015, the MSCI World index returned 44.2% in dollar terms while the MSCI Emerging Markets index posted a negative return of 21.8% -- a remarkable difference of 6,600 basis points."

The top emerging market performers so far this year are countries that are commodity dependent," says Brendan Ahern, chief investment officer at KraneShares, in New York City. Ahern points to Brazil (62.2% year-to-date performance), Peru (51.5%) and Thailand (33.0%). "We define commodity dependent countries as net exporters of things like: oil, steel, mining products, coffee, soybeans, and cane sugar," Ahern states.
Ahern points out that larger countries like China and India have lagged, but that situation may be changing, and changing fast, especially in China. "While the velocity of emerging market's climb caught many investors off guard, more surprising is the fact that China and India have not risen nearly as much," he says. "This is where I believe the contrarian emerging market play may still have legs."
To tap into China, investors will want to look at the following ETFs: iShares MSCI China ETF (MCHI) - Get iShares MSCI China ETF Report , iShares MSCI Hong Kong ETF (EWH) - Get iShares MSCI Hong Kong ETF Report , SPDR S&P China ETF (GXC) - Get SPDR S&P China ETF Report , and Deutsche X-trackers Harvest CSI 300 China A-Shares ETF (ASHR) - Get Xtrackers Harvest CSI 300 China A-Shares ETF Report .
One other direct way ETF investors can get into the China market is via a fund that focuses on 50 of the country's most actively-traded stocks.
"For the average retail investor, the best way to gain exposure to the Chinese market is though an ETF index fund, in particular the (FXI) - Get iShares China Large-Cap ETF Report , which is a China Large Cap Index fund which tracks the 50 largest Chinese stocks," says Vic Patel, founder of Forex Training Group, and a professional trader with over 20 years' experience in the stock, futures, and foreign exchange markets. "The major advantage of the FXI over other China Only index funds is that it is highly liquid and generally less volatile than some of its counterparts."

The extent to which low- to no-growth emerging market countries can continue their rise is subject to debate, but Ahern isn't too concerned about that. "We focus our attention on what may be the strongest growth companies within emerging markets, such as Chinese internet and e-commerce companies," he adds. "While these companies have recently performed well, we still believe they are undervalued relative to developed markets and the commodity dependent emerging countries that surged."

Chinese internet companies exhibit many of the same characteristics of great companies we have here in the United States, Ahern explains.
"The things I look for in a great company are: the company founder is the CEO, if the company is in a sector of economic strength, if there is a moat or high barrier to entry for competitors, and if the management team has a large equity ownership in the company, all of which are in play in China," he adds. "Based on this criteria, we believe Chinese internet companies offer the strongest long term growth prospects within China and broader emerging markets."

To support that outlook, Ahern lists the following catalysts that will drive the Chinese internet sector going forward:

- In 2014 China's ecommerce market size surpassed the U.S. for the first time
- As of December 31, 2015 only 50% of China's population are internet users compared to 87% in the U.S.
- China is home to 22% of the world's internet users, compared to 10% in the U.S.
- China's ecommerce market size reached $590 billion in 2015, compared to $342 billion in the U.S.
To tap into this tech growth from an ETF standpoint, be sure to explore Guggenheim China Technology ETF (CQQQ) - Get Invesco China Technology ETF Report , Global X Nasdaq China Technology ETF (QQQC) and Krane Shares CSI China Internet ETF (KWEB) - Get KraneShares CSI China Internet ETF Report .
Ahern is hardly alone. Daniel S. Kern, chief investment strategist at TFC Financial Management in Boston calls China the "best consumer story in the world."

"Household income growth is strong, and the rise of the consumer class in China is very real," he says. "Retail sales in China gained 10.6% year-over-year in August, continuing the strong multi-year trend in which consumer spending becomes a more much important component of the Chinese economy."

Kern does say that China's leaders face a difficult balance act - they must maintain enough growth to preserve social stability, but also address problems with debt-laden, money-losing state owned enterprises.
"I do worry about the level of corporate debt in China and about the seemingly slow pace of reform among the state-owned steel, coal and electricity companies," he says. "But investors obsessed with the headline rate of growth in China and about the level of corporate debt may be missing a much more dynamic story beyond the headline numbers. China's overall debt, including corporate, household and government debt, is comparable to that of the U.S. and UK and considerably lower than that of Japan, France and Canada."

"China has been, and will continue to be a volatile market, but the long-term outlook is favorable for the patient investor," he says.

Other emerging market specialists aren't nearly as bullish as Ahern and Kern on China.

Robin Parbrook, head of Asian equities at Schroders, says he is "extremely cautious" on China. But he, too, sees positives in so-call called "new economy" sectors, such as information technologies and services, as China seeks to rebalance its economy. Past those sectors, don't count on much in the Asian Tiger, Parbrook says.

"The reality is nothing has changed in China, least of all our consistently-held view over the last five years that Chinese banks - past the biggest credit bubble the world has ever seen - are sitting on a mountain of bad debts that are likely to cost 30-50% of gross domestic product to clear up," Parbrook adds. "With no serious reform effort underway, China will ultimately head towards a financial crisis."

Parbrook warns investors to curb their enthusiasm on Asian and emerging equities. "We caution clients to tread carefully before chasing Asian or emerging markets at current levels," he advises.

Rob Lutts, President and Chief Investment Officer at Cabot Wealth Management, does see value in China, but likes one nearby neighbor better.

"I am short-term neutral and long-term bullish China, and I do have tremendous respect for the China economy and the power of the emerging middle class," he says. "That said, I favor India today. It has young demographics - 50% of population is under 25, it has 450 million internet users, and lower commodity prices actually help India since they import so many commodities."

"I visited India in February and learned of many key reforms -- legal, land, bankruptcy and more -- now instituted, that should allow a better economic performance in the coming years," he adds. "In my view, India is the new China."
Don't miss the iShares MSCI India ETF and (INDA) - Get iShares MSCI India ETF Report and the WisdomTree India Earnings Fund (EPI) - Get WisdomTree India Earnings Fund Report .