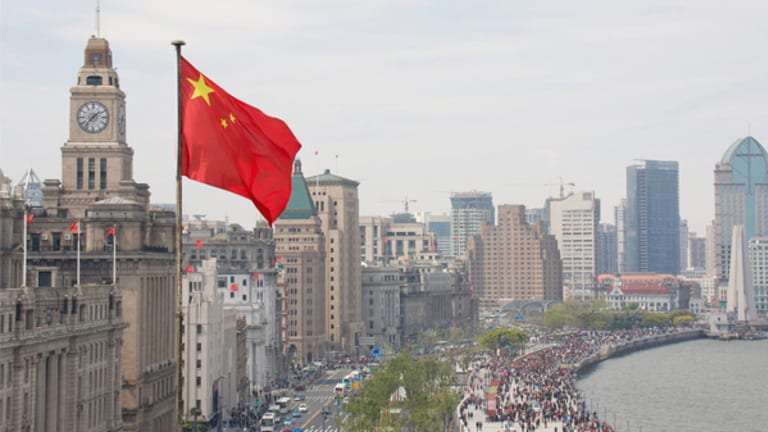 Publish date:
With China, the U.K. And the U.S. Struggling, Are Emerging Market ETFs to the Rescue?
Given that major economies are underperforming, more investors are turning to emerging market exchange-traded funds.
Given that major economies are underperforming, more investors are turning to emerging market exchange-traded funds.
The third quarter of 2016 proved to be a volatile one for the stock market, with particular peril in putting one's cash in China and drifting G7 economies the U.K. and the U.S.
With those economies in a sluggish state, analysts point to a new area of opportunity in the fourth quarter of 2016: emerging markets, especially emerging market exchange traded funds.
"The third quarter was fraught with volatility barring a few highs hit by the broader U.S. market indices," said Zacks in a research note released this week. "However, the issues that the quarter faced cropped up mostly in the developed markets. Growth issues and uncertainty over central bank policies weighed on the region while emerging markets equities were on a tear."
Zacks says key emerging market ETFs outperformed in Q3, with EFTI iShares MSCI Emerging Markets (EEM) - Get iShares MSCI Emerging Markets ETF Report adding 9% in gains, compared to the benchmark SPDR S&P 500 ETF (SPY) - Get SPDR S&P 500 ETF Trust Report , which clocked in at 3.3% over the quarter, and the SPDR Dow Jones Industrial Average SM ETF Trust (DIA) - Get SPDR Dow Jones Industrial Average ETF Trust Report adding only 2.1% for the quarter.
Emerging market equities are surging, primarily due to "accommodative developed market central banks, which have kept interest rates low for long, bolstered demand for higher-yielding emerging market securities," Zacks reports. "The growth picture of emerging equities is brighter than that of the developed markets. If that's not enough, many emerging markets like Indonesia and India are cutting interest rates to boost growth amid lower inflation."
That's propelled select emerging market ETFs like the Emerging Markets Internet & Ecommerce ETF (EMQQ) - Get Emerging Markets Internet & Ecommerce ETF Report (up 21% in Q3), First Trust RiverFront Dynamic Emerging Markets ETF (RFEM) - Get First Trust Riverfront Dynamic Emerging Markets ETF Report (up 16.1%) and WisdomTree Emerging Markets ex-State-Owned Enterprise ETF (XSOE) - Get WisdomTree Emerging Markets ex-State-Owned Enterprises Fund Report (up 14.4%), up in recent months.
There are more factors in play favoring emerging market investments.
Going forward, investors can expect more "muted returns" in larger country-based economies, notes BlackRock, in its most weekly market commentary. "However, investors are still being rewarded for taking on risk in many areas of equities and credit, especially given the poor compensation for risk in government bonds," BlackRock says. "Higher-yielding risk assets such as local emerging market bonds look relatively attractive. These asset classes offer yields closer to pre-crisis levels."
Investors are also avoiding big G7 economies in such a volatile environment, and a good case in point is China.
"Despite rising risks, China is not imminently heading into a financial crisis and will follow a model similar to Japan in the 1990s, where the economy is sluggish and deflation prone which leads to periodic fiscal stimulus packages and the rapid accumulation of government debt," says Robin Parbook, head of Hong Kong-based Asia ex Japan Equities, and a portfolio manager at Schroder Investment Management.
The Chinese government has dragged its feet in addressing key economic problems, others say. "China's leadership has delayed the required reducing of debt of the economy and shown a lack of serious commitment to structural reforms, and will thus be forced to make a change in currency policy that leads to large devaluation," says Abdallah Guezour, head of emerging market debt absolute return and also a portfolio manager at Schroder.
Brandon Thomas, chief investment officer at Envestnet PMC says that the U.K., a key G7 economy, has chased away global investors, although the U.K. is hardly alone in that regard. "Globally, the situation is a bit less rosy right now," says Thomas. "The Brexit result has created a significant amount of uncertainty over what the ultimate impact will be from an economic standpoint. In addition, political effects stemming from Brexit in other European Union countries, such as Germany and Spain, are beginning to percolate. GDP growth in the Eurozone shrank to plus-0.3% in the second quarter from plus-0.5% in the first quarter."
Mounting problems in China, the U.K., and the U.S., where gross domestic estimates were recently slashed by roughly one-third by the Atlanta Federal Reserve, have left an opening for emerging market economies to make their case as a portfolio profit haven. And right now, emerging market ETFs have the strict attention of those investors, and for good reason.