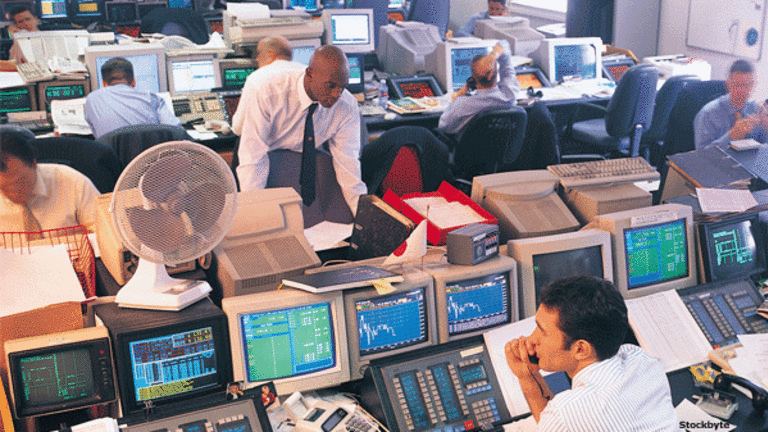 WisdomTree ETF Offers Asian Bond Exposure
Investors wishing to diversify their fixed income holdings away from the U.S. should consider the WisdomTree Asia Local Debt Fund.
NEW YORK (TheStreet) -- ETF provider WisdomTree recently rolled out its second foreign fixed income exchange-traded fund, and there could be more to come.
The
WisdomTree Asia Local Debt Fund
(ALD)
targets fixed income from Asian markets. A nice surprise, however, is that it avoids Japan, which even before the tragic earthquake and tsunami had an enormous debt load and very limited growth prospects.
The fund is actively managed. Although there is no way to know what the exact makeup of the fund might be in the future, it will always be a proxy for debt from the region. And in such a narrow market segment, it actually could be beneficial to have professional management making decisions about country weightings and average bond maturities.
The fund has two tiers of country weightings. Indonesia, Malaysia, South Korea, Thailand, Singapore and Australia have targeted weightings of 11.1% each. Meanwhile, New Zealand, Hong Kong, India, China and the Philippines have targeted weightings of 5.6% each.
The fund plans to rebalance its holdings quarterly. It will review country weightings on an annual basis, deciding whether to move a country from the 11.1% group to the 5.6% group, or vice versa.
The actual debt held by the fund is sovereign debt, which should make understanding the fund a little easier than if it owned corporate debt.
The expense ratio will be 0.55%, and the duration is currently around three years. (WisdomTree expects it to remain between two years and seven years).
The average coupon is currently 4.25%, but this is not the same thing as yield. To calculate yield, one has to subtract the expense ratio. Also, if any of the bonds were purchased at a premium or discount, this would affect the yield. As is often the case with fixed income ETFs, we'll have to see what the actual payouts will be, and, of course, they can increase or decrease frequently.
Although it's true that most of these countries have attractive growth prospects (like Indonesia) or have resources the world needs (like Australia) or some combination of the two, there are risks. The Chinese banking system is on shaky ground because of loans that were used for real estate speculation and for overbuilding capacity, and any problem there could easily become a regional event.
The bigger story here, however, is the unattractiveness of the U.S. debt market on a fundamental basis. This fund allows investors to diversify their fixed income holdings away from the U.S. and gain exposure to the more attractive Asian market, something that previously was difficult to do.
One last thought: WisdomTree appears committed to enhancing its fixed income ETF offerings, and the company has a couple of other bond funds in registration, including one covering Latin America.
At the time of publication, Nusbaum had no positions in securities mentioned.
Roger Nusbaum is a portfolio manager with Your Source Financial of Phoenix, and the author of Random Roger's Big Picture Blog. Under no circumstances does the information in this column represent a recommendation to buy or sell stocks. Nusbaum appreciates your feedback;
to send him an email.