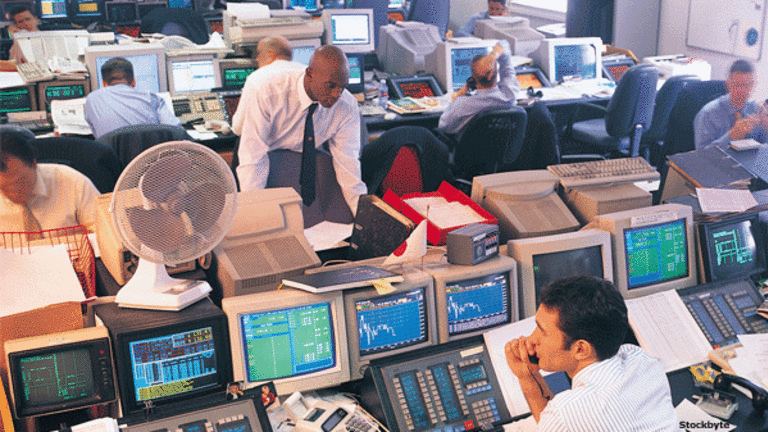 Why Portugal Matters for ETFs
Economic turmoil in Portugal may seem far away to an ETF investor, but it's closer than you think.
Editor's note: This piece originally ran earlier today on our newest Premium service,
ETF Profits
. Click here for a 14-day trial to this exciting product!
Portugal's recent bailout issues are front-page news. Curiously, ETF-focused publications have been largely silent. My own website, IndexUniverse.com, hasn't even covered this news yet.
The reason is simple: There is no ETF pure play for Portugal. The closest you can get is the
iShares MSCI EMU ETF
(EZU) - Get iShares MSCI Eurozone ETF Report
, a broad-based eurozone fund, and it has just 0.84% exposure to Portugal.
But for a savvy ETF investor, what's happening in Portugal is very important.
Thursday evening, S&P downgraded Portuguese sovereign debt to BBB (two ratings away from "junk") according to
The Wall Street Journal
. Fitch followed suite with a downgrade on Portuguese debt to A-.
The fallout in the bond space has been immediate. Yields on Portuguese 10-year bonds pushed past 7.8%, while five-year bond yields jumped to 8.3%. These are massive numbers for sovereign debt. Investors are looking past Portugal's insistence that no bailout is necessary and focusing on the fact that $13 billion worth of bond redemptions are due in April and June; a default or bailout is a non-zero possibility. (We've also seen fallout in the euro, which dropped 30 basis points this morning.)
Fortunately, we have a roadmap for how this plays out. Fears of European contagion and the measures necessary to bailout Greece and other troubled European Union members sent the euro in a downward spiral last year.
The euro's downfall left visible marks on funds that offered exposure to failing member states, including the EU's strongest member state, Germany. iShares' single-country funds like the
iShares MSCI Italy Index Fund
(EWI) - Get iShares MSCI Italy ETF Report
and the
iShares MSCI Germany Index Fund
(EWG) - Get iShares MSCI Germany ETF Report
took 18.9% and 10.5% hits, respectively, by June 6, 2010.
Some were quick to attribute these bumps to investors' fears of a complete fiscal meltdown in Europe, however, many missed the point. The euro plays a key role in these funds; every 1% drop in the euro relative to the U.S. dollar translates into a 1% decline in euro-denominated funds. Even ignoring the impact on the equity markets themselves, the fallout on the euro is cause for concern.
In the international fixed income space, the
SPDR International Govt-Protected Bond ETF
(WIP) - Get SPDR FTSE International Government Inflation-Protected Bond ETF Report
and the
SPDR Short Term International Treasury Bond ETF
(BWZ) - Get SPDR Bloomberg Short Term International Treasury Bond ETF Report
also dropped 8.09% and 4.28%, respectively, by June 6, 2010, during the last "troubles."
These history lessons should be a big, bright warning sign to investors in the coming months. Even though there is no direct Portugal ETF, what happens in Portugal has direct consequences on investors, especially with relation to the euro. My advice: eye exposure to the euro in your portfolio and evaluate your risks.
Despite the fact that these products are giving you exposure to equities and fixed income securities, they're also providing un-hedged exposure to the currencies of securities they hold. If the euro continues to take a downward turn until Portugal's issues are resolved, those who have exposure to the euro by way of the securities linked to it may still suffer from the fallout.EZU EWI EWG WIP BWZ
At the time of publication, Hougan had no positions in the securities mentioned, although positions may change at any time.
Matt Hougan is president of ETF Analytics and global head of editorial for IndexUniverse. In this role, he serves as editor-in-chief of IndexUniverse.com and the Exchange-Traded Funds Report (ETFR), and senior editor of Journal of Indexes.
Under Hougan's leadership, the Exchange-Traded Funds Report is a repeat winner of the "Best ETF-Focused Publication" award at the Capital Link Closed-End Fund and Global ETF Conference. He was recently named to the ETFdb "ETF Hall of Fame."
Hougan graduated from Bowdoin College with a degree in philosophy.