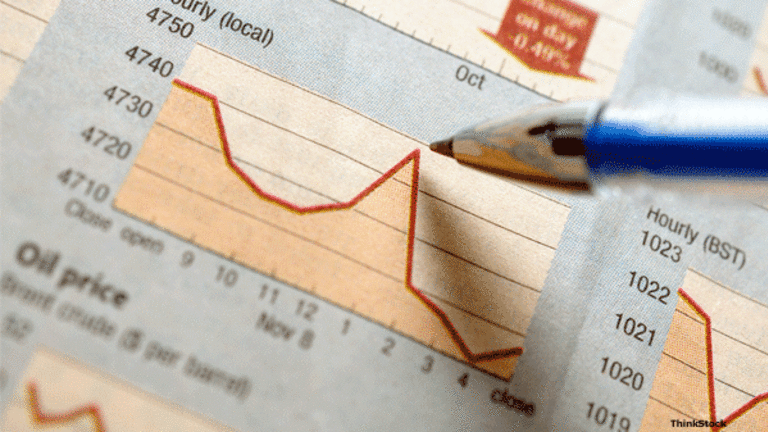 Publish date:
Where the Hot ETF Action Is
More volatile, international funds are seeing the action.
More volatile, international funds are seeing the action.
(SHLD) Vanguard and WisdomTree are the destination for buy-and-hold investors, while Direxion captured the traders. Meanwhile, Van Eck's Market Vectors ETFs were among the fastest growing ETFs last month.
The fastest-growing ETPs, measured by growth in assets under management, were a mix of the most volatile emerging markets, leveraged ETFs and commodity ETNs. Risk was the trade of the month, and investors headed for these funds even if they lost money -- in four cases, all bear market funds, net inflows exceeded total asset growth.
Many of these funds were also among those seeing the fastest growth via inflows,
. The ones seeing the most growth due to price appreciation were
Market Vectors Indonesia
(IDX) - Get Report
,
Market Vectors Brazil Small Cap
(BRF) - Get Report
,
SDPR S&P International Technology
(IPK)
,
iPath Nickel ETN
(JJN) - Get Report
,
iShares MSCI Peru
(EPU) - Get Report
and
Claymore/AlphaShares China Small Cap
(HAO) - Get Report
. As long as the market advances, these more volatile funds will attract more assets and outperform the market.
Among ETFs with more than $500 million in assets, those with the largest growth in AUM included
iShares DJ U.S. Basic Materials
(IYM) - Get Report
,
iShares DJ U.S. Real Estate
(IYR) - Get Report
,
SPDR S&P Homebuilders
(XHB) - Get Report
,
PowerShares VRDO Tax Free Weekly
(PVI) - Get Report
,
iPath India ETN
(INP)
and
iShares Hong Kong
(EWH) - Get Report
. The standout fund here is PVI.
PVI holds variable rate demand obligations (VRDOs), bonds that usually trade with minimum denominations of $100,000, meaning most investors are unfamiliar with them. One selling point that no doubt attracts income investors is the stability of PVI. Its NAV has moved only 0.5% from its all-time high to its all-time low -- in nearly two years of trading. This means an investor's principle is protected while he or she collects monthly dividends, which currently amount to about 1.3% on an annualized basis. However, the variable rates adjust weekly, so this fund's yield will increase if rates move higher.
In terms of organic versus inflow growth,
U.S. Natural Gas
(UNG) - Get Report
saw its assets under management (AUM) increase $777 million, even though $1,167 million flowed into the fund. At the other end of the spectrum,
iShares South Korea
(EWY) - Get Report
saw AUM increase $384 million even though just $34 million of new assets flowed in.
A comparison of AUM growth between similar funds shows which funds were the more popular destinations for investors.
SPDR Technology
(XLK) - Get Report
AUM grew 34% last month, compared to
iShares DJ U.S. Technology
(IYW) - Get Report
, with AUM up 22%. IYW even outperformed XLK by a small amount in July, but inflows favored the larger XLK.
iShares DJ U.S. Basic Materials
(IYM) - Get Report
attracted nearly double the assets of
iShares S&P Global Materials
(MXI) - Get Report
, even though the two had near identical returns in July.
A comparison of the ETF issuers shows that the large ETF issuers saw growth via asset appreciation. Barclays' (soon to be
BlackRock's
(BLK) - Get Report
) ETF unit saw AUM increase $25.6 billion, with $4.4 billion of that in inflows.
SSgA
(issuer of SPDRs) saw AUM grow $8.6 billion, with $3.7 billion inflows. SSgA has just fewer than half the assets of Barclays ($152 billion vs. $317 billion). The next largest issuer, Vanguard, saw AUM increase $6.8 billion, with $2.8 billion in inflows.
In terms of turnover, the top five were: Direxion at 28 times. ProShares traded 7 times assets, Merrill HOLDRs 7, SSgA 3.75, and U.S. Commodity Funds (issuer of UNG) 3.
Buy-and-hold investors preferred WisdomTree, with turnover of just 0.2. It was followed by Vanguard at 0.24, First Trust at 0.29, RevenueShares at 0.31 and Pimco, at 0.37.
At the time of publication, Dion was long IYR.
Don Dion is president and founder of
, a fee-based investment advisory firm to affluent individuals, families and nonprofit organizations, where he is responsible for setting investment policy, creating custom portfolios and overseeing the performance of client accounts. Founded in 1996 and based in Williamstown, Mass., Dion Money Management manages assets for clients in 49 states and 11 countries. Dion is a licensed attorney in Massachusetts and Maine and has more than 25 years' experience working in the financial markets, having founded and run two publicly traded companies before establishing Dion Money Management.
Dion also is publisher of the Fidelity Independent Adviser family of newsletters, which provides to a broad range of investors his commentary on the financial markets, with a specific emphasis on mutual funds and exchange-traded funds. With more than 100,000 subscribers in the U.S. and 29 other countries, Fidelity Independent Adviser publishes six monthly newsletters and three weekly newsletters. Its flagship publication, Fidelity Independent Adviser, has been published monthly for 11 years and reaches 40,000 subscribers.