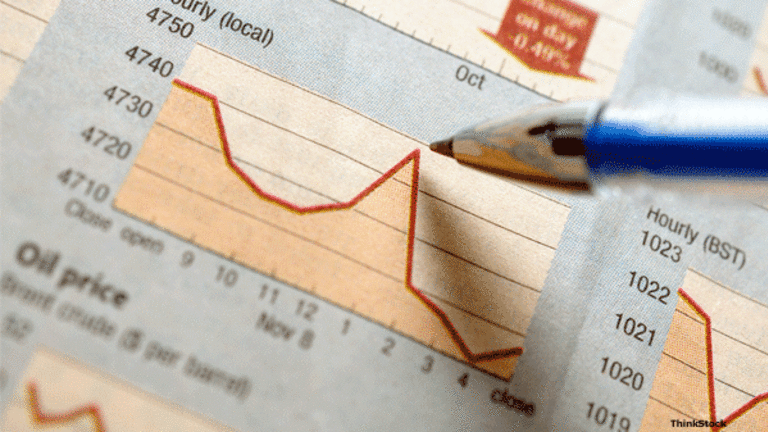 Vietnam ETF: Way to Play Booming Nation
A new ETF, Market Vectors Vietnam, aims to take advantage of the country's growing economy, which is being helped by government stimulus.
A new ETF, Market Vectors Vietnam, aims to take advantage of the country's growing economy, which is being helped by government stimulus.
Vietnam is presenting a new investment opportunity for risk-tolerant investors. Despite a fall in exports, Vietnam's economy continues to gain momentum, propelled by domestic growth.
The launch of a new Vietnam ETF --
Market Vectors Vietnam
(VNM) - Get Report
-- by Van Eck Global's Market Vectors group last week highlights the continued investor interest in this rapidly growing economy.
(Roger Nusbaum, a fellow contributor for
TheStreet.com
,
of VNM earlier this week and recommended a small position in the fund due to its well-balanced sector allocation.
While Vietnam's business-friendly attitude and workforce continue to be compelling reasons to invest in this emerging market, more recent developments have given the Asian nation increased potential. A large government stimulus package is now helping to increase consumer demand, propel property prices and help businesses implement long-awaited plans.
Keirn O'Connor, managing director of the Vietnam-based
SEAF Blue Waters Growth Fund (SEAF)
, has seen the impact of the government stimulus in the last few months. "Last year, after the end of the 2007 boom, we saw that many companies in Vietnam struggled due to decreased demand, increasing production costs and limited access to financing. This situation has slowly improved and now, especially in the last three to four months, companies are feeling optimistic again and reimplementing many of the growth plans that they had previously put on hold," O'Connor noted.
While VNM invests in the 30 largest companies in and around Vietnam, the Blue Waters Growth Fund invests in small and medium-sized enterprises "underserved" by traditional sources of capital. The fund uses private equity and mezzanine structures, and is part of Small Enterprise Assistance Funds (SEAF), a global investment firm that invests in more than 30 countries around the world through an international network of 19 offices in Central and Eastern Europe, Latin America and Asia.
Investing in "emerging" and "frontier" markets through any fund exposes investors to a unique set of risks. "There is clearly significant long-term upside potential in the local stock markets. The flaw is the lack of liquidity, leading to drastic swings on the upside and on the downside," O'Connor said.
Vietnam's marketplace is still small, and foreigners can have difficulty investing because of capital controls. Even though VNM invests in just the largest companies in and around Vietnam, the local stock market is still very small, with just approximately 40 companies that have a market cap over $200 million.
The impact of foreign investment controls coupled with the small size of the market means that local liquidity levels can often determine market performance more than the profitability and growth of the companies themselves. "It often seems like local speculators are the driving force," O'Connor noted.
Despite these challenges, investment vehicles like VNM and SEAF provide incredible opportunities for investors in this developing marketplace. Vietnam has many of the same advantages that have made China a powerhouse of growth over the past decade. Vietnam also benefits from the "China+1" strategy. International manufacturers, who had been operating in China, are currently looking to open facilities in Vietnam both as a political hedge and an economic hedge, due to increasing production costs in China.
VNM rose nearly 1% in its first 5 days of trading, but has yet to attract significant interest in the form of trading volume. Investors should approach this fund cautiously, keeping an eye on liquidity.
Allocating a small portion of your portfolio to a Vietnam fund could be a profitable play for the long term. Vietnam now looks similar to China a decade ago. As O'Connor asked me, "Who doesn't wish that they made a more significant investment in China in 1999?"
Don Dion is president and founder of
, a fee-based investment advisory firm to affluent individuals, families and nonprofit organizations, where he is responsible for setting investment policy, creating custom portfolios and overseeing the performance of client accounts. Founded in 1996 and based in Williamstown, Mass., Dion Money Management manages assets for clients in 49 states and 11 countries. Dion is a licensed attorney in Massachusetts and Maine and has more than 25 years' experience working in the financial markets, having founded and run two publicly traded companies before establishing Dion Money Management.
Dion also is publisher of the Fidelity Independent Adviser family of newsletters, which provides to a broad range of investors his commentary on the financial markets, with a specific emphasis on mutual funds and exchange-traded funds. With more than 100,000 subscribers in the U.S. and 29 other countries, Fidelity Independent Adviser publishes six monthly newsletters and three weekly newsletters. Its flagship publication, Fidelity Independent Adviser, has been published monthly for 11 years and reaches 40,000 subscribers.