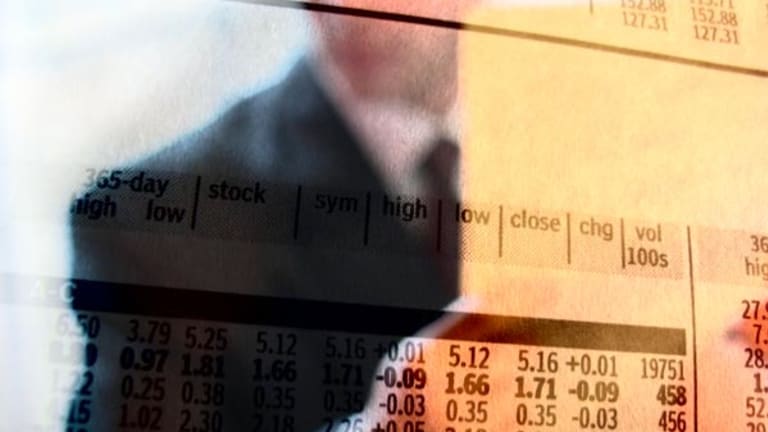 Publish date:
Vanguard Total-Market Fund's a Better Choice
The ETF offers comprehensive coverage at a low cost.
The ETF offers comprehensive coverage at a low cost.
NEW YORK (
) -- Plenty of investors rely on funds that track the Russell 2000 and Russell 3000 benchmarks. Among the most popular ETFs are
iShares Russell 2000
(IWM) - Get Report
, a small-cap portfolio with $25 billion in assets, and
iShares Russell 3000
(IWV) - Get Report
, a total market fund. Now SPDR has introduced competing offerings that come with lower expense ratios. The new
SPDR Russell 2000
(TWOK)
charges 0.18%, compared to 0.23% for the iShares competitor.
The fee reductions make it more tempting for investors to try Russell funds. But even with the cost reductions, the Russell ETFs may not be the best choices for typical retail investors.
Instead of using the Russell 3000, many investors should prefer
Vanguard Total Stock Market ETF
(VTI) - Get Report
, says Rick Ferri, founder of Portfolio Solutions, an investment manager that relies on index funds. Ferri prefers the Vanguard fund because it holds all the 3,200 stocks in the CRSP U.S. Total Market Index, a benchmark that covers almost the entire market.
In contrast, the Russell 3000 includes fewer stocks, eliminating some microcaps that CRSP includes. "With Vanguard, you truly get the total stock market," says Ferri.
The iShares Russell 3000 ETF holds 2,900 stocks, and its returns will closely track the Vanguard fund. Still, the microcaps could give Vanguard an advantage. Over long periods, microcaps have outdone large stocks.
During the past 10 years, the Russell 3000 index returned 8.0% annually, compared to 8.7% for the total CRSP benchmark, according to
Morningstar
. In periods when microcaps lag, the Vanguard fund could trail. But no matter which stocks the market favors, the Vanguard fund could hold an important advantage, because it has a tiny expense ratio of 0.05%, compared to 0.20% for the iShares 3000.
Another cheap choice is
Schwab U.S. Broad Market ETF
(SCHB) - Get Report
, which charges 0.04%. But the Schwab fund only holds 1,900 stocks.
Some financial advisors argue against holding the Vanguard fund, or any other total-stock-market portfolio. Instead, the advisors prefer owning three separate funds, including portfolios of large, mid-cap and small stocks. That way, the advisors can adjust holdings, emphasizing large stocks one year and small the next.
But such tactics can result in trading that produces brokerage costs and potential tax bills. To limit costs, Michael Rawson, a
Morningstar
analyst, suggests that investors start with Vanguard Total Stock Market as a core holding that covers all the bases. To emphasize small stocks occasionally, investors can then buy a separate fund and add it to the portfolio.
While the Russell 2000 benchmark is widely used, it has not been the best-performing choice. During the past 10 years, iShares Russell 2000 returned 9.9% annually, compared to a 11.1% for
iShares Core S&P Small-Cap
(IJR) - Get Report
, which tracks the S&P small-cap 600 benchmark. Part of the return gap can be traced to how the benchmarks are designed.
The Russell system is purely mechanical. The 1,000 biggest stocks go into the Russell 1000. Stocks that rank from 1001 to 3000 in size go into the Russell 2000. The S&P 600 portfolio is selected by a committee that seeks to provide a representative cross section of stocks. To make the list, a company must report positive earnings for the past four quarters.
While the Russell 2000 can include shaky start-ups that have never recorded earnings, the S&P benchmark only takes profitable IPOs that have traded for at least six months. "A lot of the Russell companies are unprofitable," says Michael Rawson of
Morningstar
. "The S&P 600 tilts a little bit to quality companies."
The higher-quality S&P benchmark has fared better in downturns. During the turmoil of 2008, iShares Russell 2000 lagged iShares Core S&P Small-Cap by almost 3 percentage points.
Rawson concedes that iShares Russell 2000 can be a sound choice for institutions because the ETF has enormous daily trading volume of $1.5 billion worth of shares. With so many shares changing hands, an institution that wants to sell $1 million worth of the ETF would likely have little trouble finding a buyer who would offer an acceptable price.
Trading could be more difficult for a pension that wants to sell a big amount of iShares Core S&P, which trades about $30 million daily.
This article was written by an independent contributor, separate from TheStreet's regular news coverage.
Stan Luxenberg is a freelance writer specializing in mutual funds and investing. He was executive editor of Individual Investor magazine.