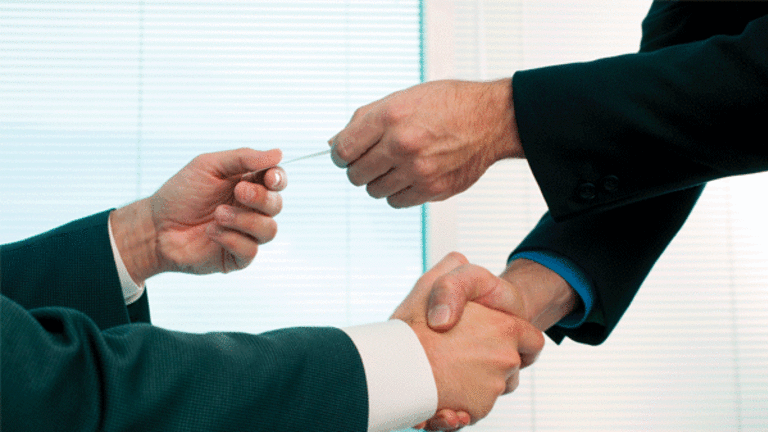 Publish date:
Vanguard Moves Up in ETF Rankings
Vanguard's discount strategy has propelled it No. 3 in total assets.
Vanguard's discount strategy has propelled it No. 3 in total assets.
NEW YORK (TheStreet) -- Although it is notably newer to the ETF game compared to other fund leaders like Blackrock (BLK) - Get BlackRock, Inc. Report and State Street (SST) , Vanguard has enjoyed a dramatic ascension that has propelled it to No. 3 in total assets.
According to the November fund flow data compiled by the National Stock Exchange, the Pennsylvania-based investment company boasts a combined nearly $175 billion in assets.
As many have pointed out and discussed in the past, Vanguard's success in the ETF industry has largely rested on its ability to offer attractive ETF products at a steeply discounted cost. For example, although both the
Vanguard Emerging Market ETF
(VWO) - Get Vanguard FTSE Emerging Markets ETF Report
and
iShares MSCI Emerging Market Index Fund
(EEM) - Get iShares MSCI Emerging Markets ETF Report
are designed to mimic the performance of the same index, the former has taken the crown thanks to its dramatically reduced expense ratio.
More recently, the spotlight has shifted to the ongoing showdown between the
iShares Barclays Aggregate Bond Index Fund
(AGG) - Get iShares Core U.S. Aggregate Bond ETF Report
and the
Vanguard Total Bond ETF
(BND) - Get Vanguard Total Bond Market ETF Report
.
During the final weeks of the 2011, the younger, albeit cheaper, BND managed to surpass the Blackrock-sponsored veteran to become the third largest fixed income ETF by assets.
Now, as we embark on the New Year, Vanguard appears to have taken steps to ensure that its position within the ETF universe remains uncontested. The company's latest strategy may help it close in on its nearest competition.
In the waning days of December, Vanguard announced that it was cutting expense ratios associated with its line of sector-tracking ETFs. According to Morningstar, the costs associated with these funds, which include names such as the
Vanguard Consumer Discretionary ETF
(VCR) - Get Vanguard Consumer Discretionary ETF Report
,
Vanguard Industrials ETF
(VIS) - Get Vanguard Industrials ETF Report
and the
Vanguard Telecommunications Services ETF
(VOX) - Get Vanguard Communication Services ETF Report
would be slashed by between 15% and 20%.
With this move, Vanguard-branded products have now officially become the cheapest options for ETF investors looking to gain exposure to nearly any specific market sector. Case in point, VCR's 0.19% expense ratio undercuts the
Consumer Discretionary Select Sector SPDR
(XLY) - Get Consumer Discretionary Select Sector SPDR Fund Report
by a single basis point.
In only one case Vanguard fails to win the pricing war: the
Vanguard Financial ETF
's
(VFH) - Get Vanguard Financials ETF Report
0.23% expense ratio is 3 basis points above that of the
Financial Select Sector SPDR
(XLF) - Get Financial Select Sector SPDR Fund Report
.
The decision to slash expense ratios will certainly boost the appeal of Vanguard's sector ETF product line. However, investors shouldn't expect all of these funds to overtake their big name competitors any time soon. On the contrary, in comparing a fund like the VIS to the
Industrial Select Sector SPDR
(XLI) - Get Industrial Select Sector SPDR Fund Report
it becomes clear how steep a hill the younger funds have yet to climb.
During the 13 years it has been available, XLI has grown to become a staple within the ETF realm. The fund currently boasts over $2.5 billion in assets and an average trading volume of over 20 million. Comparatively, VIS boasts $435 million in assets and changes hands less than 70,000 times each day.
Ultimately, it will be up to investors to determine whether Vanguard is able to steal the crown to become the sector ETF leader. For now, I would encourage investors to hold off on switching to the newly discounted Vanguard options. In the event that these products are able to gather some steam, however, they may prove to be attractive instruments for cost-conscious individuals.
Written by Don Dion in Williamstown, Mass.
RELATED ARTICLES:
>>Cramer: 10 Bearish Myths of 2011
>>Microsoft's Windows Phone: 2012 Success
At the time of publication, Dion Money Management did not own any equities mentioned.