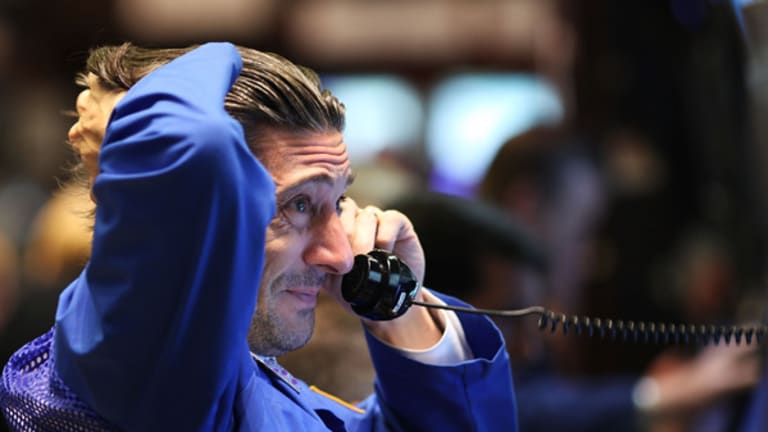 Uranium Miners Dig Up Solid Returns
These ETFs may be more volatile than some other nuclear power funds, but they offer the chance for outsized gains.
Editor's note: This piece originally ran earlier today on our newest Premium service, ETF Profits. Click here for a 14-day trial to this exciting product!
Nuclear energy ETFs recently jumped back into the spotlight with impressive gains. Chuck LeBeau wrote about
nuclear ETFs
last month, and covered the two comprehensive funds in the sector:
PowerShares Global Nuclear Energy
(PKN)
and
iShares S&P Global Nuclear Energy Index
(NUCL)
. In addition to these, there are two other ETF options that offer significant exposure to the nuclear energy industry.
The
Market Vectors Uranium & Nuclear Energy ETF
(NLR)
and the
Global X Uranium ETF
(URA)
are both strong plays. NLR gained over 30% in the past six months and URA is up over 20% since it launched in November 2010. Those returns have far surpassed the returns of PKN and NUCL -- not surprising when you consider that PKN and NUCL are dominated by low-beta utility plays. In contrast, NLR and URA focus on miners, which have benefitted greatly from the recent surge in uranium prices from the mid $40s to roughly $70 per pound.
The story of uranium's rise is simple. First and foremost, commodities have been rallying since last summer, when the
Federal Reserve
first suggested that another round of quantitative easing (QE) could be in the pipeline. Though many investors focused on gold and oil, uranium actually outperformed both with gains of more than 55%.
Meantime, global warming issues and politics have spurred governments to invest billions of dollars into the nuclear sector to find "cleaner" energy sources. This has led to increased speculation that demand for the metal will soar in the future. According to the World Nuclear Association (WNA), more than 60 nuclear reactors are under construction in 15 different countries, with over 150 more on the way.
Having launched in August 2007, NLR was the first nuclear energy ETF to hit the market. NLR tracks the DAXglobal Nuclear Energy Index and holds 24 companies that are involved in various aspects of the nuclear power industry. About 40% of NLR is weighting towards uranium miners. NLR's top holding is Canada-based
Cameco
(CCJ)
, which makes up 8% of the fund. A behemoth in the nuclear energy industry, Cameco is one of the world's largest uranium miners. NLR is very liquid and, with over $290 million in assets under management, it is the largest nuclear energy ETF in the market. That said, URA is quickly catching up.
URA has had phenomenal success, attracting more than $215 million in assets under management since its launch in November 2010. It tracks the Solactive Global Uranium Index and holds 24 companies involved in uranium mining. Investors should be aware that URA's top three holdings carry a 43% weighting, with almost 20% going to Cameco. URA is also the most liquid ETF within the nuclear energy space and has an average daily dollar volume of over $5.5 million.
NLR and URA are considered high-beta plays on the nuclear energy sector and will be more volatile than PKN or NUCL. In yesterday's broad-market selloff, URA dropped 5.5% while NUCL dropped only 2.7%. The underlying holdings in NLR and URA also make the funds more vulnerable to volatility in uranium prices.
Even with the risks, NLR and URA garner tremendous investor attention. PKN and NUCL may provide more cushioning in a down market due to their broader exposure, but if the global economic recovery accelerates, and uranium prices continue their latest uptrend, expect URA and NLR to continue their outperformance. For nuclear energy bulls looking to juice their returns and ride the current commodity gravy train, URA and NLR may be the way to play nuclear energy.
At the time of publication, Hougan held no positions in the stocks mentioned.
Matt Hougan is president of ETF Analytics and global head of editorial for IndexUniverse. In this role, he serves as editor-in-chief of IndexUniverse.com and the Exchange-Traded Funds Report (ETFR), and senior editor of Journal of Indexes.
Under Hougan's leadership, the Exchange-Traded Funds Report is a repeat winner of the "Best ETF-Focused Publication" award at the Capital Link Closed-End Fund and Global ETF Conference. He was recently named to the ETFdb "ETF Hall of Fame."
Hougan graduated from Bowdoin College with a degree in philosophy.