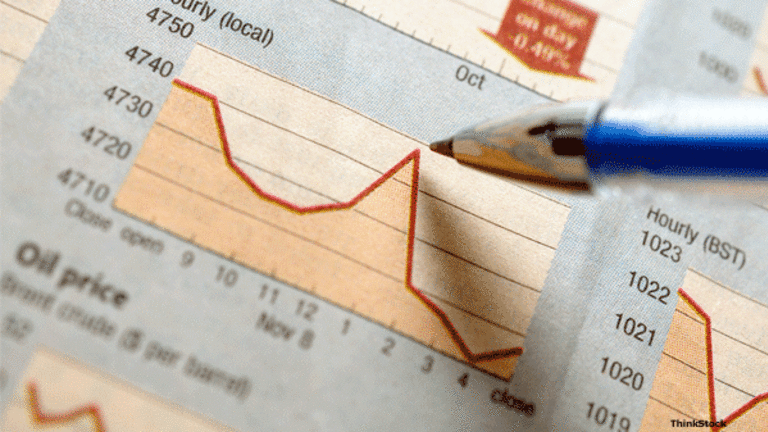 Publish date:
Understanding Risks of Single-Country ETFs
Single-country exchange-traded funds can be an excellent source of yield, but they are not riskless.
Single-country exchange-traded funds can be an excellent source of yield, but they are not riskless.
NEW YORK (
) --
The Wall Street Journal's
"Weekend Investor" column this week focused on getting "safe" dividend yields greater than 4% by investing overseas with single-country exchange-traded funds.
The article specifically mentioned New Zealand, Poland, Australia and Norway, citing yields greater than 4% from index provider
MSCI
(MSCI) - Get Report
.
iShares
offers ETFs for all of these countires, and competing ETF providers offer funds for all of these countries except New Zealand.
There are a few other country funds that also have relatively high yields including Singapore and Taiwan. These yields of more than 4% compare to a trailing yield of 2.0% for the
SPDR S&P 500
(SPY) - Get Report
.
Anyone interested in using country funds must of course look at more than just the yields. Other factors to consider are a country's fiscal condition, prospects for the future and the makeup of the ETF itself.
For example the
iShares MSCI Singapore Index Fund
(EWS) - Get Report
allocates 45% to the financial sector, and the
iShares MSCI Poland Investable Market Index Fund
(EPOL) - Get Report
has 40% in financials.
If an investor has a multiple funds that each hold 40% or more in the same sector -- such as financials -- then that investor's portfolio can wind up being dangerously lopsided.
The
iShares MSCI New Zealand Investable Market Index Fund
(ENZL) - Get Report
is heaviest in the telecom sector at 22%, because its biggest holding is
Telecom New Zealand
.
iShares reports a 12-month yield (this is the trailing yield) of 6.34%.
Because the country is so small, it imports a lot of daily necessities and will always have a large trade deficit. The volatility of the local market is relatively low, and there are very few, if any, other country funds with such a large telecom weighting. This means that at the sector level this fund should help a portfolio avoid overexposure to any single sector.
EPOL, mentioned above, shows a trailing yield of 5.99%, and, as mentioned, is very heavy in the financial sector. Top-down risks include proximity and reliance upon the rest of Europe, which is, of course, ground zero for many of the world's current economic threats.
Despite the woes in the rest of Europe, Poland's GDP is expected to grow by 2.8% in 2012. While 2.8% is not bad, the country's unemployment rate -- recently at 12.9% -- is worrisome.
The most familiar choice for Australia would be the
iShares MSCI Australia Index Fund
(EWA) - Get Report
, which has a 5.23% trailing yield.
A better choice, however, might be the
WisdomTree Australia Dividend Fund
(AUSE)
, which shows a yield of 7.73%.
This fund is dividend-weighted, while EWA is market-cap-weighted. This results in AUSE having a much smaller weighting in the materials sector (8.65%) compared to EWA's 23%. AUSE also has a smaller weighting in financials at 21% vs. EWA's 45%.
The most visible risk for Australia is a slowdown in China. Another risk would be an overheating of the Australian housing market. In the face of these risks, AUSE and its higher yield would seem better suited for the current environment than EWA.
There are also competing ETFs for Norway: the
Global X FTSE Norway 30 ETF
(NORW) - Get Report
and the
iShares MSCI Norway Capped Investable Market Index Fund
(ENOR) - Get Report
.
The sector makeups of the two funds are very similar, with energy being close to 50% of both funds.
Both funds are fairly new, and neither provider's Web site has complete dividend information.
NORW paid a dividend of 36 cents at the end of 2011, which was just shy of 3%, but since then
Seadrill
(SDRL) - Get Report
was added, and that stock yields 9.7%, which will bring NORW's yield up considerably when it pays out at the end of this year.
The two funds appear to be interchangeable, but NORW is slightly cheaper with a 0.50% expense ratio compared to 0.53% for ENOR.
Norway is quite possibly the world's most fiscally sound country. It has no debt and a budget surplus. The country is obviously levered to the energy market, and while long-term demand will increase, short-term swings in the price of crude oil create volatility for the shares underlying the funds.
These countries all have their strengths and weaknesses, but investing solely for yield is a very risky proposition if fundamentals are ignored. Also, using only sector funds is risky if sector constituencies are ignored.
At the time of publication, MSCI was a client holding.
This article is commentary by an independent contributor, separate from TheStreet's regular news coverage.
This contributor reads:
On Twitter, this contributor follows: