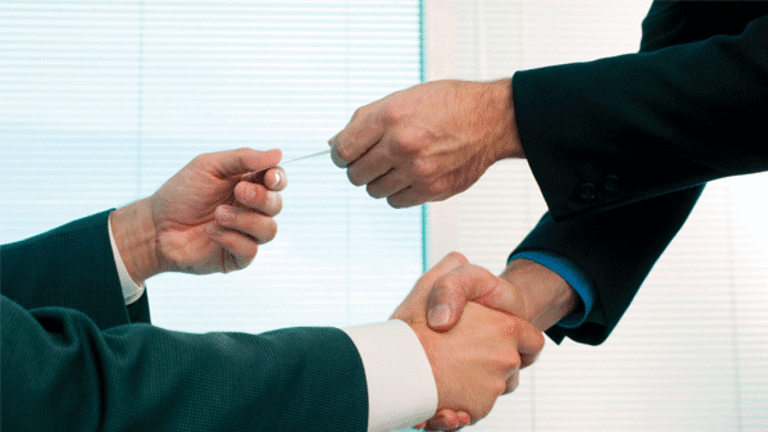 UBS Suspends Buying of Leveraged ETFs
The idea may be to protect less-sophisticated investors, but the move affects everyone.
This piece originally appeared on RealMoney on Monday at 4:19 p.m. EDT.
Leveraged ETFs are in trouble, and the latest blow comes from UBS, which suspended purchases of leveraged and inverse ETFs for clients. UBS said "the short-term nature of these securities is generally inconsistent with the long-term view of investing that UBS advocates when building client portfolios."
Considering the stricter regulations on daytrading in the wake of the dot-com bubble, it makes sense that brokers would limit access to securities that are designed to be daytraded. Additionally, both the long- and short-leveraged products have lost money in some cases. This may be a case of brokers wanting to protect their less-sophisticated investors from buying a product that they do not fully understand, but everyone will be affected by lower volume and liquidity due to these restrictions.
It seems many brokers haven't done their homework on these products, because they've offered them without examining what the ETFs are intended to do. A reasonable policy would be to allow sophisticated investors (such as those with options, margin or futures trading permission) access to leveraged and inverse ETFs. In some cases, it may be that ETFs are not the proper way to access certain markets, although much older leveraged mutual funds have suffered from similar compounding problems.
These setbacks for the leveraged ETF sponsors come at a time of increased regulatory scrutiny across the financial markets. There's no villain in this story, though -- just the free-market developing faster than the ability of regulators to understand it. Financial institutions chastened by the mishaps of the past two years have stepped into the gap, but it's high time the regulators set down some ground rules for issuers, brokers and investors. And while they're looking over leveraged funds, they ought to consider whether some commodity ETFs are valid as well, since they raise similar questions of investor suitability.
Don Dion is the publisher of the Fidelity Independent Adviser family of newsletters, which provides to a broad range of investors his commentary on the financial markets, with a specific emphasis on mutual funds and exchange-traded funds. With more than 100,000 subscribers in the U.S. and 29 other countries, Fidelity Independent Adviser publishes six monthly newsletters and three weekly newsletters. Its flagship publication, Fidelity Independent Adviser, has been published monthly for 11 years and reaches 40,000 subscribers.
Dion is also president and founder of Dion Money Management, a fee-based investment advisory firm to affluent individuals, families and nonprofit organizations, where he is responsible for setting investment policy, creating custom portfolios and overseeing the performance of client accounts. Founded in 1996 and based in Williamstown, Mass., Dion Money Management manages assets for clients in 49 states and 11 countries. Dion is a licensed attorney in Massachusetts and Maine and has more than 25 years' experience working in the financial markets, having founded and run two publicly traded companies before establishing Dion Money Management.