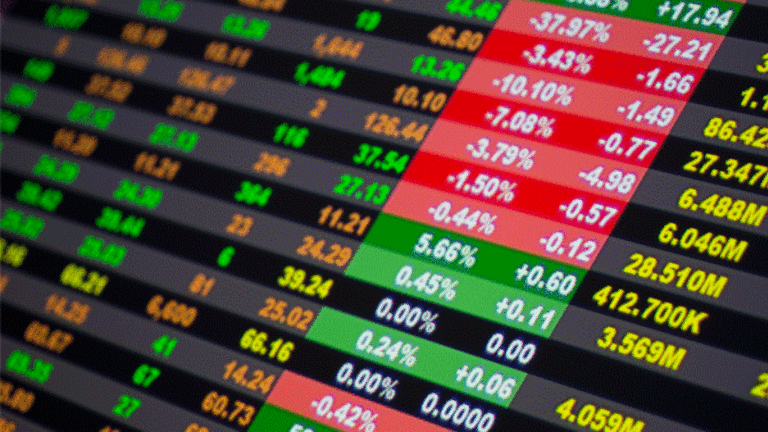 Two International ETFs Heavy on Energy Resources
An exchange-traded fund from Canada and one from Australia are rich in natural resources and energy stocks.
NEW YORK (TheStreet) -- As the global economy continues to show signs of strength and the middle class of developing nations continues to emerge, nations rich in natural resources and energy production are likely to shine. Two such nations are Canada and Australia.
Canada has drawn attention because of its surplus in energy resources. In fact, according to the U.S. Energy Information Administration, Canada has considerable natural resources and is one of the world's largest producers and exporters of energy. Additionally, over the past 30 years, Canada's total energy production has increased by nearly 87% while its total consumption has only grown by 44%, leaving an excess surplus.
To put it into perspective, Canada has the second-largest proven crude reserves globally, and it's the second-largest exporter of natural gas globally and the fourth-largest exporter of crude oil globally. It has nearly 180 billion barrels of crude oil, second only to Saudi Arabia. With global output in an upswing and the International Monetary Fund increasing its outlook on worldwide gross domestic product growth, the demand for energy will likely increase and further bolster Canada's appeal. A good way to play Canada is through the
iShares MSCI Canada Index Fund
(EWC) - Get iShares MSCI Canada ETF Report
, which holds
Suncor Energy
(SU) - Get Suncor Energy Inc. Report
and
Canadian Natural Resources
(CNQ) - Get Canadian Natural Resources Limited Report
in its top holdings. EWC is up 57.8% over the last year and closed at $28.77 on Friday.
Australia continues to remain attractive for some of the same reasons as Canada does, mainly its resource and commodity supply. The continent is home to diversified natural resources giant and mining company,
BHP Billiton
(BHP) - Get BHP Group Ltd. Report
and metals mining giant
Rio Tinto
( RTP). As a result of this, Australia is the world's fourth largest producer of gold, a commodity that continues to keep its luster, and the fourth largest producer of coal, the largest component in electricity generation, something that will likely witness increased demand as emerging markets continue to prosper. To further bolster Australia's appeal, the nation has heavy ties with China as it is one of the world's largest exporters to the nation.
A good way to gain exposure to Australia is through the
iShares MSCI Australia Index Fund
(EWA) - Get iShares MSCI Australia ETF Report
, which allocates nearly 15% of its assets to BHP Billiton, 3.5% of its assets to Rio Tinto and 1.6% to
Newcrest Mining
. EWA has gained 73.7% over the last year and closed at $24.29 on Friday.
When investing in these equities it is equally important to consider the inherent risks involved and the volatility that comes with investing in companies that primarily generate revenues through commodities. A good to way to protect against these risks is the use of an exit strategy which triggers price points at which an upward trend in the mentioned bond ETFs could come to an end is of importance.
According to the latest data at
SmartStops
, these price points are EWC at $27.93 and EWA at $23.78.
Written by Kevin Grewal in Laguna Niguel, Calif.
At the time of publication, Grewal had no positions in the securities mentioned.
Kevin Grewal serves as the editorial director and research analyst at The ETF Institute, which is the only independent organization providing financial professionals with certification, education, and training pertaining to exchange-traded funds (ETFs). Additionally, he serves as the editorial director at SmartStops.net where he focuses on mitigating risks and implementing exit strategies to preserve equity. Prior to this, Grewal was an analyst at a small hedge fund where he constructed portfolios dealing with stock lending, exchange-traded funds, arbitrage mechanisms and alternative investments. He is an expert at dealing with ETFs and holds a bachelor's degree from the University of California along with a MBA from the California State University, Fullerton.