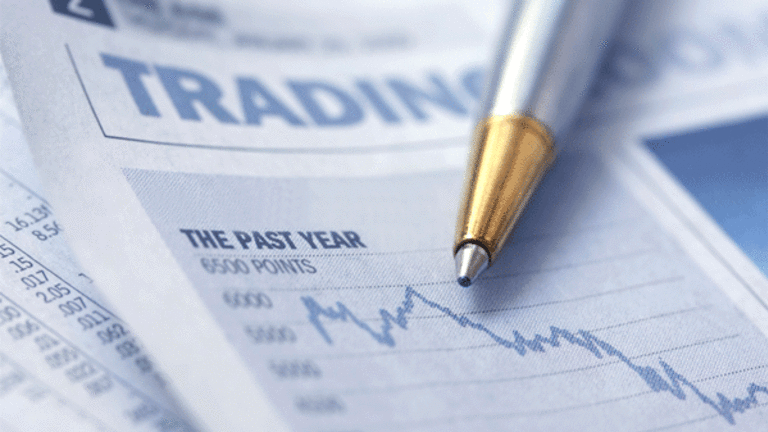 Publish date:
Two China ETFs Focus on Solar
The Claymore/Mac Global Solar Energy Index ETF and Market Vectors Solar Energy ETF focus on solar energy companies in China and the U.S.
The Claymore/Mac Global Solar Energy Index ETF and Market Vectors Solar Energy ETF focus on solar energy companies in China and the U.S.
NEW YORK (
) -- China, the world's largest producer of carbon emissions, could also become a global giant in the fight for green energy through solar power.
Economies of scale have helped to reduce the costs of solar energy production, and China's massive workforce may soon be supplying the globe with cheaper solar solutions.
The U.S. and China, who both stand at the center of the
in Copenhagen, will be looking to cut emissions while trying not to compromise growth.
The pressure is on developed countries, like the U.S., to cut carbon emissions and
. China, which is able to produce these technologies at increasingly cheaper prices, could become a key player in the global implementation of solar power.
Two ETFs, the
Claymore/Mac Global Solar Energy Index ETF
(TAN) - Get Report
and
Market Vectors Solar Energy ETF
(KWT)
, focus specifically on the development of solar energy worldwide.
Both TAN and KWT track companies that derive their revenue from the solar energy industry and related products and services. Both funds also are tied to the success of solar in the U.S. and China. When it comes to country allocation, more than 55% of TAN's portfolio is allocated to solar firms in the U.S. or China. More than 56% of the firms that comprise KWT's underlying portfolio are in the U.S. or China.
Both TAN and KWT share top China-based holdings like
Yingli Green Energy
(YGE)
,
Suntech Power Holdings
(STP)
and
Trina Solar
(TSL)
. All three of these companies have helped to contribute to China's 30% share of the global market for solar panels, since all three firms export most of their products to the U.S and Europe.
China's ability to produce solar panels at a cheaper point has contributed to two phenomena: a 30% drop in world solar power prices, and an increased focus in countries like the U.S. to produce innovative products with unique technology to distinguish theirs from the influx of panels from China.
One U.S.- based solar energy provider that had managed to stay a dominant player in the global solar energy market is
First Solar
(FSLR) - Get Report
. Both TAN and KWT count FSLR among their top components. First Solar uses cadmium telluride to convert sunlight into electricity, while more than 85% of solar panels worldwide are higher-cost silicon-based models. Since FSLR closely guards its unique, low-cost process, imitators abroad have been unable to replicate its technology.
The dominance of U.S.-based solar energy firms like FSLR prove that countries need to be both cost-efficient and innovative to succeed in the solar energy business. While China may be able to reproduce existing solar technologies more cheaply, innovative companies in the U.S. and Europe will still
in this competitive business.
While China will continue to argue that new international energy agreements should make fewer demands on emerging economies, it is indisputable that most of the world's carbon emissions will come from these emerging markets in the future.
As the Copenhagen talks continue, and pressure is put on both emerging markets and developed markets to curb carbon emissions, the firms that comprise KWT and TAN could benefit as a result of compromises.
Whether the companies that make up KWT and TAN are producing solar panels for their own country, or exporting them to emerging or developed markets abroad, demand for the least-expensive and most innovative solar technology will continue to grow.
-- Written by Don Dion in Williamstown, Mass.
At the time of publication, Dion did not have any positions in the equities mentioned.
Don Dion is president and founder of
, a fee-based investment advisory firm to affluent individuals, families and nonprofit organizations, where he is responsible for setting investment policy, creating custom portfolios and overseeing the performance of client accounts. Founded in 1996 and based in Williamstown, Mass., Dion Money Management manages assets for clients in 49 states and 11 countries. Dion is a licensed attorney in Massachusetts and Maine and has more than 25 years' experience working in the financial markets, having founded and run two publicly traded companies before establishing Dion Money Management.
Dion also is publisher of the Fidelity Independent Adviser family of newsletters, which provides to a broad range of investors his commentary on the financial markets, with a specific emphasis on mutual funds and exchange-traded funds. With more than 100,000 subscribers in the U.S. and 29 other countries, Fidelity Independent Adviser publishes six monthly newsletters and three weekly newsletters. Its flagship publication, Fidelity Independent Adviser, has been published monthly for 11 years and reaches 40,000 subscribers.