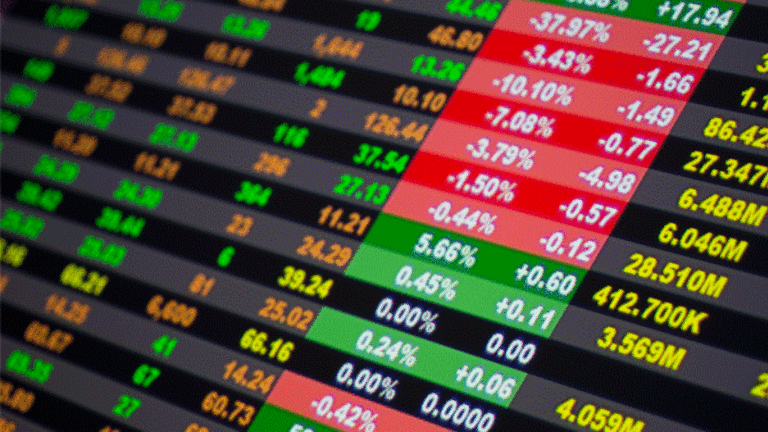 Triple-X ETFs Are Just What Consumers Want, Money Managers Tell SEC
A Virginia public-school teacher says he uses triple-leveraged ETFs to protect his retirement savings when markets are falling. Sponsors of such instruments say the SEC should listen to him.
ProShares and Direxion, purveyors of exchange-traded funds that promise double or even triple the returns received from regular ETFs, said an unprecedented U.S. effort to curb their use of risky derivatives is misguided.
Such "leveraged" ETFs have been "widely embraced," wrote Richard Morris, general counsel of Bethesda-based ProShare Advisors, in a letter to the Securities and Exchange Commission. "We believe most investors generally understand the key features and related risks."
The SEC proposed rules in December to curb investment companies' use of derivatives, which are the primary tool leveraged ETFs use to gain asset exposure. The rules would also apply to so-called inverse ETFs, which provide gains to investors whenever an underlying index falls. Under the rules, funds would be prohibited from using derivatives to juice returns to more than 1.5 times.
While leveraged ETFs, also known as "geared funds," can bring big rewards, they also have the potential to exacerbate market volatility and prove too risky for retail investors who don't understand them, according to the SEC. Comments on the proposal were due Monday and were posted Tuesday on the SEC's website.
ProShares manages more than 180 geared funds with about $25 billion under management, according to Morris. One example is the UltraPro Short Financial Select Sector ETF (FINZ) , which promises gains when bank and insurance stocks fall, at triple the rate.
"We believe the long-term and extensive use of geared funds demonstrates the inherent value of these products to a segment of investors," Morris wrote.
Consumer advocates say the rapid proliferation of alternative investment strategies serves as proof they should be more strictly regulated. In many cases investment companies have peddled the vehicles with sophisticated marketing campaigns "designed to convey the impression that they're essential for investors," Micah Hauptman, financial services counsel for the Consumer Federation of America, wrote in a separate letter.
"The use of derivatives can result in heightened leverage that exposes a fund and its investors to the possibility of magnified and accelerated portfolio losses," Hauptman wrote. "Retail investors can't reasonably be expected to understand the complex risks."
The AFL-CIO, a federation of unions affiliated with more than $587 billion of pension-plan assets, said in a letter that the proposed rule "takes an important step towards reining in the riskiest actors and putting some common-sense limits in place."
Rafferty Asset Management, the sponsor of New York-based Direxion's ETFs, wrote that the SEC has repeatedly granted its triple-returning "3x" funds permission to operate over nearly a decade, and it would be unfair to reverse course now. Plus, disclosure of the risks is ample, according to the firm. Direxion's offerings include the $75 million Daily FTSE China Bear 3x ETF (YANG) , which promises gains when Chinese stocks fall.
"The proposed rule would be arbitrary and capricious," wrote Angela Brickl, Rafferty's general counsel.
Bret Dunlap, a public school teacher from Virginia, told the SEC that he had a short-term investment in a leveraged Direxion product and uses such instruments "when volatility increases on the downward side."
"My guess is that the government is trying to 'protect' uneducated or under-researched investors," Dunlap wrote. "By regulating stupidity you take away my freedom to enjoy my retirement."